Location
CIC Boston
50 Milk Street
17th floor
Boston, MA 02109
Description
If the old saying is true, that two brains are better than one, get ready to benefit from the power of fifty, five hundred or five thousand brains!
In his book, Mindsharing, Lior Zoref shows us how to use technology to tap into a collective wisdom that has the power to transform every aspect of our lives – from finance to romance to family to career. His talk explains how to harness social media and the power of big crowds to upgrade our brains, our thinking and our lives. Zoref will inspire you to think about the future of thinking in the era of social networks and crowd wisdom.
Please join us after the talk for drinks and light refreshments. Copies of Mindsharing will be available for sale and the author will also be on hand to sign copies.
About the Presenter:
Lior Zoref is an author, crowdsourcing researcher and international speaker. He holds 14 years of experience at Microsoft, most recently as VP of Marketing and Consumer and Online Services.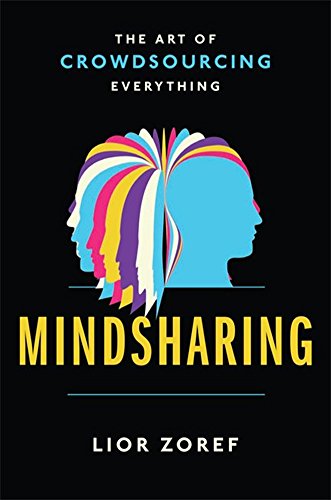 Produced in conjunction with the Consulate General of Israel to New England.