Event Information
Location
Private Residence in Mid City, Los Angeles
Los Angeles, CA 90018
Description
MINDSHARELA PRESENTS
The Connectors Soirée: "Wealth"
MONDAY AUGUST 5TH, 7PM-1O:30PM - LOS ANGELES - PRIVATE LOCATION TBA
Attendance is limited to 30 participants - Chef-catered three-course meal & drinks provided.
***
Currency. Dough. Moola. Whatever we call it money is an integral part of our daily lives and yet many of us don't openly talk about it. Perhaps our parents told us it was impolite or cautioned us with tales of sharks and shysters. Our cultural narrative tells us that 'money is what makes the world go around' and yet that it is also 'the root of all evil'. No wonder many of us are suffering psycho-fiscal distress. Of course while all of these views offer some value a deeper wisdom teaches us that money is a tool just like any other, a skill that can be honed and an arena where our creativity can be flexed. How can we reframe our relationship with our finances? How can we make moves now to ensure a future where we are self-reliant and free to enjoy lives free of debt or fear for our future?
MindshareLA Founder Douglas Campbell and Anne B. Johnston, one of the 'Most Influential Wealth Advisors in Los Angeles' as described by the Los Angeles Business Journal, invite you to participate in the Connectors Soirée, an interactive gastronomic experience in which we'll collectively explore the topic during which each participant will get the opportunity to share:
* AN INSIGHT & A CURIOSITY RELATED TO THE THEME *
NOTE: Cocktail reception at 7pm. Dinner begins at 7:45pm. The intent of the evening is to consider the design of a multipart mini event series on the topic.
Anne B. Johnston is a Certified Financial Planner™ and Certified Investment Management Analyst™ who loves helping creative thinkers become powerful with their finances so they have the freedom to create and live their dreams in this lifetime. She is also a Chartered Special Needs Consultant™ and sister to a person with special needs; advising families who have loved ones with physical and mental disabilities is close to her heart. She loves to think about time wealth, insuring against regret and hearing your family money stories. Forbes called her one of America's Top Next Generation Wealth Advisors and the Los Angeles Business Journal called her one of the Most Influential Wealth Advisors in Los Angeles, but you can call her "AJ."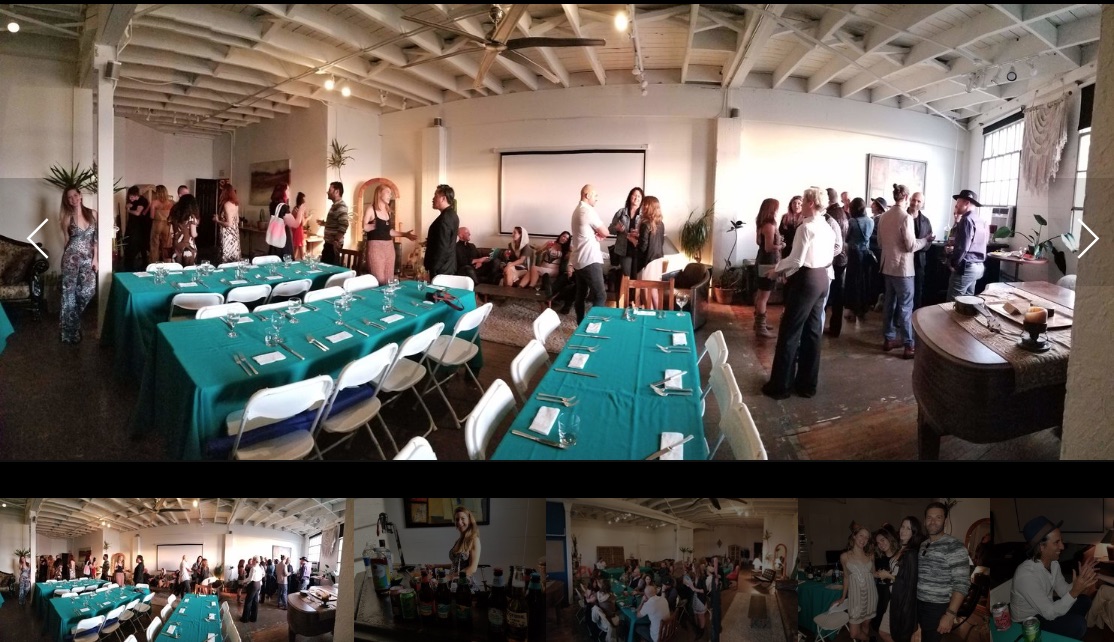 Date and Time
Location
Private Residence in Mid City, Los Angeles
Los Angeles, CA 90018
Refund Policy