Description
MINDSHARELA PRESENTS
AI & The Rise of the Machine Mind
MAY 4TH, 7PM-1AM AT CROSS CAMPUS SANTA MONICA
---
AI technologies are already helping humanity discover exoplanets, assisting doctors to detect disease with unparalleled speed and accuracy, and debating human opponents with unprecedented skill. While this is happening, AI is also making jobs irrelevant, creating ethical conundrums on the battlefield, and provoking questions about the very nature and value of work. Ready or not, the age of Artificial Intelligence is upon us.
Join the MindshareLA community for an eclectic evening featuring talks by visionary pioneers exploring the world of AI and machine learning. In addition to the talks there will be the usual well-stocked bar, delicious food, delightful performances, and marvelous magic for which MindshareLA is known.
There will be a full bar, light snacks from Porto's Bakery and a Sweetfin Poké bowl creation station.
ADDRESS: 929 Colorado Ave, Santa Monica, CA 90401
**CARPOOL / RIDESHARE RECOMMENDED**
---
PRESENTERS & PERFORMERS INCLUDE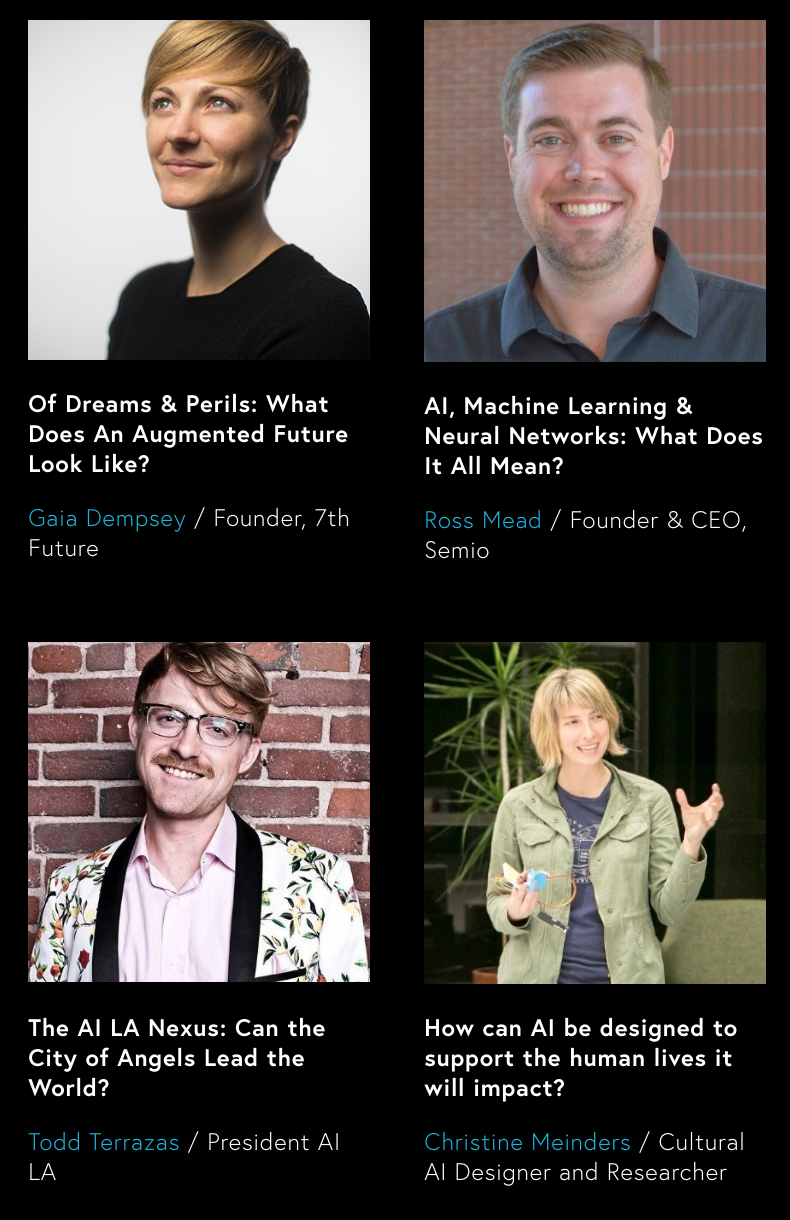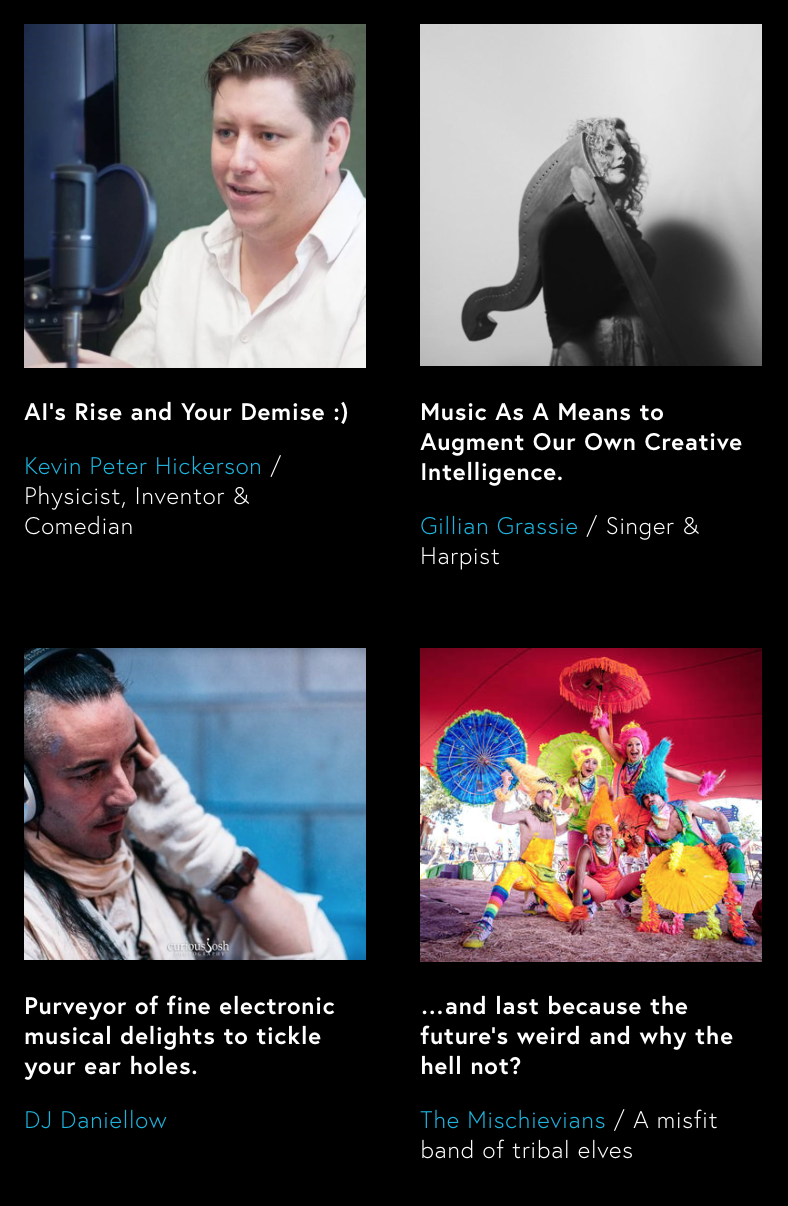 ABOUT US
Since 2006 MindshareLA has been a mecca for thousands of designers, technologists, media professionals, social entrepreneurs, venture capitalists and other forward-facing citizens to meet, broaden their perspectives and expand their circle of connections. The evening events are centered around a curated program of short talks and feature lively musical acts and colorful performances.
THANKS TO OUR SUPPORTING PARTNERS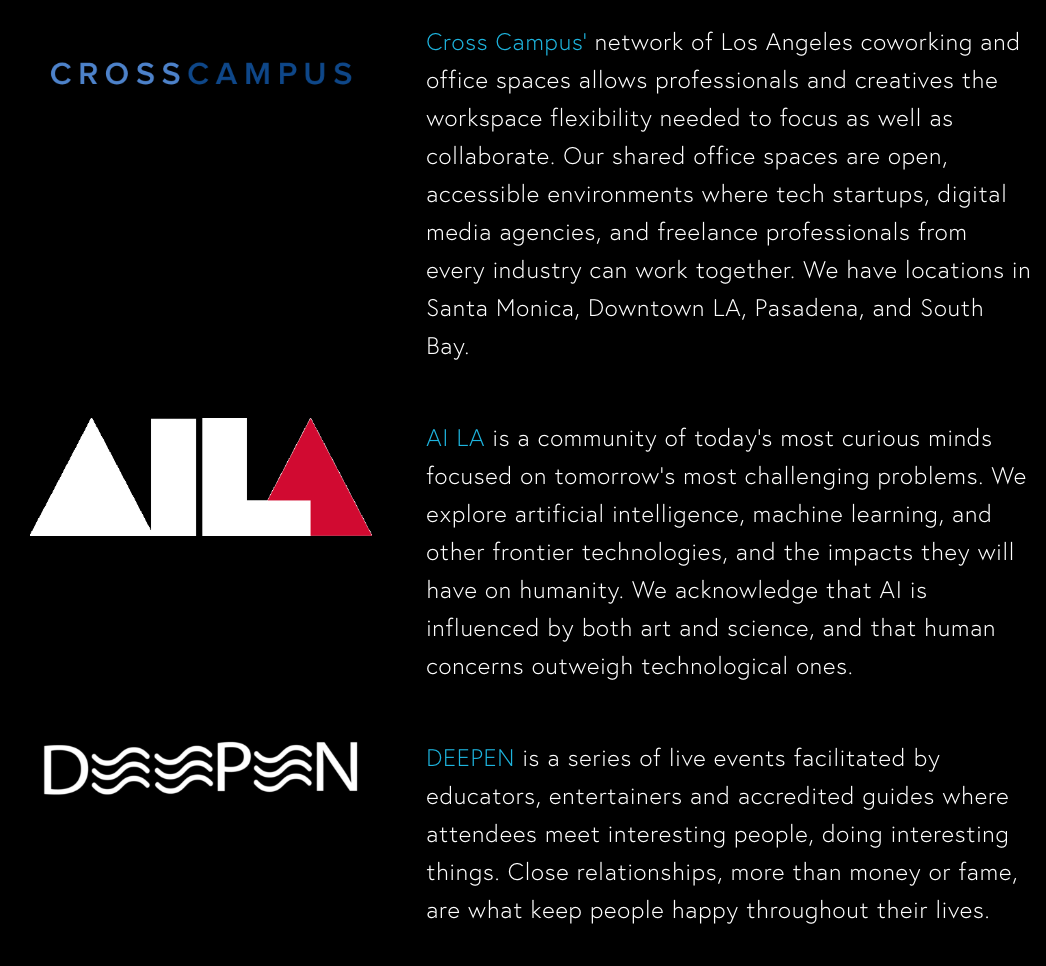 THANKS TO OUR EXPERIENTIAL PARTNERS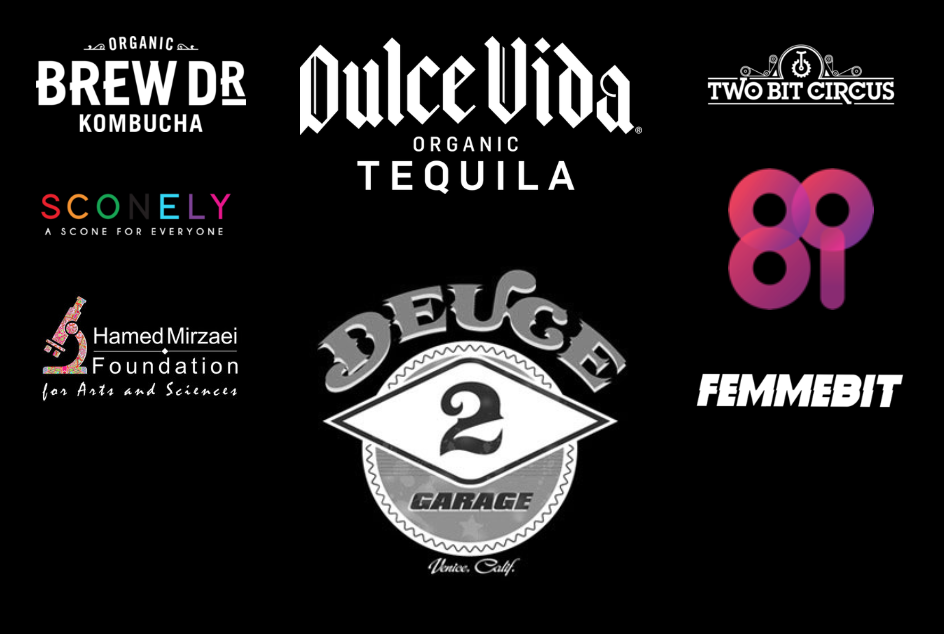 THANKS TO THE MINDSHARELA CONNECTORS
Donna Mandosa, Travis Cannell, Barrett Reiff-Morse, Brent Bushnell, Eric "Helix" Wolfson, Ross Mead, Todd Terrazas, Marc I. Rosenthal, Gaia Dempsey, Christine Meinders, Alena Lehrer, Jarod King
—
The MindshareLA Connectors are a group of individuals that pledge extra support to the event. Each month we host a dinner for the Connectors, Presenters and other special guests.
Sign up to be a connector for this event on our ticket page
---