Mindshare LA Presents "Cross Campus in Old Pasadena"

Friday, February 27, 2015 from 8:00 PM to 11:00 PM (PST)
Event Details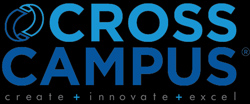 Mindshare LA invites you to come see the BRAND NEW
"Cross Campus in Old Pasadena"
Join us on Friday February 27th from 8pm to midnight for BYO drinks and treats at the all new Cross Campus in Pasadena. This is a special event for hand selected Mindshare attendees from the past years - so feel VIP and badassl! Close friends are welcome as long as they of equal or greater awesomeness to you :) 
No presentations, no performances this time, just a crew of cool people sharing the birth of the new space:)
*** Please RSVP if you're joining the celebration so we can prepare accordingly! ***
Art, Technology & Entrepreneurship: Mindshare finds a permanent new home at Cross Campus
Cross Campus, which has emerged as a prominent player in the Los Angeles shared workspace arena, has officially hired Mindshare LA Founder Dougie Campbell as its full time "Experience Director". As part of his role, Dougie will continue to host events across a growing network of Cross Campus locations as well as spearheading the launch of its brand new campus in Old Pasadena slated to open later this month.
And it's a fortuitous partnership. Since 2006, Mindshare LA has become a mecca for intellectuals, artists, scientists and other forward thinking characters who are looking for inspiration and connection across this vast city. Meanwhile, Cross Campus was founded in 2012 with a goal of reinventing the workplace which it achieves by building technology-equipped locations that are designed to inspire, connect and empower its diverse roster of members.
Even President Barack Obama, pictured above when he visited Cross Campus back in October, sees the huge impact of what Cross Campus is building when he addressed a packed crowd of bright eyed creative professionals:
"When I come to places like this, it inspires me and reminds me of why I am chronically optimistic about the future of America."
And we can't help but feel the same way. After years of bouncing between locations Mindshare LA has now been given a homebase, a place to grow and to do what we do best: hosting unique events and connecting energized people.
We are currently working on our 2015 calendar of events so stay tuned!
.
Cross Campus: Reinventing the Workplace
Cross Campus is a membership-based, collaborative work environment and business event venue.
"Our vision is to redefine the concept of 'office' by making it more inspiring, productive, and socially connected. We do this through great space design, frictionless provision of workspace and services, and market-leading event programming."
With thirty five thousand square feet between our locations in Santa Monica and Pasadena, Cross Campus serves a large and diverse segment of So Cal's creative, startup and technology communities. Founded in 2012 in Santa Monica, Cross Campus is expanding aggressively throughout Southern California.
.
NEED OFFICE / MEETING SPACE? Email apply@crosscamp.us
WANT TO HOST AN EVENT? Email events@crosscamp.us
CROSS CAMPUS IS HIRING! Check out the job postings page
MORE INFO http://www.crosscamp.us
.
When & Where

Cross Campus Pasadena
85 N. Raymond Ave
Pasadena, CA 91104


Friday, February 27, 2015 from 8:00 PM to 11:00 PM (PST)
Add to my calendar
Organizer
MindshareLA gathers hundreds of Angelenos for events filled with inspiration and interaction. Our salon-style events include short eclectic presentations, live music and interactive installations. Since 2006, Mindshare has hosted over 150 events and become a mecca for intellectuals, artists, scientists and other forward thinking characters looking for inspiration and connection across this vast city.
Come have fun with us and discover "Where Ideas and Mischief Mingle"!
Join our Mailing List | Follow us on Twitter | Find us on Facebook