Mindset Reset for Business With Coach Colette

Monday, May 5, 2014 at 12:00 PM

-

Friday, June 6, 2014 at 1:00 PM (EDT)
Event Details
Couldn't you use a RESET this Spring?
Mindset RESET for Business
Strategic Coaching Session with Coach Colette

You know there's no such thing as a "do-over" in real life. That doesn't mean you can't step back and RESET your mind to re-focus on the results you want to create.
Get ready to make progress like you never have before! Make the second half of 2014 be UNRECOGNIZABLE from today!
Yes, the year is nearly half over. Don't panic! Instead, take 1-hour to reflect on how things are changing around you, and whether you're taking the right actions to move in the direction you REALLY want to go.
Be advised by a qualified coach who has helped leaders like you to break through barriers, overcome limiting beliefs, and produce results.
Coach Colette will work with you individually, and guide you through a step-by-step process for one specific business problem to:
Clarify your vision (What do you REALLY want to achieve?)
Recognize your reality (What is the current state of your business situation?)
Acknowledge your efforts (What have you done?)
Reset your mindset (What NEW thinking will get you the results you want to achieve?)
This strategic coaching session is for YOU if you're a current (or former) corporate or nonprofit leader (Director, VP or above) or an entrepreneur with at least two years of business revenues who is READY to take the limits off your dreams and possibilities in business. 
You'll be provided access to schedule a session with Coach Colette between now and June 6th. Sessions will be conducted virtually over phone / Skype / Google+ Hangout (private).

It's time for a Mindset RESET to flip thescript on your old way of thinking and doing business.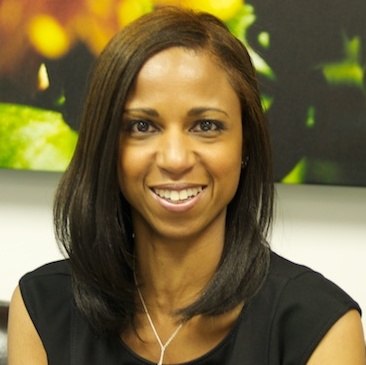 Coach Colette Ellis is an author, coach and transformational speaker on mindfulness, motivation, and workplace stress. Her book Focus on Your Vision helps readers clarify priorities and optimize their work-life balance. As founder of InStep Consulting, she has traveled the globe facilitating personal growth and professional training for leaders from countries including Australia, Botswana, Bulgaria, Chile, Lithuania, Mexico, Poland, and Vietnam. Clients transform their lives and realize results faster via her insightful coaching and interactive seminars on employee wellness, leadership development, and team building. Colette is a certified instructor of 7 Habits of Highly Effective People®, FOCUS: Achieving Your Highest Priorities, and Coping with Work & Family Stress™, a research-based curriculum developed at Yale University School of Medicine. A featured eHow.com contributor on Workplace Morale, her tips and advice have appeared in Real Simple Magazine and online at CBSNews.com and CNN.com.

When
Monday, May 5, 2014 at 12:00 PM

-

Friday, June 6, 2014 at 1:00 PM (EDT)
Add to my calendar
Organizer
Colette Ellis is an advocate for your mindfulness and wellbeing. She is a certified Stress Management coach and practitioner of Emotional Freedom Technique (EFT-Tapping).
She created Start Within Coaching because she believes that true mental health is a state of wellbeing in which a woman can realize her own potential, cope with the normal stresses of life, work productively, and make a contribution to the community.