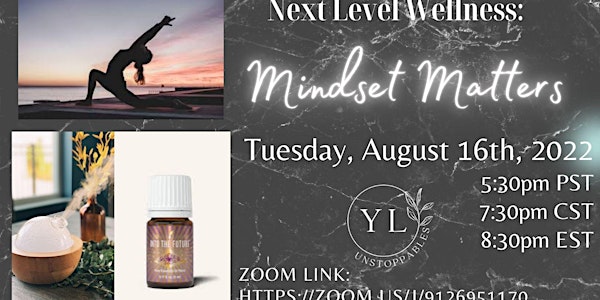 Mindset Matters
Transform your mind to transform your life!
About this event
Ready for some mind transformation?!
Thoughts become things. This is powerful. Let's get down with some vision casting and some imagineering!
We will lead you into a place where you can feel and see your goals becoming a reality. What a wonderful way to approach your life!!
Come join us as we open our minds to a wonderful world or power, possibility and promise.
Theme this month is SELF-CARE 🙂
Tuesday, August 16th
5:30 PST, 7:30 CST; 8:30 EST
https://zoom.us/j/9126951170