Description
What's "Mindset" Got to do with it?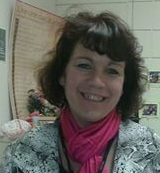 Vicky Krug is an Associate Professor of College Literacy, Psychology, Critical Thinking and Freshman Experience at Westmoreland County Community College and the Community College of Allegheny County. Her most recent graduate degree is from the Johns Hopkins University, School of Education in Mind, Brain and Teaching. She is currently pursuing another Masters from Hopkins; this one in Liberal Arts. She has studied at Seton Hill University, The University of Pittsburgh, California University and Boston University in Education; Social Work, Psychology and Neuroeducation. She enjoys bicycling, kayaking, traveling, reading, learning and being with people. With advances in technology, neurological research findings, and ever-increasing diversity of our population, life seems ever more complex. Teaching, learning, leadership and living life can be improved and enhanced if we have the appropriate "Mindset".
Topic: What's "Mindset" Got to do with it?
Light refreshments to be served.
---
Check back for details soon.
FAQs
What are my transportation/parking options for getting to and from the event?
Faculty and Staff with parking permits may only park on the fourth or fifth floor of the garage.
Students with parking permits must park on the designated student parking floors.
A NOVA ID or Parking permit can be used to enter the garage. Visitors without a valid parking permit must enter via the parking booth.
Students and visitors without parking permits must park on either the first or fifth floor.
Achieving the Dream focuses on student groups who face the most significant barriers to success. ATD is committed to using student success data to help make decisions. For more information about the initiative, visit the national Achieving the Dream website.
NOVA joined ATD in 2007 and assembled a core team and campus teams. Through ATD, NOVA has been at the forefront of several initiatives, hosted several professional development events and presented at national conferences. In 2010, ATD designated NOVA as a Leader College for having "shown three years of sustained student success improvement."