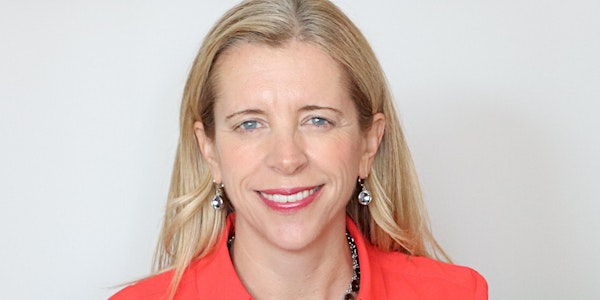 Mindset & Entrepreneurs of Color: How We Hold Ourselves Back From Success
Discover how culture and mindset hold us back from thriving in business and from creating wealth for us and future generations.
About this event
**This event will be ONLINE ONLY: In English with simultaneous interpretation into Spanish**
Latinas and other women of color deserve a place where they can discover their true worth and find their voice with confidence.
Did you ever hear, "No, darling, we don't talk about money,"  from your parents as you were growing up?
How about, "Just stay under the radar and you'll be fine"?
Or how about this one, "A lady never raises her voice,"  in response to when you were standing up for yourself?
If you answered yes to any of the above (and cringed while remembering some others...), then this program is for you! It was specifically designed to remove barriers, empower Latinas and other women of color, inspire them to lead, and transform mindsets.
Valeria Aloe will take a look behind the curtain of cultural silence and unspoken stories that weigh heavily on women and that, very often, determine certain behaviors that lead to suboptimal outcomes.  
Systemic barriers and unconscious bias are indeed affecting the prospects of diverse small businesses. However, there are also cultural traits embedded in our mindsets--and passed down through generations--that have been holding us back.
Valeria will decode the unconscious, cultural, limiting beliefs that are the root cause for a lack of diversity in spaces of power, decision making, and wealth creation.
Don't miss this session! Valeria will share her insights from the extensive research she conducted for her new book Uncolonized Latinas: Transforming Our Mindsets And Rising Together.
You will walk away with:
Knowledge on how our mindsets limit our success. Discover how--as diverse entrepreneurs--we carry a sense of lack and inadequacy, why we experience fear of negotiating or of charging market value for our services and products, and why we work beyond exhaustion believing that just hard work will drive our success.
A roadmap to overcome our mindsets and set ourselves up for success. Practical guidance you can immediately implement to create more success and wealth with less sacrifice and exhaustion.
An inspiring vision of what is possible for communities of color as we embrace and own our power and value...
... and so much more!
Register now and don't miss this unique opportunity to ask Valeria your questions.
About the Presenter: Valeria Aloe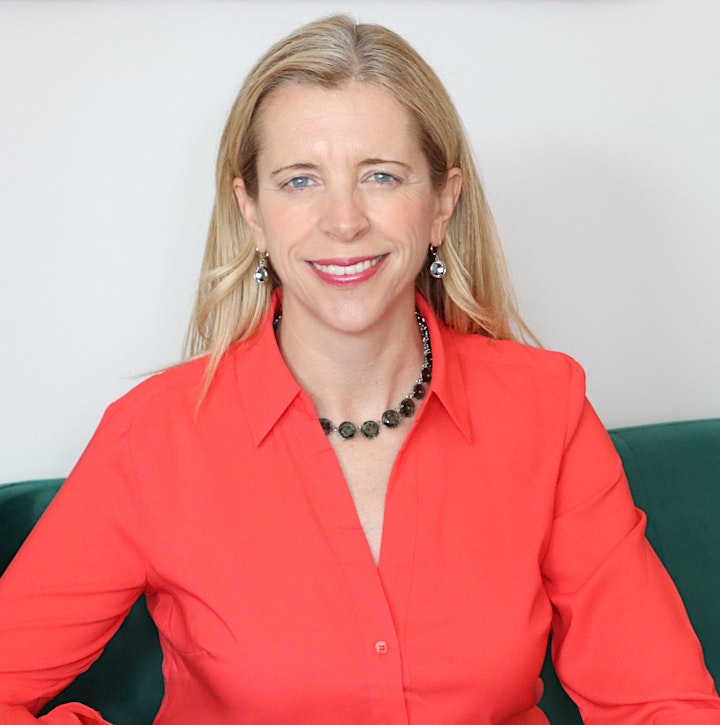 VALERIA ALOE
Valeria Aloe is an entrepreneur, speaker, and the award-winning author of Uncolonized Latinas: Transforming Our Mindsets And Rising Together.
She founded the Rising Together Movement with the mission of driving economic inclusion and closing the leadership and wealth gaps. Her professional and personal development programs equip Latinos and other people of color with the necessary mindset and skills to confidently thrive in business and life. 
The first in her family to attend college and access professional spaces, Valeria worked +20 years in brand management, business development, and finance in leading companies across 7 countries, including Procter & Gamble, Citibank, Reckitt Benckiser and PriceWaterhouse Coopers. 
Her work launching and expanding incubators for Latinos and other entrepreneurs of color has earned her several awards, including "Top 50 Women in Business in New Jersey in 2020" and "5th most influential Hispanic in New Jersey in 2021". Her award-winning book Uncolonized Latinas has recently been acknowledged with a Gold medal by Golden Door Awards, in partnership with iCONGO and the United Nations, with a Gold medal in the non-fiction category by New York Book Festival, and with the Grand Prize at the Firebird Book Awards, among 8 other national and international recognitions.
She holds degrees in Business Administration and Finance from Universidad Catolica Argentina, an MBA from the Tuck School of Business at Dartmouth, and a Master in Spiritual Sciences. She is currently pursuing a Doctorate in Spiritual Sciences.
To learn more about Valeria's work, her book, and the Rising Together Movement, visit www.ValeriaAloe.com
Please note:
IMPORTANT! You'll need to be logged in to Eventbrite to access the webinar on the date of the program. For this, you'll need to create a (free) account with Eventbrite using the same email address that you used to register for the event.
This program will be held using Zoom. The link to access the Zoom webinar will be sent to you via a confirmation email after you register.
If you're unfamiliar with the features of Zoom please take a moment to familiarize yourself with them here: https://support.zoom.us/hc/en-us or look up any online tutorial.
Zoom may process some personally identifying information about you, for more information please review https://zoom.us/privacy.
Click here to view NYPL's Privacy Policy.