Description
Come & Join us at the Powerteam International Success Center on Wednesday at 12PM - 1PM & learn from local industry experts on refreshing ways to increase your leads, sales, income & wealth for all entrepreneurs. Check out the latest way to learn from industry experts! Complimentary Lunch & Question and Answer Session will be served from 1PM - 1:30PM.
BrainSet Blueprint: Elevate Your 'More'

Karli Grace, MSEd - Founder and CEO of Grace Coaching and Consulting LLC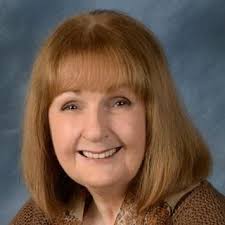 Transformative Life Enhancement Coach and BSW (Brain Stimulated Wellness) Neurokinesis Interventionist: Individuals, Families, Communities, and Business Wellness.
MEET THE SPEAKER
With over 40 years of experience, Karli's unique background brings a powerful blend of insight, wisdom, and practical solutions to individuals and companies that engage her services. She is a business woman with corporate, entrepreneurial, retail, and nonprofit experience. Other areas of Karli's expertise include higher academe/special education, training, transformative life enhancement coaching/BSW neurokinesis intervention, consulting, ministry, and publishing. She is a speaker and an Amazon best-selling author.
PRESENTATION TOPIC
Have you ever decided something while highly stressed? Did you get the best result? Your mind set challenges impede your performance in all areas of your life. Learn how your brain can shift what holds you back from achieving your potential. Stop letting your mind drag you around. Instead, develop a blueprint that lets your brain ignite your world!
FREE FOR ALL FIRST TIME ATTENDEES
**RETURNIG GUESTS $9.95