Description
Due to large waitlist we are now releasing another 100 tickets.
First 100 through the doors at 7pm get a Free Polo Shirt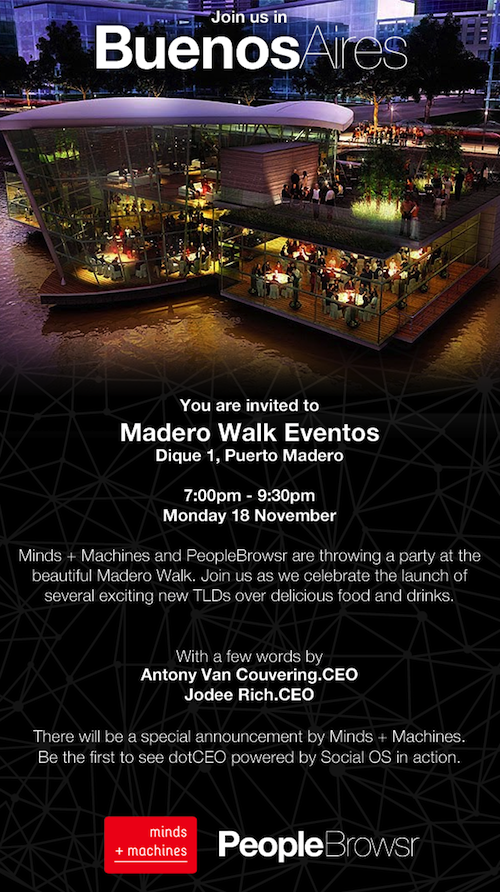 Minds + Machines & PeopleBrowsr
Buenos Aires Party
Join us from 7.00pm - 9.30pm
Monday 18 November

Dique 1, Puerto Madero, Buenos Aires
between Rosario Vera Penaloza and Camila O 'Gorman
On the water in front of the World Trade Center
Google Map: http://is.gd/TuoEIa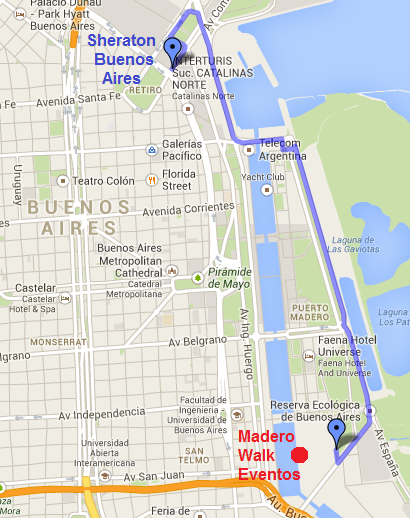 Organizer of Minds + Machines & PeopleBrowsr Buenos Aires Party
In 2018 PeopleBrowsr will release Ƙred Coins - The first personalized crypto Coins for sharing and connecting.
Founded in San Francisco in 2007. PeopleBrowsr's SocialOS mBaaS has earned Over $15 million in revenue from strategic US government departments, major banks, Top Level Domains and Fortune 500 companies.
The SocialOS developer platform is for creating Profiles, starting Conversations and engaging Connections - All with simple tools, on your own Domains.