MindMastery: The Leadership Factor That Changes Everything And How to Maste...
Description
MindMastery:
The Leadership Factor That Changes Everything And How to Master It
A special event sponsored by WIA and Pride Chicago
Want to understand the importance of mental fitness and learn how to build mental fitness capacity to enhance your performance?
Please join us for a lively conversation with
Jody Michael
CEO & Founder
Jody Michael Associates
January 29th, 2019, noon to 1pm
8410 2nd Floor – UCAN
Free and open to all associates
Lunch will be provided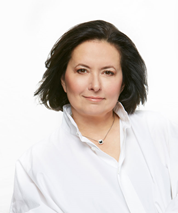 About the Speaker
Jody Michael is the CEO and founder of Jody Michael Associates, a Chicago-based company with coaches in Atlanta, New York and San Francisco specializing in executive coaching, career coaching and leadership development training. She is a C-level executive coach, Master Certified Coach, Board Certified Coach and University of Chicago-trained psychotherapist.

She is a renowned keynote speaker, author, and thought leader who has been featured in the Wall Street Journal, New York Times, Oprah Magazine, Huffington Post, Crain's Chicago Notable LGBTQ, and more. She has appeared as an expert on MSNBC Primetime, CNN, and the Today Show.

Jody knows what it takes to succeed in a highly competitive, fast-paced environment. Prior to founding Jody Michael Associates, she was one of the first female traders on the Chicago Mercantile Exchange, spent 15 years in the finance industry, and then became one of the first executive coaches in the county.

She considers it her life's work to help clients reach their fullest potential, whether they own their own small business or work in a large corporate environment.
Copyright © 2018, All rights reserved. Special thanks to Jody Michael Associates.