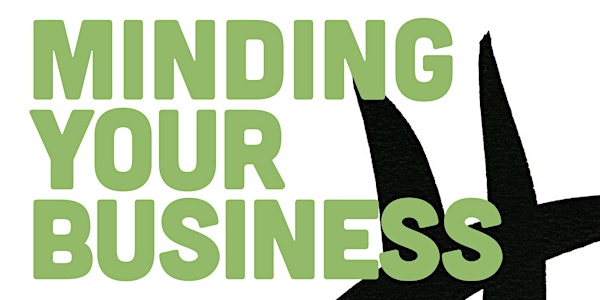 Minding Your Business
Learn about money and taxes for creative professionals with Martin Kamenski of Revel CPA
About this event
LivingRoom Realty and Revel CPA are excited to present this as part of a duo of free virtual workshops designed to boost the financial savvy and real estate confidence of our creative and independent contractor community.
Learn about accounting best practices for independent creatives with Martin Kamenski from Revel CPA on December 1 and come back on December 8th to explore the process of buying real estate with Kate Paris from LivingRoom Realty (click here for details).
Join us for one or both online discussions! Please RSVP for each event you want to attend.
Minding Your Business
Join us for an info-packed hour where we'll talk through all the basics of operating your creative business. Whether you're just getting started or you're five years in, you'll walk away with a deeper understanding of core issues like incorporating, intellectual property, systems of tracking income and expenses, and more. Learn the top myths that hold back deductions where they're valid and learn the golden rule that helps you find deductions all on your own. Bring your questions around business structures, taxes, accounting, and more.
About Revel CPA
Accounting wasn't designed for creatives. But we are. Clients seek us out because they're tired of working with CPAs who just don't get their business. They're tired of being talked down to. They know it could be better--a relationship with an advisor who has the professional experience to get it done right and the industry background to actually understand their challenges. Someone who wants to go beyond just reflecting past results to them and who wants to act as a partner in their success, guiding and advising along the way. These photographers, graphic designers, studios, labels, agencies, writers, models, actors, and production houses come because collaboration is in their DNA and they want it in their CPA too. Let's talk about how Revel CPA can help you realize more of the vision you have for your business!
About Martin Kamenski:
With two musical parents who brought him to the US at an early age and a love of theater that started in high school, Martin Kamenski's roots are deeply creative. When that creativity merged with a passion for business, things took off! Over the past 15 years he's managed to:
Found multiple ventures focused on needs of creative and entertainment clients from actors and musicians to labels and designer
Learn what it takes to grow and sell a business that's "all about the owner" for a big six-figure payout
Become a frequent paid speaker on topics of business and taxes for creative professionals
Develop a mobile app solution for artists
Author the book Minding Your Business
Be seen in/on: NBC, WSJ, Chicago Reader, Art of Hustle
Serve on multiple nonprofit boards in the areas of arts and culture
Advise over 100 businesses on their financial start up strategy
Collectively save clients over $2.3 million in taxes they didn't need to pay