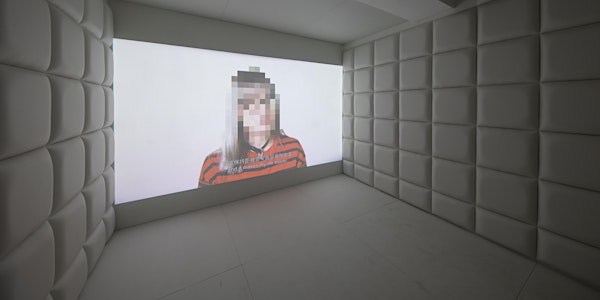 'Minding the G(r)a(s)p': Artist Panels | 「擱 角 覺」: 藝術家座談會
'Minding the G(r)a(s)p' Artist Panels | 「擱 角 覺」展覽系列活動——藝術家座談會
When and where
Location
Para Site 677 King's Road #22/F Quarry Bay, HKI Hong Kong
About this event
鄭淑宜、林嵐藝術家座談會「以藝術為勞動」
第二場座談將會與參展藝術家鄭淑宜與林嵐進行,並由展覽策展人何思穎主持。在是次講座中,藝術家將分享其參展作品及其創作過程,同時兩位過往的作品或項目中有不少都與婦女勞工共同製作,她們與大家分享如何透過自身的創作以藝術介入社會,當中將討論市場經濟轉型、藝術勞動、社群的相互交流/影響,並與大家分享各自與女工協作的小故事。
日期及時間:8月13日 下午4時
語言:廣東話
劉學成、倪鷺露藝術家座談會「從舊物轉化成創作」
第三場座談將會邀請參展藝術家劉學成、倪鷺露進行,並由展覽策展人何思穎主持。在是次座談中,兩位藝術家將分享其參展作品及各自過往的創作實踐。兩位藝術家的創作有不少靈感來自個人經歷或與他們收藏的舊物所啟發,而他們相信這些被遺棄之物都擁有著靈魂、生命,並以此作起點而轉化成作品。他們將選取一些舊物帶到現場與觀眾分享積累下來的一些回憶及想法,與其創作的共性。
日期及時間:8月14日 下午2時30分
語言:廣東話
C&G藝術單位「醒你兩巴獎」座談會
第四場座談將會邀請參展藝術家C&G藝術單位遙距與現場觀眾一同為於展覽中的作品《批評C & G大賽選舉》進行點票,由策展人何思穎於現場作證主持並公佈選出最高票的兩位「最心水批評」並進行頒獎儀式。在是次座談中,C&G藝術單位將分享對十八組批評文字的各種「反思」,策展人將深入剖析批評當中的內容是否「屬實」。我們亦希望能邀請到參賽的公眾一同參與是次討論。此外,我們亦將為另一互動裝置作品《室內燒炭真香港寫生比賽》公佈得獎結果,藝術家將分享過往邀請公眾參與創作的經歷,望繼續為香港藝術史留下更多鮮為人知的趣事。歡迎各位蒞臨交流及持續分享對C&G藝術單位的不同意見。
日期及時間:8月14日 下午5時
語言:廣東話
詳情請參閱我們的網站。如有查詢,歡迎電郵至info@para-site.art。
-
Eastman Cheng & Jaffa Lam Artist Panel: Art as Labour
In the second artist artist panel for 'Minding the G(r)a(s)p', we've invited participating artists Eastman Cheng and Jaffa Lam, moderated by curator Celia Ho, to share their projects and experiences collaborating with women workers. They will talk about social intervention in their artistic practices, touching upon topics such as the transition to market economy, artistic labour, and the mutual influence among different communities, as well as sharing anecdotes involving women workers. The panel will be conducted in Cantonese.
Date and Time: 14 Aug 4PM
Language: In Cantonese
Lau Hok-shing & Lulu Ngie Making Art from Vintage Items
The third artist panel of the exhibition 'Minding the G(r)a(s)p' invites Lau Hok Shing and Lulu Ngie to be in conversation with curator Celia Ho. Both artists are inspired by personal experience of collecting vintage items. They believe that these abandoned items possess a soul and life of their own, and, using this as a departure point, they transform them into artworks. The artists will bring with them some of these items to share memories and thoughts about them, as well as discuss the commonalities in each of their practices.
Date and Time: 14 Aug 2:30PM
Language: In Cantonese
C&G Artpartment
The fourth artist panel for 'Minding the G(r)a(s)p' will be a remote live vote count with C&G Artpartment, for their interactive installation C&G Critique Contest. Curator Celia Ho will host the event and announce the two critiques who have received the most votes, and who will be presented with a prize. In the discussion portion, C&G Artpartment will reflect on the eighteen critiques submitted and, together with the curator, delve into whether the criticism is 'valid'. The audience is invited to join the conversation. We will also announce the winner of C&G's other interactive installation Indoor Charcoal Drawing of the REAL Hong Kong Contest. The artists will share their experience collaborating with the public in the hope of leaving anecdotal evidence for Hong Kong art history.
Date and Time: 14 Aug 5PM
Language: In Cantonese
For more details, please visit our website. Please email info@para-site.art for enquiry.
Photo | 攝影:Jeff Cheng Tsz Fung 鄭子峰