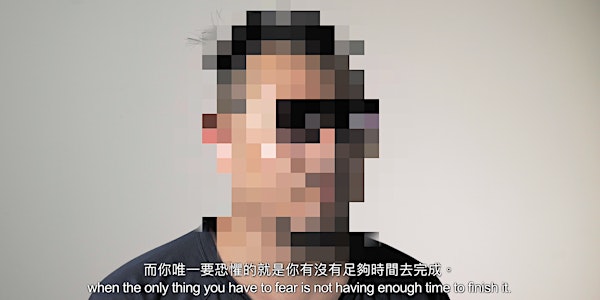 Minding the G(r)a(s)p Artist Panel: Art as a Career | 「擱 角 覺」展覽系列活動——以藝術為業
Minding the G(r)a(s)p Artist Panel: Art as a Career | 「擱 角 覺」展覽系列活動——「以藝術為業」
When and where
Location
Para Site 677 King's Road #22/F Quarry Bay, HKI Hong Kong
About this event
「擱 角 覺」展覽系列活動——「以藝術為業」座談會
Para Site將會於七至八月份舉行四場藝術家座談作為展覽「擱 角 覺」的公共教育項目之一,第一場座談將會邀請參展藝術家周俊輝與黃慧妍進行,並由獨立策展人及玄學研究員容穎怡與展覽策展人何思穎主持。
在是次對談中,兩位藝術家將圍繞其參展作品及過往創作分享各自的創作實踐,並就自身「以藝術為業」的多重角色進行延伸討論:藝術家的自我定位、集體意識,並從既有的藝術家角色演練中進行反思。望能更進一步探討藝術生產與因果循環的關係,並回應藝術創作經日積月累下所投射出來的精神性。
是次對談以粵語進行,期待各位的參與。
Minding the G(r)a(s)p Artist Panel: Art as a Career
As part of the public programme series for 'Minding the G(r)a(s)p', we'll be holding four artist panels throughout July and August. In the first panel, artists Chow Chun Fai and Wong Wai Yin will be joined by independent curator and geomancy researcher Zoie Yung and curator of the exhibition Celia Ho.
In this conversation, the two artists will depart from their works on view in the exhibition as well as past work to engage in a multifaceted discussion of 'art as a career', reflecting upon an artists' individual positions, collective awareness, as well as the roles performed by artists. The conversation is an attempt to investigate the cause-and-effect within art-making, as well as a response to the accumulated spirituality in artistic practices.
The panel will be in Cantonese. We look forward to seeing everyone there.