A full day away of kundalini yoga, meditation, relaxation sound healing , self love exercises and a delicious lunch
About this event
This full day retreat in the beautiful Ashe House in Lusk County Dublin will have the theme of Self Love and Self Connection. We will spend the day working on the energy of heart chakra, doing specific kundalini yoga kriyas (sequences) meditations, relaxation and be treated to the most beautiful sound healing. Sound healing or a gong bath is a really unique & healing experience where you will feel a deep immersion into sacred sound & vibration using Venus planetary gong, Himalayan singing bowls, drums, rattles and a variety of world instruments. This beautiful mix produces an evocative soundscape which will encourage deep relaxation and meditation whilst restoring positive energy balance for your body, mind and soul. You will be lying on your yoga mat with blankets around you as you experience the gong bath for over an hour.
This is a really beautiful way to end the day and clear your whole energy system helping you connect with the deepest part of you which is always filled with beautiful loving energy.
If you are looking for ....
-lots of time to practice kundalini yoga and meditations to energetically heal and nurture your heart centre
-space to release any patterns that no longer serve you
-a day that will help you feel a deep connection to yourself
-a beautiful healing sound bath experience
-a day dedicated completely to your well-being and growth
-a place to be with like-minded souls
This retreat is for you :)
What is included in the day:
-Kundalini yoga classes and meditations
-1 hour 15 minute Gong Bath
-Vegetarian/Vegan Lunch & Snacks throughout day
FAQs:
What is Kundalini Yoga?
Kundalini Yoga is considered one of the most comprehensive forms of all yoga traditions; it combines meditation, mantra, physical postures, and breathing techniques to elevate the mind body and spirit. Said to be the 'Mother' of all yoga, and considered 16 times more powerful than Hatha yoga, it is a safe way to harness our energetic potential for sustainable personal growth and healing to live a happy, healthy and holistic lifestyle.
What is a Gong Bath like?
It is a safe, healthy, alternative healing sound healing technique, a creativity boost, a total release of stress, or just a release from your usual busy head space. Pure relaxation, and beautiful space to be in, possibly see colours or visions. A special and incredible healing experience. Different for everyone, and even different each time.
Who is this retreat for ?
This retreat is open to all! If you are reading about this retreat and it really resonates with you I would absolutely love to have you there.
Do I need to have a lot of yoga experience?
Not at all! Kundalini Yoga is open to everyone, in fact it is known as the householders yoga as it is so effective in helping people who have had no experience of yoga before. I will be giving lots of alterations to postures and first and foremost it is always about listening to your body and going at your own pace to make sure you get the most out of the class.
I've never meditated before, does this matter?
Of course not, meditation is a practice and can take time to really drop into it. I will be carefully choosing meditations that will help experienced meditators to get deep and beginner meditators to have a beautiful experience. In Kundalini yoga we use breath or pranayam meditations aswell as chanting meditations. Chanting meditations help to really focus the mind on the mantra thus helping you to drop out of your mind and the mantra itself vibrates on a deep cellular level bringing healing to wherever it is needed in your body.
Any more questions?
Please send me an email to mindingmewellness@gmail.com and I will get back to you ASAP!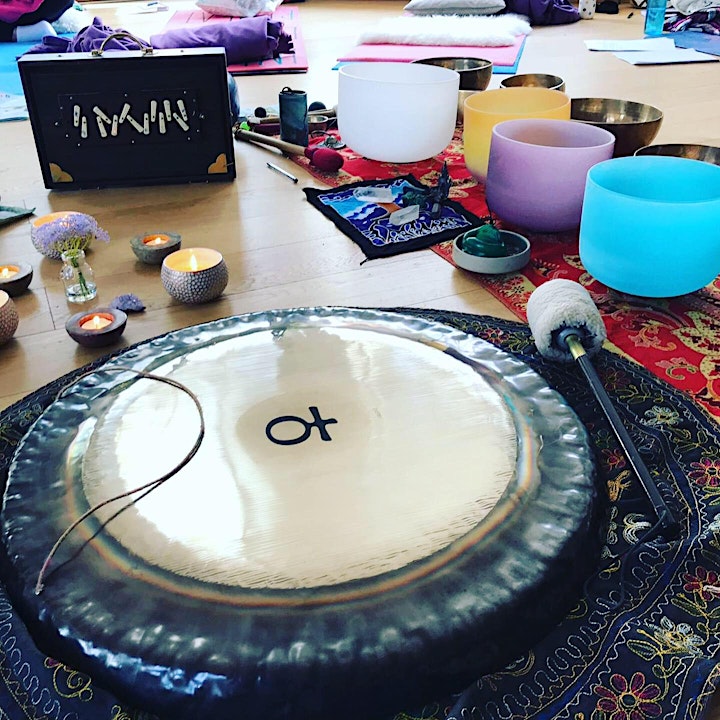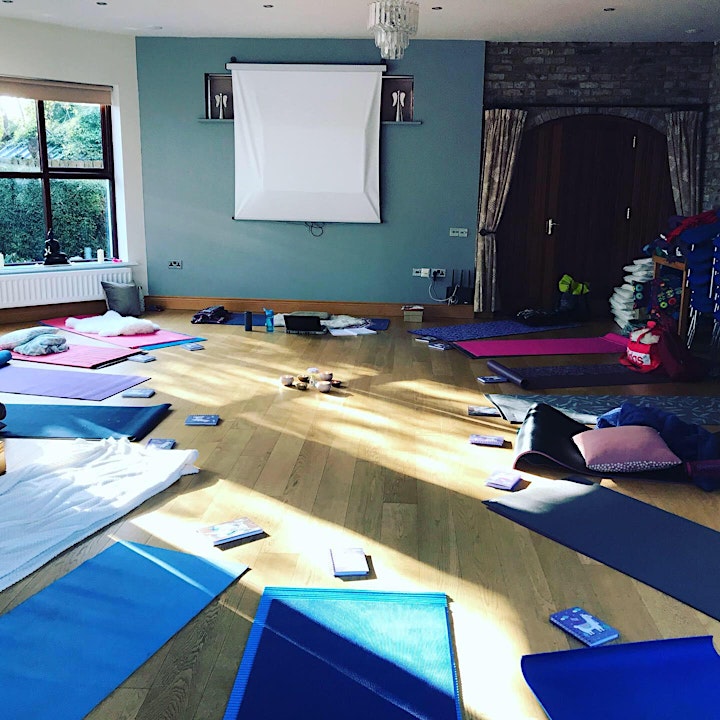 Beautiful Room for Yoga, Sound Bath and Group work
Organizer of Minding Me - A Full Day Retreat Away
Celine Doyle is a trained kundalini yoga and meditation teacher, bio energy therapist and life coach.  She is also a mother to 3 boys and has worked in HR for 15 years across a range of different industries.  Working in HR she supported a huge amount of women coming back into the workforce after maternity leave and has seen first hand all the challenges that come along with this.   Celine believes that becoming a mother is life changing that not only is a baby born but a mother is born too. She has a passion for all things wellness and in recent years has set up Minding Me Wellness.  She now runs weekly kundalini yoga classes, 1:1 coaching and bio energy sessions, facilitates monthly Minding Mama workshops and collaborates on various different projects and retreats here in Ireland and in Europe.