Mindfulness + Yoga Retreat at Elizabeth Lake

Friday, April 26, 2019 at 5:00 PM

-

Sunday, April 28, 2019 at 12:00 PM (CDT)
Event Details
In Her Shoes Foundation
Mindfulness + Yoga Retreat at Elizabeth Lake
Date: Friday, April 26th – Sunday, April 28th
Place: Richmond, IL (1.5hr drive from Chicago)
Are you stressed at work? At home? At school? Need to clear your head and find a new perspective? Find inner peace and renew your energy? Connect with others who are looking for the same things as you? Need to escape from the city?

 

The goal of the Mindfulness + Yoga Retreat is to allow us to break free from our stressful days and learn to be more self-compassionate, understanding and mindful of our presence. Then apply these new elements back to our busy lives. Participants can freely explore the grounds, hike up in Elizabeth Lake Nature Preserve, relax by the lake/docks, gain new perspective from guest speakers or do whatever you please, this is your time. Evenings will wrap up with restorative yoga, guided meditation and a bonfire with s'mores. 

 

Venue:

Will take place in a large house with a beautiful view of Lake Elizabeth in Richmond, IL. Sleeping preferences are dormitory style. Private rooms are available. Subject to change based on attendance. RSVP your requests to 

inhershoesfoundation@gmail.com

.













5:00pm – 7:00pm: Arrive at Mindfulness + Yoga Retreat in Richmond IL (Exact address given after registration), check-in, tour the grounds

 7:00 PM – 8:30 PM: Welcome Ceremony + Dinner prepared

 8:30 PM – 9:30 PM: Restorative Candlelight Yoga w/ Meghann Richko

 9:30 PM - 11:00 PM: Bonfire + Smores & Self-reflection 







7:30 AM - 9:00 AM: Rise n' Shine Yoga w/ Meghann Richko

 9:00 AM - 10:00 AM: Breakfast prepared




10:00 AM - 11:30 AM: Guest Speaker - Chris George, "Mindfulness Meditation Program"




11:30 AM - 1:00 PM: Afternoon Yoga with Meghann Richko. Free time to explore lake house, hike Elizabeth Lake Nature Preserve




1:00 PM – 2:00 PM: Lunch prepared

 2:00 PM - 3:00 PM: Guest Speaker - Kiabeth Santos, "Embracing the Person You Are"

 3:00 PM - 5:00 PM: Free time to explore the lake house and reflect on new perspectives.




5:00 PM - 6:00 PM: Joanna Puciata, "Take Responsibility for Your Life's Trajectory & Alter Your Values, Alter Your Destiny




6:00 PM – 7:00 PM: Dinner prepared

 7:30 PM - 9:00 PM: Restorative Candlelight Yoga with Meghann Richko

 9:00pm: Bonfire + Smores & Self-reflection 







6:00 AM - 7:00 AM:  Morning Meditation 




7:00 AM - 8:00 AM: Rise n' Shine Yoga with Meghann Richko




8:30 AM - 9:30 AM: Breakfast prepared




9:30 AM - 10:30 AM: Presentation - Minimalism: Having Less is So Much More + Teatime, Free to explore the lake house, hike Elizabeth Lake Nature Preservation




10:30 AM - 11:30 AM: Closing Ceremony




12:00 PM: Check-out of the lake house



Guest Speakers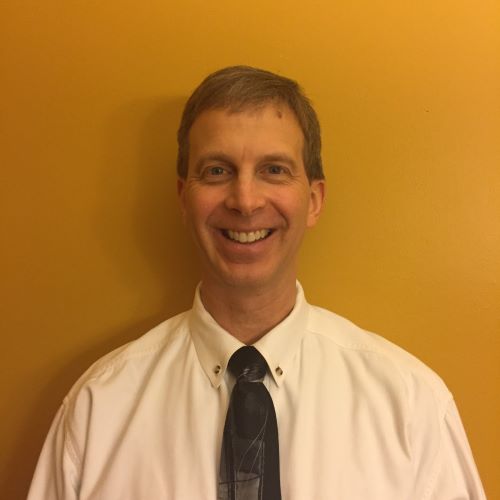 Chris George - Mindfulness Meditation Program 
Chris George is the owner of Mindful Leadership Education and has studied and practiced meditation and yoga for more than 10 years. He has been trained by Mindful Schools and UCLA and attended many meditation retreats.
To learn more about Chris George visit www.mindfulleadershipeducation.com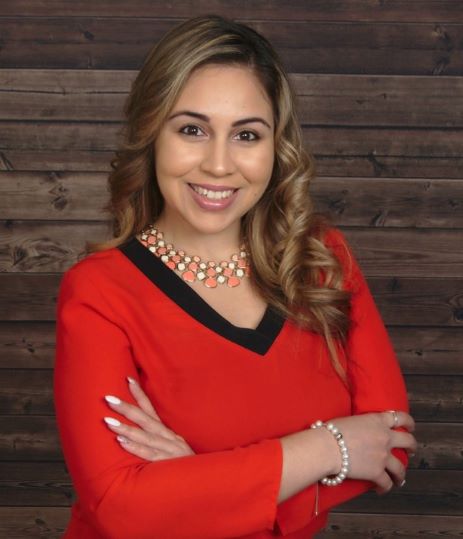 Kiabeth Santos - Embracing the Person You Are
Kiabeth Santos was born and raised in the northwest side of the City of Chicago and has always been passionate about helping others. She is an advocate for empowering women to be their best and being proud of who they are.
Connect with Kiabeth Santos at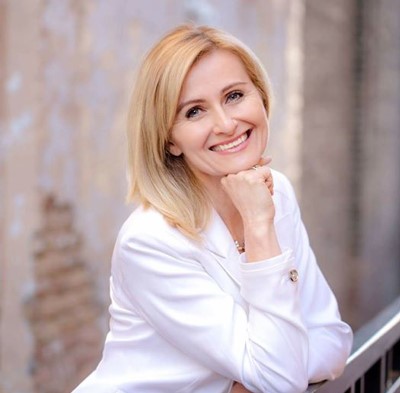 Joanna Puciata - Take Responsibility for Your Life's Trajectory & Alter Your Values, Alter Your Destiny
Joanna Puciata is an Integrative Nutrition Health Coach, Licensed Teacher at Institute for Integrative Nutrition in New York City, Certified Gluten Practitioner and Author. Dedicated to helping others create positive and mindful changes, remove obstacles and live best life possible in good health and joy!
Connect with Joanna Puciata at https://www.linkedin.com/in/joannapuciata/
Cost per person for the entire weekend Friday – Sunday is $300 
Includes book, food, wine, and welcome bag.
Attend the Saturday 9am-9pm One Day Special for $100
Space is Limited; This retreat will Sell Out, Get your tickets today. 
We are grateful for our goodie bag partners
Amborella Organics

At Amborella Organics we've designed the worlds first seed-bearing lollipops. After eating the organic treat with edible herbs and flowers throughout, you can plant the biodegradable stick in soil horizontally, water, and a herb or flower will grow.   Amborellaorganics.com
Good Day Chocolate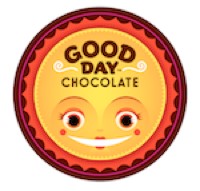 We are supplement geeks with a chocolate obsession. After years of research and development, we chose chocolate instead of a pill or gummy because it's a real, whole food with its own natural health benefits that our bodies metabolize effectively and efficiently.   Gooddaychocolate.com
Conure Life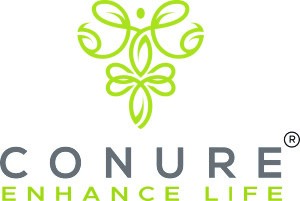 Shiwali Varshney is passionate about business, people and the planet.  As founder of Conure, Shiwali is on a mission to create products that encourage her customers to focus on live different - to take care of themselves, find balance and extend that balance to their interaction with the environment.
Learn more about Shiwali and Conure Life at conurelife.com
MOKA Origins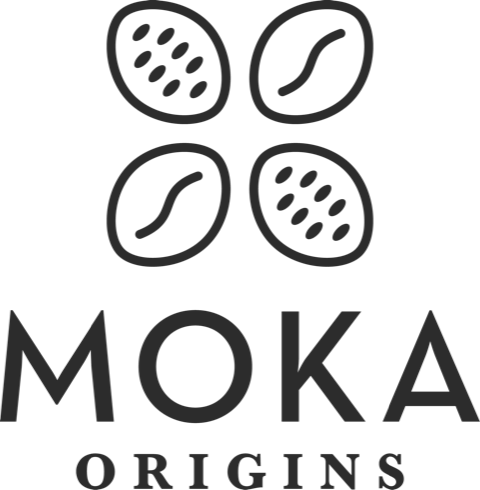 Our craft chocolate and coffee creates jobs, plants trees and helps communities grow. Whether grown on our own farm in Cameroon or ethically sourced from our partners around the world, we meticulously select only the best beans for our products. Mokaorigins.com
Thetis Tea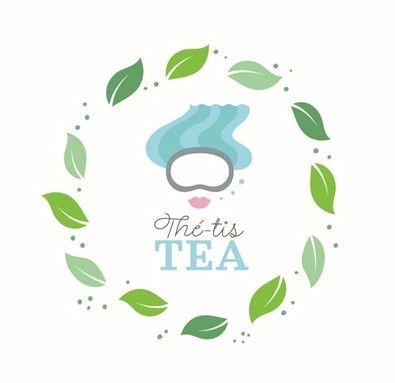 Our mission is to increase global energy efficiency by increasing the fluidity of seaweed. 
Therefore we create Thetis TEA, it is a natural remedy for anxiety made with seaweed.
Thetistea.com 
***For more information email us at inhershoesfoundation@gmail.com
Space is Limited. This retreat will sell out. Get your tickets today.
All sales are final. We apologize for any inconvenience.
***The funds we raise from all IHSF events go towards our IHSF operations, Ready Set Girls Academy, Ready Set Women Academy and our Giving Back Programs.
By attending this event, you agree to be photographed and/or filmed and give permission to use your likeness in promotional and/or marketing materials related to In Her Shoes Foundation. Please note we expect you to follow our Code of Conduct found on IHSF website.
When & Where

Lake Elizabeth, Richmond IL
Exact Address TBA
Given after Registration
Richmond, IL 60071


Friday, April 26, 2019 at 5:00 PM

-

Sunday, April 28, 2019 at 12:00 PM (CDT)
Add to my calendar
Organizer
In Her Shoes Foundation (IHSF) is a 501(c)3 organization that is dedicated to making a positive impact on society by empowering women and girls.
OUR VISION is to empower and inspire every woman and girl to be her personal best.
OUR MISSION is to embrace the potential of all women and girls by providing: • Positive Influences • Learning Opportunities • Community Partnerships • Leadership Development
OUR CORE VALUES form the foundation of how we conduct ourselves as an organization. These are also the qualities we value and encourage in our members and volunteers. We are: • Accountable • Empathetic • Intentional • Authentic • Inclusive
A NOTE FROM OUR FOUNDER I'm so proud to be the founder of this organization that is made up of creative, smart, strong, confident women and men. And, I'm grateful to all of the committee volunteers. In Her Shoes Foundation has over 60 committee volunteers who run this organization on a daily basis, in addition to working their full-time jobs and fulfilling their everyday obligations as parents, spouses, siblings, daughters - or sons and friends. When I founded this foundation in 2008 we originally called it The Positive Girls Club. It was envisioned as an organization that would support women of all ages who were determined to make positive changes in their lives. I started hosting monthly professional development workshops to inspire, connect, educate, and support the women in our community. Simultaneously, I completed my master's degree in community counseling and began working full time in the field of mental health. I worked with people of all ages and all backgrounds. I was able to learn so much about life struggles and the challenges people faced.
Nevertheless, there is no greater calling than to teach young people. It's easier to teach people at a younger age as they are more adaptable to change rather adults who are more comfortable in their ways and sometimes refuse to get out of their comfort. In my 10+ years of experience as a crisis worker on the southside of Chicago, I've spent my professional career engaging in the vital work of giving hope to others. Hope is the most important thing in the world. It allows people to still see the light when they are so shackled in darkness. However, we miss the bigger picture when we focus solely on helping people when crisis has already struck. We must also dedicate ourselves to the work of promoting healthy lifestyles that can often preempt avoidable yet devastating moments of crisis. All too often, I was sent out to respond to a call from the police, a hospital, homeless shelter or a jail where there was a young woman in crisis. Many times these girls were facing stressful situations related to abuse, neglect, bullying, having an absent parent, or having a relative in jail or dealing with substance abuse. These girls were often suicidal – or worse, homicidal. Sometimes, engaging is self -harm to cope with their emotions. Sadly, many of these situations ended with the young woman being institutionalized. It was heartbreaking, and it was happening again and again.
Other times, I would be called into schools or homes to see young girls and teens in emotional and sometimes physical crisis. As a medical clinician and clinical crisis worker responsible for the safety and wellbeing of the individuals in these situations it would require me to hospitalize them in inpatient behavioral settings. I then followed them through the system of admissions and institutionalization to monitor and report on their care and condition. Through experience I witnessed many young teen women struggle with the lack of knowledge and guidance related to conflict management techniques and other healthy lifestyle skills and resources that they have no exposure to therefore were unable to learn. I quickly realized that the common denominator for many of these recurring situations was that the girls were severely lacking in coping skills. I knew that more than anything, these girls needed to be given the tools to face life's challenges so that they wouldn't turn to these desperate measures. And, I realized that I was in a position to help them. My specific experience working with teenage girls in underserved, underprivileged, and unstable situations led me to create the Ready Set Girls Academy, a teen group mentorship program The IHSF RSG Academy program seeks to reach these vulnerable young women before crisis strikes and we seek to equip them with the tools they can use to help avoid and/or manage traumatic situations. Through our knowledge based curriculum, RSG students will gain knowledge and exposure to life skills and problem solving techniques not taught in the traditional public, private or charter school environments. I hope that the benefits of this program will inspire you enough to join us so that you too can become the BEST version of yourself.
Today, over 10 years later, we're now known as In Her Shoes Foundation, and our flagship program, Ready Set Girls Academy, is exceeding our goals year over year for reaching young women preventatively. This curriculum-based program is run by our volunteer group mentors and is being delivered within public and private high schools. In addition we partnered with multiple community organization who support our initiative. Finally, due to the success of RSGA, we created a curriculum for girls in 6th, 7th and 8th grade since we know that the bullying, self-esteem and body image concerns start earlier then high school. We are now invited to deliver that version of the RSGA to a few middle schools. Today, we are achieving our vision of empowering and inspiring every woman and girl to be her personal best. We currently have three programs and hope to expand in the next couple of years. Please learn more about the Professional Development Program and the Giving Back Program via www.inhershoesfoundation.org
Thank you for attending and supporting our events.
Kasia Wereszczynska, MA, LCPC, RYT.