Description


Mindfulness Training
Healthier Kids Foundation & 1440 Foundation would like to invite you to:An Introductory Session Presented by Ronen Habib on Mindfulness, Empowering the world with Emotional Intelligence
Workshop participants will be introduced to creative confidence, stress reduction techniques, methods to improve self-regulation and productivity, learn how to collaborate and communicate with others more effectively, and ultimately become happier.


---

Ronen Habib
Teacher / Ed-Tech Coordinator at Gunn High School and Consultant for Ed-Tech Startups
Roni is the founder of EQSchools, an organization dedicated to providing Emotional Intelligence training to teachers, students, and parents. He leads Emotional Intelligence and Mindfulness workshops for teachers and parents nationally and abroad. Roni teaches Positive Psychology and AP Economics at Gunn High School in Palo Alto and is the director of the MERIT Institute at Foothill College. He lived in Israel and Belgium before coming to the U.S. where he got his Masters of Education and teaching credential at Harvard. He currently lives in Sunnyvale with his wife and two children.
---


In Partnership with: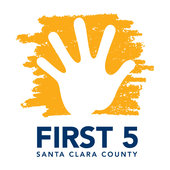 Date and Time
Location
First 5 Santa Clara County
4000 Moorpark Avenue, Community Room
#200
San Jose, CA 95117