Mindfulness Retreat: Quiet Your Mind and Wake Up Your Senses
Experience a sense of peace and safety during this two day retreat with experienced facilitators, horses, art, mindful movement and silence.
About this Event
You know you want to slow down, to be able to breathe again, to be present in each moment. But you can't seem to find your footing and you don't know where to start. You want to reawaken your senses and allow your mind to be where your body is. You want to fully experience every moment, seeing colors brighter, tasting food in new ways, noticing your surroundings.
What if I told you this is all possible? Attending our innovative Silent Retreat at The Ranch is the answer you've been searching for...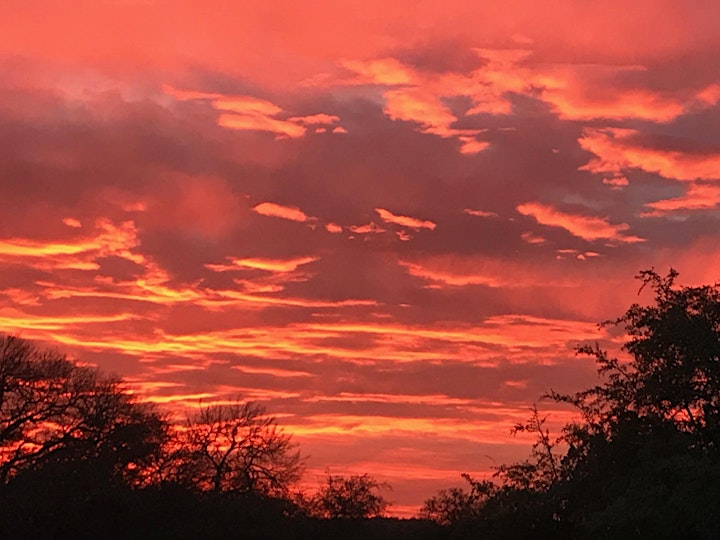 Feel Trapped? Stuck? Overwhelmed?
Isolated? Numb?
Do You Long for Time Alone?
Would You Like to Experience Peace With No Pressure?
Do you feel like a leaf in a river being pushed by the current, unable to find your footing and stand still against the flowing water. You feel so disconnected that you can't find meaning in anything that you are doing. It feels impossible to be present because you are always thinking about the past, the future and everyone else's needs.
This two-day retreat will open up hearts to experience the journey of finding peace right where you are right now. Whether new to mindfulness and the exploration of true self, or a seeker looking for something more powerful, this experience will be life-changing. Humans are spiritual, biological beings with intellect, and we must intentionally seek healing through understanding that we must tend to every part of our being.
In addition to work with horses, participants will learn the power of silence to become present, mindful movement, creating beautiful original pieces of art, walking in nature and spending time with horses. Rhythm is a huge part of what helps our bodies experience peace and safety and so participating in our simple engaging activities and exercises unlocks our brains so that we can be immersed in the joy of Being Still.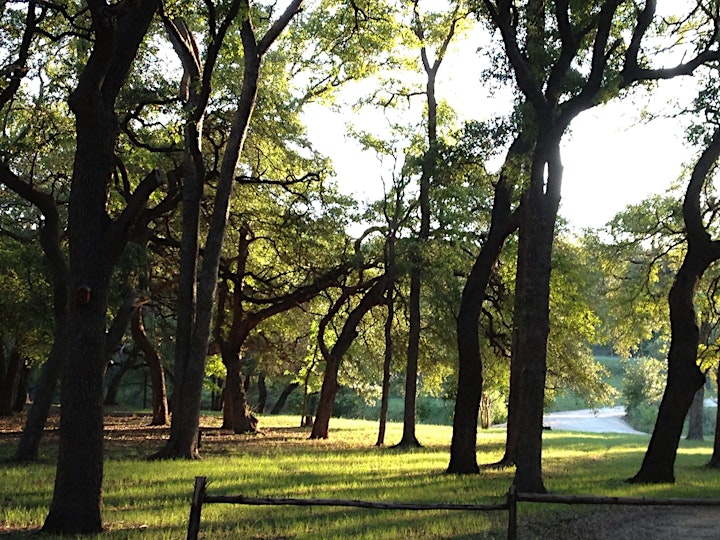 Working with our experienced team, creating art and spending intentional time with horses, in nature, provides an actual experience into connecting to true-self . All too often we wrestle with false self or ego, causing anxiety and shame, damaged relationships and a feeling of being stuck or asleep. When our nervous systems actually experience the feeling of being safe and at peace, the opportunity to open up and explore what true-self means and feels like, is possible. It is impossible to make long term change, simply with words, it must be felt and nurtured.
Our team combines their years of compassionate mindfulness practices and work with people, art, nature and horses to explore presence and bring participants the opportunity to experience Being Still. It is only when we are still and intentionally opening space for allowing, that authentic connection to true self is possible. It is time to wake up and experience presence.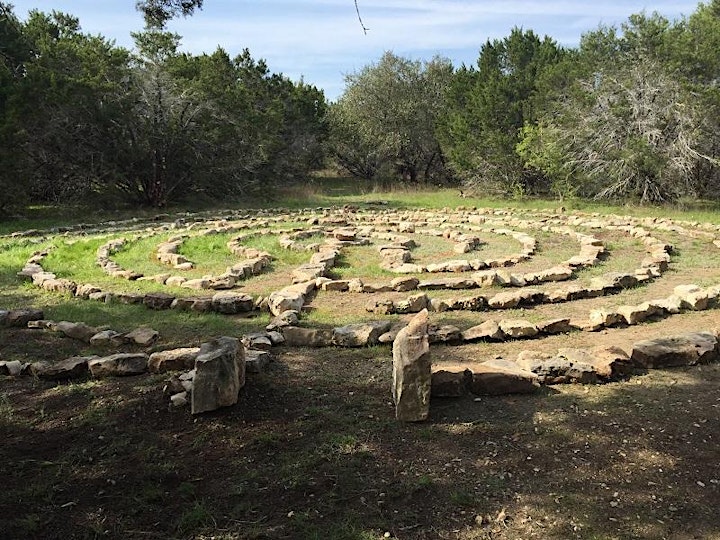 Mindfulness is defined as actively seeking an awareness of the present moment and acknowledging physical sensations we are experiencing inside our bodies in real time, as well as current feelings and emotions that are related to those sensations. This is in opposition to swirling thoughts indicating too much time spent in our intellectual center. In order to reach this real-time awareness , our facilitators actively teach practices that clear frozen minds -overcoming fear and exploring truth by waking up physical senses.
A recognition of these sensations brings presence and connection to self, which then in turn allows us the opportunity to connect to others and to be engaged in life. The work that is done with the horses in a setting that promotes safety and vulnerability, promotes this practice of mindfulness and living in the present moment. These relationships clearly demonstrate that horses authentically react to human's energy, intention and focus. We are comfortable wearing "the mask", and the horses show us that those masks are not safe.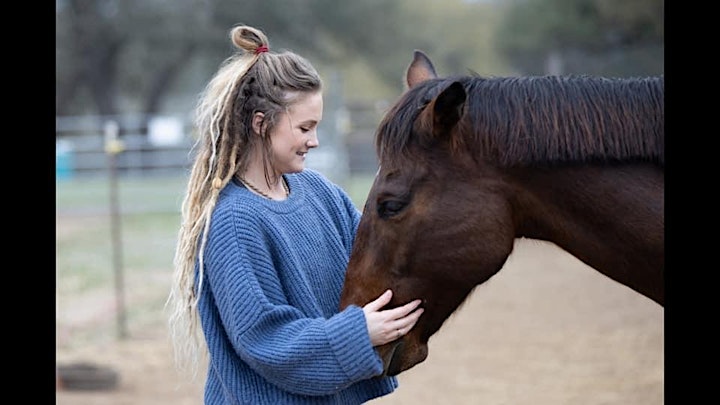 A sense of belonging, of being loved...that is what we all desire and long for. This two-day retreat will guide participants to remember at the heart of everything is love. A setting aside of ego and setting forth of experiencing this life in a beautiful and connecting way through intentional time in silence.
We encourage our participants to stay on-site, or in nearby accommodations for the entirety of this experience.  This helps create a sacred protection of silence. There are currently two Airbnb's on site and several nearby Airbnb's to book for your weekend, either checking in Friday night or Saturday.  First come first served for the on-site Airbnb's.
Link to the Cottage to book: click here
Link to the Casita to book: click here
Link to nearby Airbnb: click here
Link to hotel in Leander: click here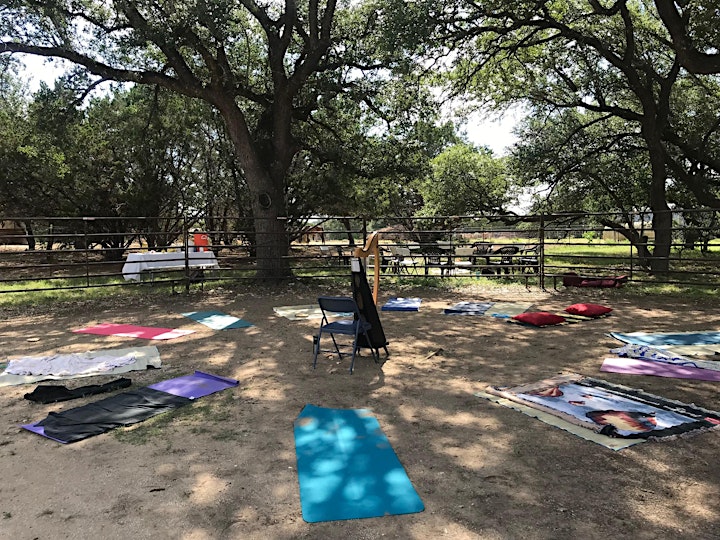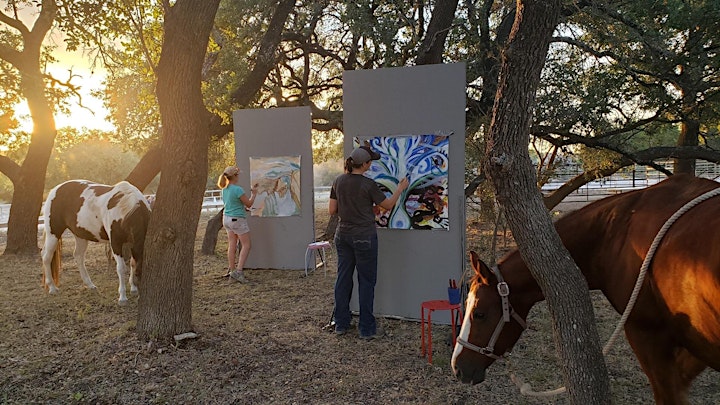 Participants will also experience a mindful walk on a nature trail and a walk in the on-site labyrinth, yoga, meditation and silence. Lunch will be provided, as well as ice water to refill water bottles, snacks, supplies and chairs. Parking is free and on site.
Agenda:
Arrive
Meditation and Centered Prayer, Contemplation Discussion
Mindful Walk and Introduction to the Herd
Work with Personal Energy and Physical Center
Lunch
Labyrinth and Equine Encounter
Time of Silence
Closing