Mindfulness retreat day held in London guided by Dr Hagen Rampes. The day is a powerful consolidation of mindful practices.
About this event
Attendees will experience a selection of formal mindfulness practices guided by Dr Hagen Rampes, who is an MBCT Teacher and Consultant Psychiatrist.  The day will have periods of silence allowing participants to slow down and better notice their inner experiences. Participants report that they have a positive experience, feel refreshed and that it is very relaxing, restful and restorative. Attendees often report that the day results in a transformational change.
The day will consist of the following formal practices:
 Body Scan
, Loving Kindness Meditation, Mindfulness of breath, body, sounds and thoughts, 
Mindful Eating, 
Mindful Stretching Standing Postures
, Mindful Stretching Lying Down Postures
, Mountain Meditation & 
Mindful Walking. 
The mindfulness retreat day is a powerful experience and consolidation of mindfulness experience.The day will commence at 10am and end at 4pm.  Come dressed in layers and loose clothing as you will be doing mindful stretching. If you have your own yoga mat and cushion, do bring them. Please bring your own packed lunch.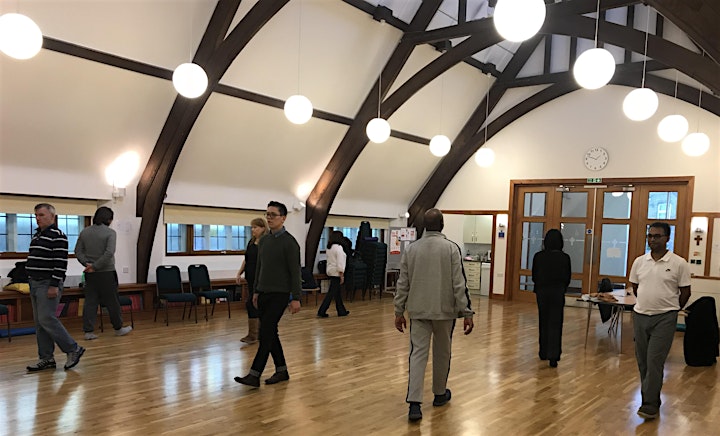 Organizer of Mindfulness Retreat Day London