Sales Have Ended
Registrations are closed
¡Felicitaciones! Tu programa comenzó el momento en que elegiste invertir en ti. Esta serie será una estupenda e inolvidable experiencia. Por favor recuerda que una vez que se ha inscrito, no hay nada mas que hacer. Le recordaremos cuando se acerque la fecha. La informacion de la reunion le llegara cuando estemos mas cerca a la fecha de taller Muchas gracias! Sandra y Angelica
Sales Have Ended
Registrations are closed
¡Felicitaciones! Tu programa comenzó el momento en que elegiste invertir en ti. Esta serie será una estupenda e inolvidable experiencia. Por favor recuerda que una vez que se ha inscrito, no hay nada mas que hacer. Le recordaremos cuando se acerque la fecha. La informacion de la reunion le llegara cuando estemos mas cerca a la fecha de taller Muchas gracias! Sandra y Angelica
En este curso los participantes recibiran un conjunto de herramientas poderoso para crear bases fuertes de regulacion emocional y resilienci
About this event
VIRTUAL- Mindfulness para Tu Bienestar
En este ajetreado mundo en el que vivimos, en el que estamos constantemente conectados a las nuevas tecnologías, la mente salta de un lado a otro continuamente, esparciendo nuestros pensamientos y emociones, lo que nos puede hacer sentir estresados, nerviosos, e incluso ansiosos.
La forma de vivir de las sociedades occidentales nos pone en piloto automático, lo que significa que los días pasan sin que nos demos cuenta de lo que ocurre en nuestro interior o nuestro alrededor. Vamos tirando, caminando por la vida, sin parar ni un solo instante a observarnos internamente, sin parar a pensar en nuestras necesidades. Siempre rumiando, aferrados a las expectativas más que a la realidad.
En este curso los participantes recibiran un conjunto de herramientas poderoso para crear bases fuertes de regulacion emocional y resiliencia. El programa incluye prácticas que se pueden usar en cualquier momento del dia y recursos que ayuden a que las prácticas se conviertan en un hábito.
Objetivos:
1. Reducir el estres y la ansiedad y aprender a responder en vez de reaccionar
2. Incrementar la resiliencia en los momentos dificiles.
3. Alcanzar el equilibrio emocional, la paz interior y la autocompasión.
Fechas: Sabados de 9:00-11am
Septiembre 11
Septiembre 18
Septiembre 25
Octubre 2
Octubre 9
Octubre 23
Octubre 30
Noviembre 6
El enlace zoom lo recibira directamente de la instructora un par de dias antes de el comienzo de la clase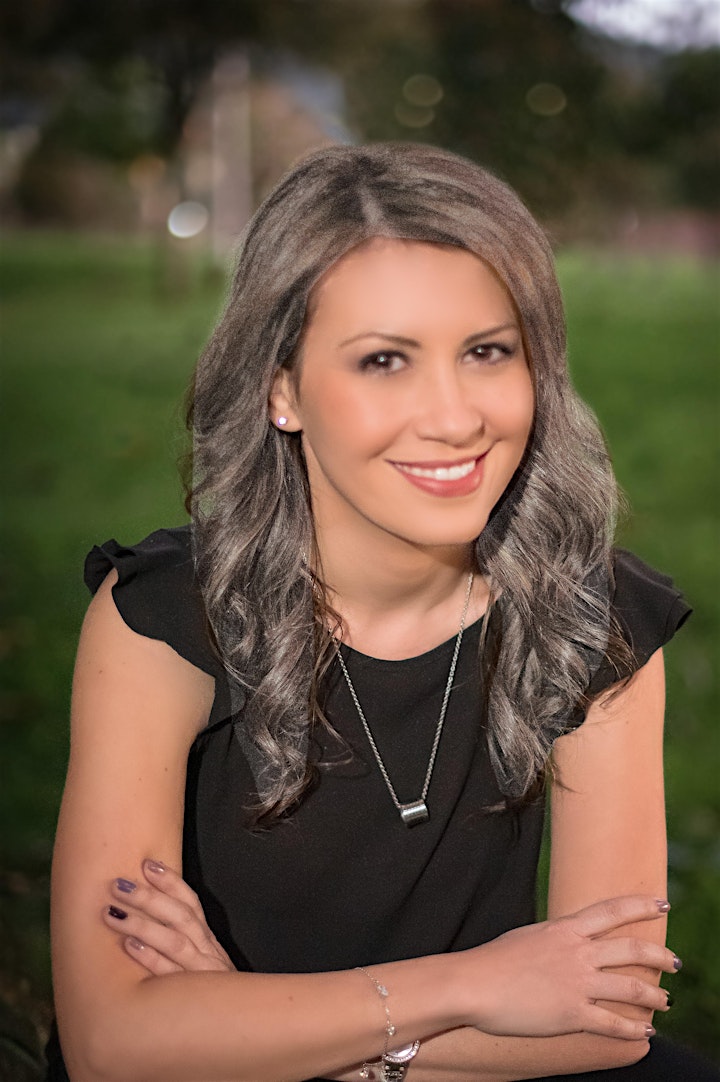 Angelica Hildebrandt Zapata es entrenadora de Mindfulness del Centro Para el Bienestar de los Niños y la Familia (CCFW) de la Universidad de Washington. Ella desarrolla y lidera los programas profesionales de bienestar para la comunidad de habla hispana en Seattle. Angelica es maestra y coach certificada para facilitar entrenamiento de compasión integral (CIT) como también programas de crianza consciente de la comunidad de Mindful parenting (CMP).
Organizer of Mindfulness para Tu Bienestar
The Verdant Community Wellness Center offers space for health and wellness-focused classes and programs, community meetings and special events. The 9,000-square-foot building includes a large training room, a demonstration teaching kitchen for healthy cooking classes, a medium-sized classroom and several smaller meeting rooms.