Event Information
Refund Policy
Refunds up to 7 days before event
Description
"Mindfulness, Narrative & Embodiment" with Kelly Yi, PhD.
Saturday, Sep 23, 2017 | Jesuit Retreat Center | Gellert Rotunda
9AM – 12 PM Part 1 Breakfast in included
12 PM – 1:45 PM Lunch is included
2 PM – 5 PM Part 2 Dinner is included
WORKSHOP DESCRIPTION
This daylong course will explore the intersection between mindfulness, narrative and embodiment. In the beginning part of the course, we will experiment with various mindfulness practices to more deeply connect with our personal experience and presence.
In the second part of the course, we will extend this enhanced attention and awareness to the expression of our narrative (life story), as well as listening and receiving the presence and life story of others. We will also explore how this enhanced attention and awareness can be a doorway to various transpersonal dimensions of experience connected to our outer and inner worlds.
Biography:
Kelly Yi is a Licensed Psychologist in CA, Associate Chair of the Psy.D. program in the Institute of Transpersonal Psychology at Sofia University and founder of The Mindful Center for Individual, Couple and Family Therapy.
Dr. Yi has a passion for bringing contemplative healing practices to underserved populations. He has been a practitioner and mentor in various contemplative traditions since 1992. He studied the psychology of religion and comparative religious/spiritual experiences as an undergraduate at UC Santa Barbara. He is a past post-doctoral Summer Research Fellow of The Mind and Life Institute, as well as a research assistant on the Mind and Life Institute's cutting edge Cultivating Emotional Balance project. He is a certified Cultivating Emotional Balance teacher. Dr. Yi feels honored to work with people with their deepest life concerns and passions.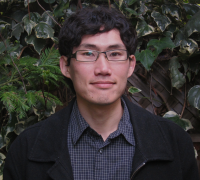 Date and Time
Location
Refund Policy
Refunds up to 7 days before event