Join us for a wonderful mindfulness meditation series together and tap into the power of the present moment.
About this event
Many of us want to contribute to the world positively...but how can we effectively do this? We start by transforming our inner world to show up as our best selves in the external world.
During this guided meditation event, we create a space for our minds to calm and settle down first. As we rest within ourselves, we become a radiant light to carry more peace and happiness into the world.
You'll leave refreshed, energized and clear-headed fueled by the energy and connection shared within the community.
How the series will rollout:
Class 1, 6 October 2021: Doing nothing
Do you feel like you constantly have to do something?
In this meditation space, We will explore what comes up when we do the opposite: doing nothing. Be prepared for something powerful. I will guide you through.
Class 2, 13 October 2021: How to let go
In this practice, we will create the space to let go. No preparation needed, you will be using what the present moment offers you. After the practice you will have a technique to take home which will help you to detach.
Class 3, 20 October 2021: Be solid like a rock
Our mind is powerful. Let's use that power for our own good. In this space you will apply a visualization technique to strengthen your inner resilience - to literally feel solid as a rock.
Please note: You can join the classes at any point! Even if you miss one, you will still be able to enjoy the teachings of the rest. :)
Contribution
The law of ✨ GIVING & RECEIVING ✨ is simple:
If you want to grow,
help others to grow.
If you seek kindness,
offer kindness.
If you thrive to be successful,
help others become successful.
You are ✨RECEIVING ✨ this class free of charge. If you find it valuable and would like to ✨ GIVE FORWARD ✨ to the community, please spread the word about humanplus and/or consider making a donation at www.buymeacoffee.com/humanplus.
Sessions details
When?
Class 1 Doing nothing: 6 October 2021, 7 - 8pm CET
Class 2 How to let go: 13 October 2021, 7 - 8pm CET
Class 3: Be solid like a rock: 20 October 2021, 7 - 8pm CET
Where? Zoom (details will be sent to you ahead of time)
Please make sure you are in a calm, safe and comfortable place where you can relax and focus.
About your teacher Christian Fleck:
A former corporate sales guy and restless sportswear entrepreneur turned into an intuitive coach and mindfulness meditation guide. I'm still quite restless but have learned many things along the way that empowered me to unlock the wisdom within. I've made it my mission to hold space for others to unlock theirs as well. :-)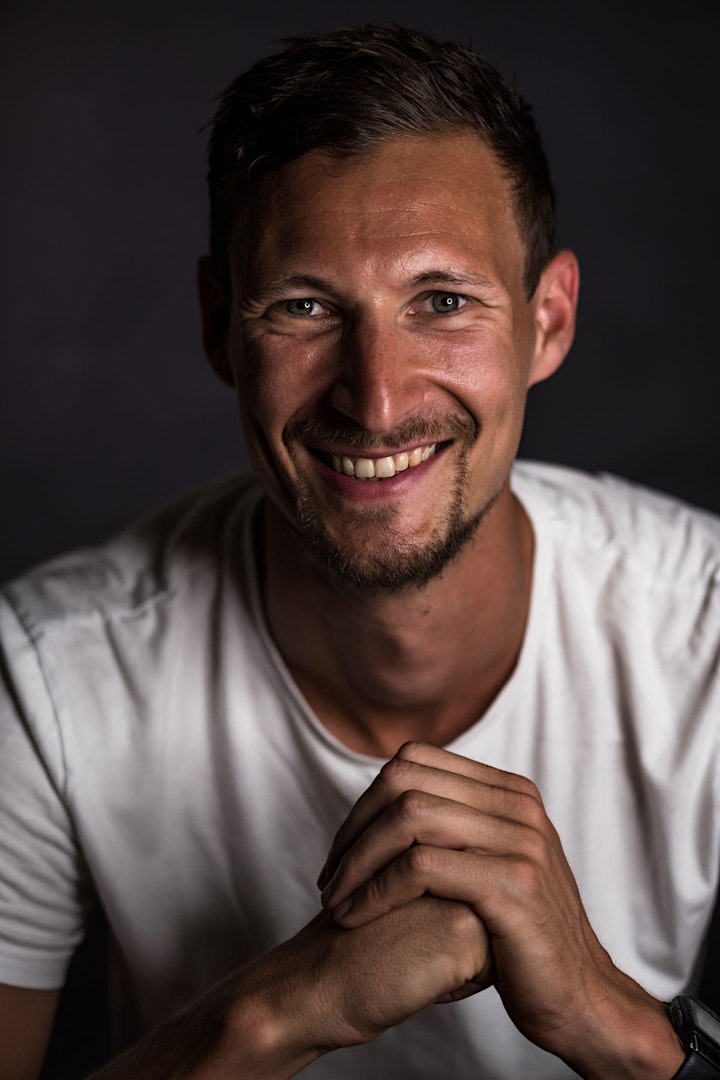 About the organiser humanplus:
This event is hosted by humanplus, a global platform to support the next generation of leaders on their path to pursue authentic success, step into their highest purpose and maximise the impact that they can have on the world and humanity. Through our programmes, partners and community we are co-creating the new paradigm of business with the game-changers of tomorrow. Are you ready? 👉🏽 www.humanplus.me