Description
In this four-class series led by Beej Christie Karpen we'll practice applying mindfulness meditation to Stress Reduction, Communication, Compassion (towards self and others), and Habit Change (thinking and behaving).
Classes will include seated meditation, walking meditation, breathing practices, body scans, internal inquiry, and group support.
Ticketing
You may purchase a ticket for a single class or attend all four classes at a discounted rate of $120. To register for the package choose any date and before checkout you will be given an option to purchase all four classes.
Class Details
Class 1, Saturday 10/28: Stress Reduction for Optimal Living
Introducing the practices. Learn how meditation structurally changes the brain so we become less anxious and reactive; more present and patient.
Class 2, Saturday, 11/4: Compassion for Optimal Living
Practicing self-compassion, working with the inner critic, turning the mind into more of an ally.
Class 3, Saturday 11/11: Communication for Optimal Living
Taking the compassion practices into our relationships (of all sorts), practicing mindful listening and communicating.
Class 4, Sunday, 11/19: Habit Change for Optimal Living
Exploring how habits and addictions are formed, how they get hard-wired in the brain, and how to apply mindfulness practice for lasting change.

Who should sign up?
Anyone who'd like to develop more peaceful ways of living with stress, anxiety, fear, sleeplessness, communication, inner critic, relationships, physical pain, difficult emotions, habits & addictions…In other words, everyone who identifies as Human!
Suitable for beginners as well as seasoned meditators, this is a perfect class for families, couples and singles, as these life-changing practices are known to heal and deepen relationships both with ourselves and others.
We can't eliminate stress in our lives, but we can find more skillful ways of working with it!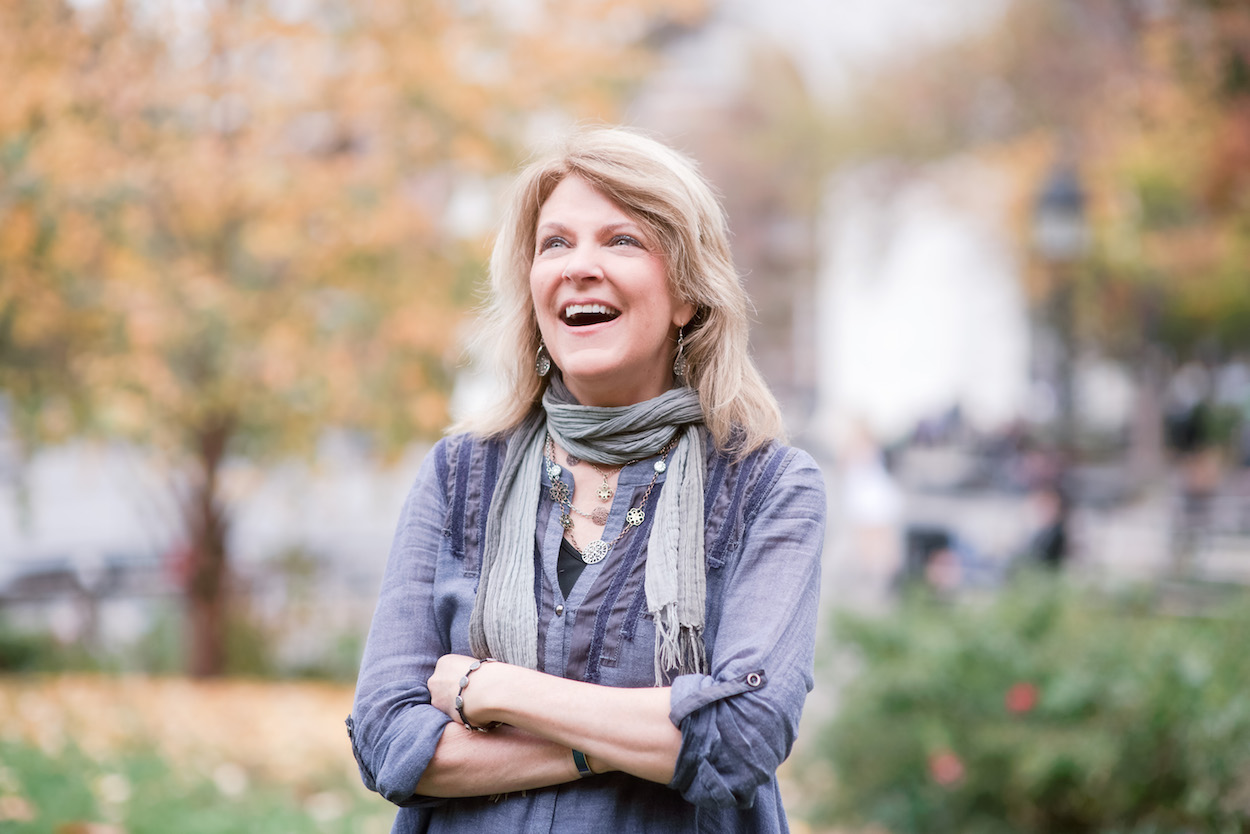 Beej Christie Karpen (Insight Out Coaching) is a Qualified MBSR (Mindfulness-Based Stress Reduction) Teacher, trained at the University of Massachusetts Center For Mindfulness, in the lineage of Jon Kabat-Zinn. She received her Buddhist Meditation Teacher qualifications at The Interdependence Project with Shambhala Shastri Ethan Nichtern, and has studied Zen Buddhism with Teah Strozer, a Soto Zen lineage holder.
Beej is an NYU Certified Coach, and received a Certificate in Harm Reduction Psychotherapy from The New School, with Dr. Andrew Tatarsky and Dr. Jenifer Talley. She trained in Mindful Eating with Judson Brewer, and is currently training as a Somatic Experiencing Practitioner.
A sought-after mindfulness teacher, Beej teaches regular classes at dozens of corporations, as well as NYU and Columbia Law School. She is also the creator and leader of the NYC Women's Moderation Management Group.
In her other life she plays the oboe professionally, on Broadway, Carnegie Hall, etc, and as a singer she made her ascent from the pit to the stage in the Broadway production of "Coram Boy."