Mindfulness In ACTion- Jeff Jones, M.A., L.P.C, L.A.D.C.- Sat, Feb 10
Description
Mindfulness has hit a mass effect in Westem culture and continues to demonstrate effectiveness in addressing issues related to mental health, substance abuse, and trauma across a variety of populations. Like many third wave therapies, Acceptance and Commitrnent therapy incorporates mindfulness-based principles and techniques to enhance acceptance and cognitive flexibility. It also supports a person's ability to experience difficult intemal experiences while maintaining commitrnent to valuable actions consistant with a person's definition of a meaningful life.
This workshop is approved for 3 CEUs for Oklahoma Licensed Professional Counselors, Licensed Marriage and Family Therapists, Licensed Clinical Social Workers, and Licensed Alcohol and Drug Counselors (non-specific)
Objectives:
1. Understand and Explore Mindfulness and Mindfulness-based principles for therapy.
2. Explore Acceptance and Commitment therapy including theoretical orientation and evolution as a third-wave therapy.
3. Explore Acceptance and Commitrnent six core processes and techniques to promote cognitive fiexibility.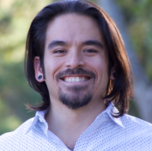 Bio:
Jeffrey Jones grew up in Edmond, OK and completed his undergraduate and graduate degrees from the University of Central Oklahoma. Upon completing his Masters in counseling degree in 2010, Jeffrey completed his intemship and started work in community mental health where he served populations living with severe illness, homelessness, and addiction for the next several years. During this time, Jeffrey completed annual intensive trainings in trauma-informed care, co-occurring treatments, dialectical behavioral therapy, motivational interviewing, and mindfulness-based treatments. While working in community-based settings, Jeffrey also trained his colleagues and coworkers in motivational interviewing and mindfulness-based treatments while also providing mindfulness-based training seminars at two annual conferences. Today, Jeffrey serves the student population at the University of Central Oklahoma as a therapist and continues to develop skills and trainings to enhance his focus on mindfulness-based recovery and looks forward to serving the metro area communities.