Description
Join Poppin and General Assembly for the first installment of our Fostering Growth and Innovation Series.
At the first event, Mindfulness for Personal and Professional Development, learn how to become more focused and creative in 2018.
We're partnering with CULTURE LABx and Kim Nicol to bring you two interactive sessions.
Session One: Kim Nicol, Mindfulness in the Workplace
Learn what mindfulness is, and how to bring it into your workplace! This practical session will give you tools and ideas that you can start using immediately. You'll feel more relaxed, focused, and ready for whatever comes your way. Most importantly, you will learn how to integrate mindfulness with real life, including specific tactics for dealing with interruptions and context switching.
Session Two: Marisol MacGregor, Leadership from the Inside Out
Deepen your understanding of mindfulness and how it translates to Emotional and Leadership Intelligence. This interactive segment will outline the importance of developing creativity vs. reactivity as a leader, and broadening your capacity for empathy through self-awareness and a tendency toward powerful questions.
---
Speakers:
Kim Nicol | Mindfulness Teacher & Executive Coach
Kim Nicol brings mindfulness to leadership and the workplace. Known for her calming presence and holistic approach, she has taught at start-ups, Fortune 500 companies, law firms, and non-profits. Kim is currently a coach and teaching fellow at the Nasdaq Entrepreneurial Center. She is also a public speaking coach with Own The Room, and helps people become more powerful and authentic public speakers. Kim is the author of two acclaimed books on meeting life in a mindful way. Her work has helped thousands of people find more calm, energy, and purpose in work and life. She is a former lawyer.


Marisol MacGregor | People Developemnt, Inside Out Quotient Facilitation & Leadership Coaching and Event Co-Organizer, CULTURE LABx
Marisol MacGregor is a lifelong learner of Inside Out development. She's a transformational Leadership coach and People Development Specialist within emotional intelligence, strengths-based development, and inclusion.
She works with diverse executives and managers at top tech companies and leading-edge startups and has consulted for various companies within emotional intelligence, including Zendesk and Logitech. She's also managed Global Learning & Development Programs within Zendesk, a Fortune 'top-10 tech company to work for', shaping global, companywide manager development, employee engagement, and performance feedback programs. She's currently also the organizer for San Francisco's CultureLabX events.
Prior to finding her sweet spot in People + Culture Development, she spent 7 years focusing on people while in Product Management and Marketing lead roles for forward-thinking global tech companies, including at a face-recognition company acquired by Google.
---
About Our Partners:

Poppin believes that everyone, everywhere deserves to work happy. Designed for the dynamic needs of the modern office, we've created an effortless and affordable one-stop solution for your entire workspace. With beautiful design, transparent pricing, and a team of dedicated experts by your side, we're here to help you create a workspace that excites and inspires.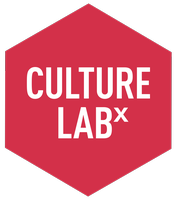 Culture Labx is a platform for founders, designers, and practitioners to experiment with ways of inspiring more enlightened company cultures.
---
By signing up for this event, you consent to receive news, updates and other information from Poppin and CULTURE LABx.
By submitting your email address, you agree to receive updates about news, programs, and special events from General Assembly. Please refer to General Assembly's Terms of Service and Privacy Policy for more information.