Mindfulness for Hustlers

Wednesday, July 13, 2016 from 9:30 AM to 11:30 AM (PDT)
Event Details
Tickets sold out on this page? Click here for more 
Join us for
Mindfulness for Hustlers
Founders deal with anxiety, pressure, depression and intense highs and lows. They struggle with sleep, prioritizing their time, decision-making and burnout, which leads to poor presentations, communication and relationship-building. This all contributes to the top reason startups fail: relationship and people problems.
Let's get real about the challenges facing founders and discuss tools that can help you get an immediate handle on the situation. Mindfulness works, but it's ordinarily hard to find the time or a teacher who knows how to make it accessible to founders. 
This leadership development workshop first debuted at HustleCon last year and the approach is human-centered, practical and based on real-world experiences. Attendees will receive personal guidance and feedback to discover what works for them. 
Topics include:
- How to be present with others for more effective communication
- Techniques to relax your mind and body anytime, anywhere
- Tips to become a more calm and even-keeled leader, no matter what else is going on  
OUR SPEAKER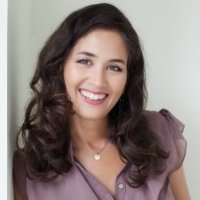 Kim Nicol, Silicon Valley Meditation & Mindfulness Teacher
Kim Nicol is passionate about supporting the health and well-being of humans, and human-centered organizations. She teaches meditation in police stations, boardrooms, and class rooms, and is an author, teacher, and coach. Kim is a former lawyer and willPower Method Teacher Trainer, and has studied massage, InnerYoga, and Reiki. She has a goofy sense of humor, and if you want to know what that means just ask her about the octopus joke.

The Nasdaq Entrepreneurial Center is a San Francisco-based non-profit that provides aspiring and current entrepreneurs with access to quality resources, including mentors, training, and networking.
When & Where

Nasdaq Entrepreneurial Center
505 Howard Street Plaza Level
Plaza Level
San Francisco, CA 94105


Wednesday, July 13, 2016 from 9:30 AM to 11:30 AM (PDT)
Add to my calendar
Organizer
The Nasdaq Entrepreneurial Center is a non-profit that delivers world-class resources and mentoring to enable every entrepreneur across the globe to realize their maximum potential. Based in San Francisco, the Center provides pro-bono education and support across critical topics that empowers entrepreneurs to overcome key business challenges, develop a network of influential peers and mentors, and build a sustainable, successful company.
Interested in learning about more of our programs?  Sign up for the Center Weekly here.