Learn from researchers and practitioners pioneering mindfulness programs in the Philippines, and how they can help communities flourish
About this event
July 13 - 14, 2022
9:00 AM - 1:00 PM
We're bringing together Filipino and foreign topic experts and speakers from the fields of education, research, psychology, healthcare, and mindfulness-based interventions to share their knowledge and insights on how mindfulness programs at the college level can advance Filipino values and human flourishing.
Mindfulness for Compassion and Well-being is the first evidence-based college course that aims to foster Filipino values among our youth and equip them with skills for coping and resilience. The program is developed by FriendlyCare Foundation and the Center for Mindfulness Studies. This course aims to teach essential life skills for navigating an ever-changing world full of stress and suffering.
Even as you were reading this, you may have noticed that your mind wandered off. Where did it go? What's present right now for you? When we are intentionally aware of what's going on in the senses and in the mind in the present moment, with a nonjudgmental attitude, that's mindfulness. And a moment of mindfulness can mean the difference between a failing grade and a passing grade for a student, or it can mean winning a championship, or whether or not a student continues to study or not.
It's something so potent yet so simple, so accessible and at the same time challenging to grasp.
Intrigued? Join us for the conference and learn about how mindfulness can help you, your schools and communities flourish to contribute to a more compassionate Philippines.
At the Mindfulness for Compassion and Well-being conference, you will be able to:
Listen to topic experts from around the globe as they provide a snapshot of the state of mindfulness in the Philippines today in the fields of education, research, psychology, and healthcare.
Be the first to know about the results of the research project "A Mindfulness-Based Program to Advance Compassion and Its Related Virtues in Young Filipino Adults" funded by the Templeton World Charity Foundation
Take part in this groundbreaking discourse surrounding how mindfulness has the potential to influence the future of not just Philippine education, but also healthcare, civil society, and Filipino culture
Find out why administrators urgently believe that mindfulness-based interventions must be taken up by our institutions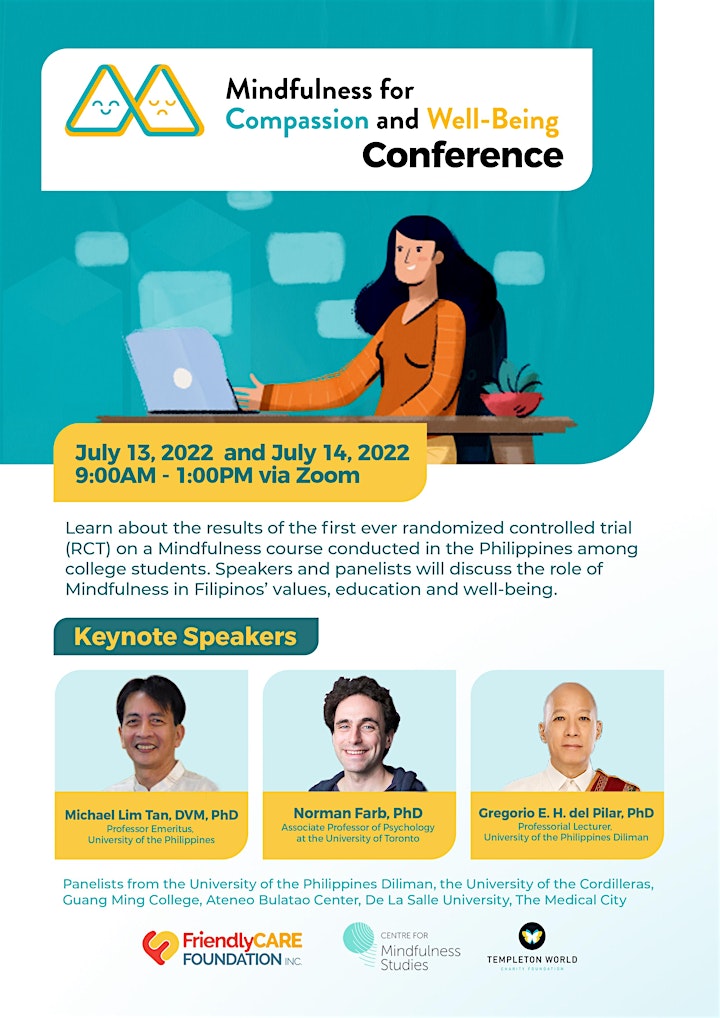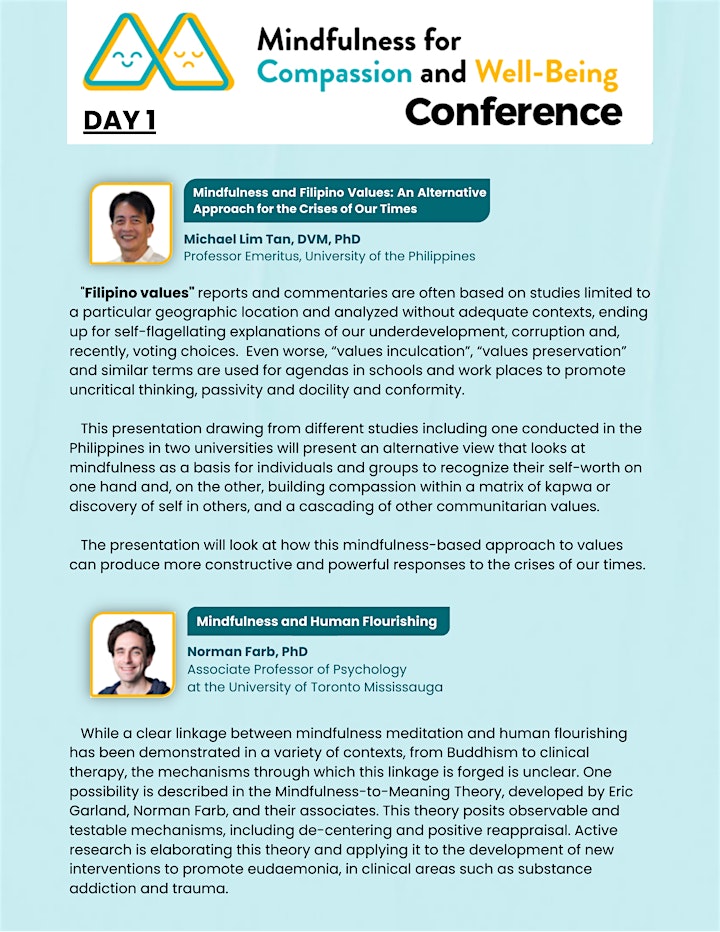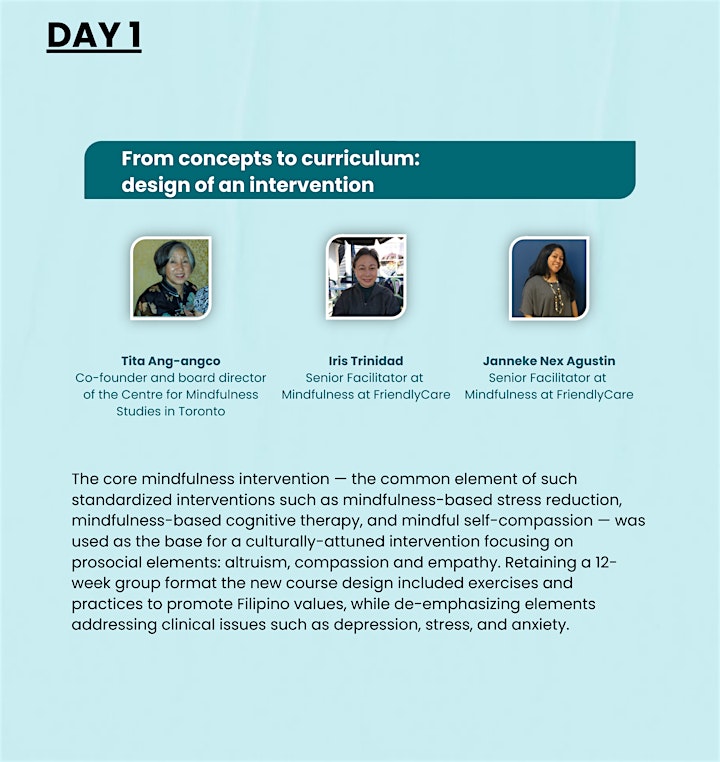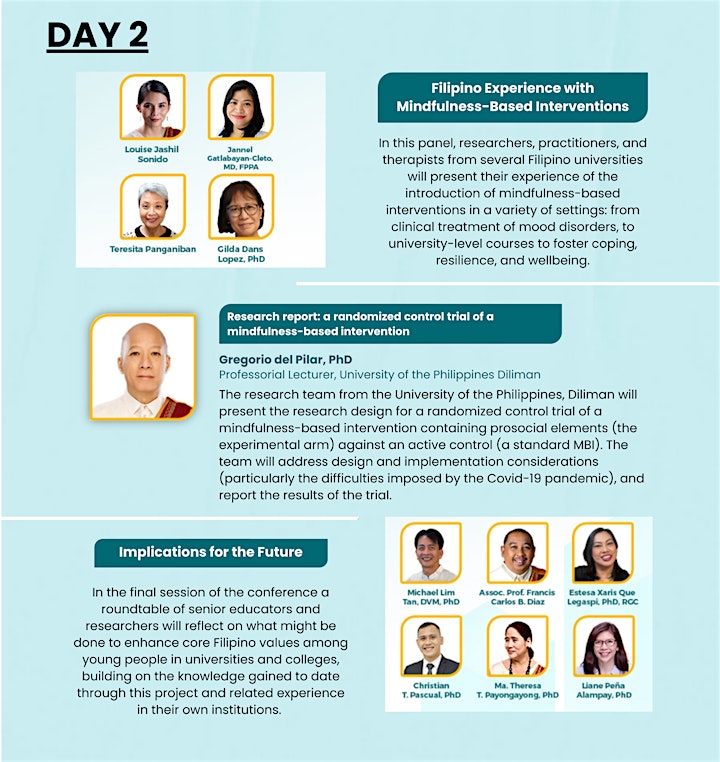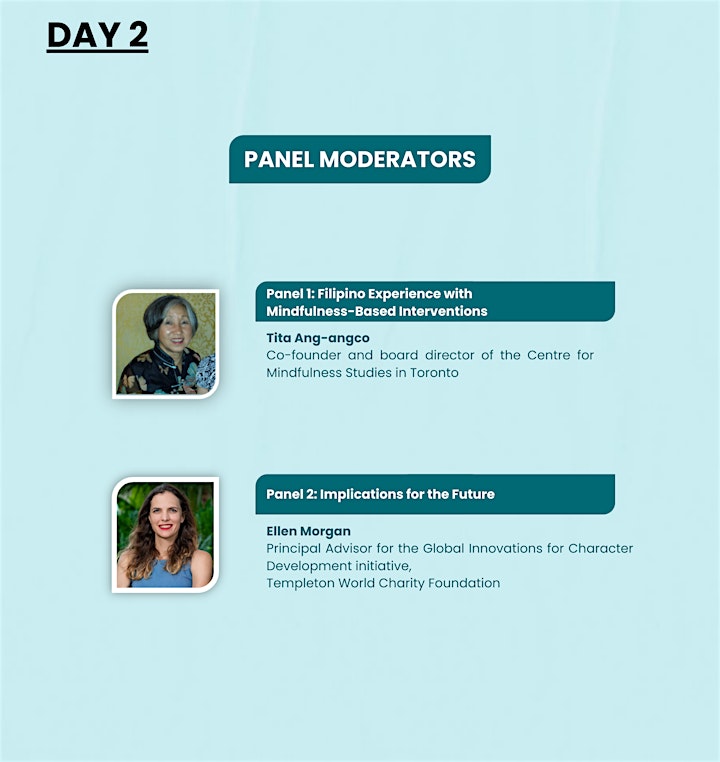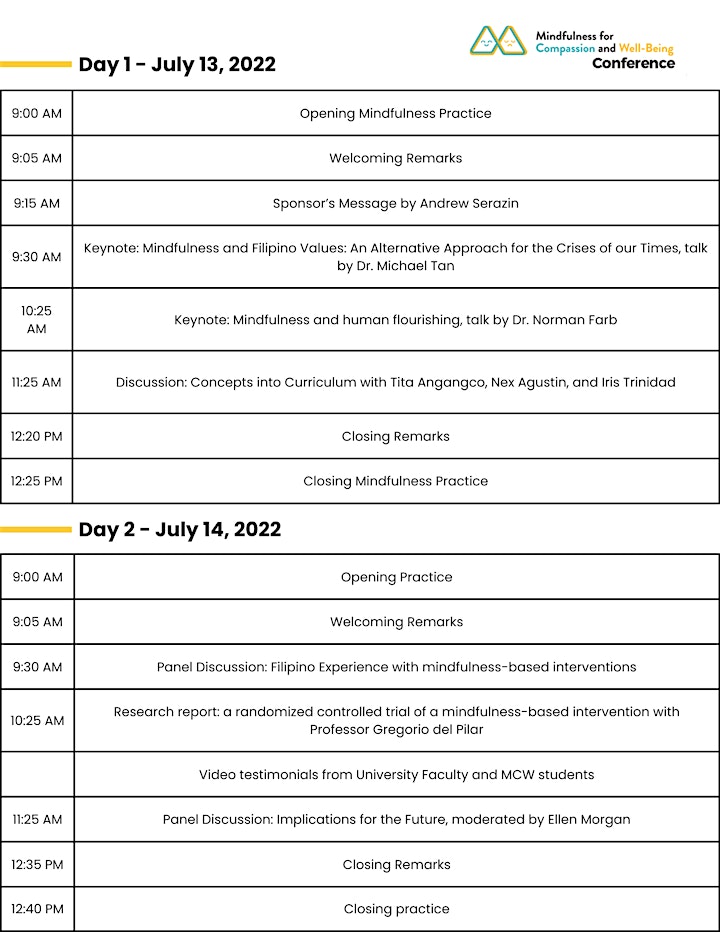 Send your payment via any of these channels below. Send an email to community@friendlycare.org with the subject line "MCW CONFERENCE PAYMENT" with an image of your proof of payment along with your Order Confirmation Number.
Once this is submitted you will be able to access the attendee event page within 24 - 48 hours.
If you are availing of the Senior Citizen or PWD discount, please also attach a photo of your ID.
Bank Name: UB TEMPLETON ACCOUNT
Account Name: FriendlyCare Foundation Inc.
Account Number: 000840020089
Bank Name: METROBANK
Account Name: FriendlyCare Foundation Inc.
Account Number: 320-7-32051358-4
GCASH
Account name: Geneve B.
GCash Number: 0916-267-5449