Mindfulness Based Stress Reduction - Winter 2020
Description
Taught by founder, Augusta Hopkins. Authorized
by Spirit Rock and ordained by Thich Nhat Hanh.
Orientation:
Tuesday January 7th 6:30 - 9pm
off Union Square @ 450 Sutter, San Francisco, CA
Full Course:
8-Tuesdays Janary 21 - March 17 (no class March 3) 6:30 - 9pm
off Union Square @ 450 Sutter, San Francisco, CA
Includes Daylong:
Saturday February 22 10am - 4pm
in Noe Valley @ Clipper & Sanchez, San Francisco, CA
Develop a practice of cultivating presence and self awareness.
Learn to dwell in the present and live life fully.
Benefit from almost 40 years of research that shows MBSR cultivates:
An increased ability to relax
Greater energy and enthusiasm for life
Improved self-esteem
An ability to cope more effectively with stressful situations
Learn many MBSR practices including:
Awareness of the Breath

W

alking, Sitting + Standing

Meditation

Mindful Movement (Qigong & Gentle Stretching)

Eating Meditation

à la

Thich Nhat Hanh

Body Scan by

Jon Kabat -Zinn

New Ways of Thinking and Responding to Stressful Situations
Enroll in the course to develop a practice of cultivating awareness to become more fully yourself and dwell in the present so you can live life fully.
Explore breath and body awareness and learn new ways of looking at any given situation.
You'll be in good hands with the teacher. Augusta Hopkins has been cultivating mind-body awareness most of her life and teaching MBSR professionally for 8 years.
Augusta's extensive practice of mindfulness meditation deepened through a soul searching journey in Asia & Europe. When she returned to San Francisco in 2006 she began facilitating mindfulness gatherings.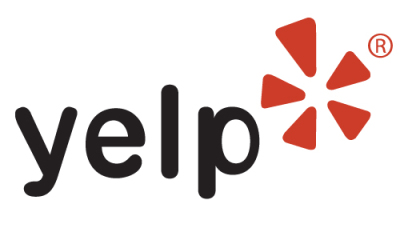 "Augusta is an outstanding facilitator and communicator. She presented the material with skill and clarity." ~Jules
"Augusta practices what she preaches and is a great facilitator. She is a great listener, and non judgmental." ~Sharon
"This course benefited both my professional and personal life. " ~Will
"I would recommend Augusta's course to anyone. " ~Deeva
Wear loose fitting comfortable clothing in which you can breathe deeply with ease (yoga pants or sweat pants are great, layers are good)
The course fee includes 30 hours of instruction and 10 downloadable mp3 files with more than 5 hours of guided meditation.
Mindfulness Based Stress Reduction (MBSR) was first offered by Jon Kabat-Zinn, PhD in 1979 at the University of Massachusetts. It is now offered at more than 600 institutions worldwide. The practice is founded in meditation and a growing understanding that awareness brings relief.