Mindfulness Based Stress Reduction (MBSR) live online 8 week course
Sales Have Ended
Ticket sales have ended
Thanks for registration! We will be in touch with you shortly.
Sales Have Ended
Ticket sales have ended
Thanks for registration! We will be in touch with you shortly.
This online MBSR 8-week program connects participants from around the world and offers a unique and enriching mindfulness experience.
About this Event
We want to contribute to the overall wellbeing by waiving our regular fee of 700 USD and provide this course on a sliding scale. Pay what you can.
Schedule
The course will be conducted In English on the Zoom platform.
Weekly classes Thursdays, January 21-March 11
All day: February 27
class time
United States(EDT): 12:30-3:00 (GMT-5)
Europe: 6:30pm-9:00 pm (GMT+1)
UK 5:30 -8:00 pm
please check the time converter link for your local time.
https://www.thetimezoneconverter.com/
Enrollment is limited. Early registration is recommended.
Technology Requirements
To ensure the best possible experience for all participants, the program relies on video conferencing which has minimum requirements to work properly. That includes having a computer with speakers, microphone, and video capabilities, and a high-speed internet connection.
For the best learning experience:
Laptop or PC is preferable
Review the system requirements for the Zoom online meeting platform
Watch a video tutorial about using Zoom
Try out a test meeting
Test your audio and video in the meeting
A quiet space
Why take this Course?
Many of us are feeling overwhelmed by a tsunami of anxiety, fear and uncertainty. Mindfulness brings awareness to what is unfolding moment to moment and offers us a path toward resilience, healing and greater wellbeing.
Mindfulness-Based Stress Reduction (MBSR) was developed by Jon Kabat-Zinn more than 40 years ago. MBSR is an evidence based program which has been at the center of research for many years. It has been shown to enhance resilience and reduce stress related effects for many people around the world.
We are two MBSR teachers from the United States and Slovenia, collaborating internationally to offer MBSR online live to the global community. We hope to offer valuable opportunities for participants from around the world to cultivate mindfulness together.
We welcome participants from all walks of life and all countries.
In this chaotic and uncertain time, with many facing financial hardships, we want to contribute to the overall wellbeing by waiving our regular fee of 700 USD and providing this offering on a sliding scale.Pay what you can.
Website
About us
We are two MBSR teachers trained at the Center for Mindfulness at the University of Massachusetts Medical School and at the Mindfulness Center, Brown University's School of Public Health. We had the privilege of training directly with Florence Meleo-Meyer, Lynn Koerbel, Saki Santorelli and Judson Brewer, among others.
As we live through this pandemic, we realize how interconnected we really are. We are also acutely aware of how dependent we are on each other for our well being and survival.
While we are from different social and cultural backgrounds, through our mindfulness practice, we understand our common humanity and experience. We also discovered that it is possible to deeply connect with and support one another virtually despite our geographical separation.
In forming a collaborative to bring together our varied experience and differing cultural insights we believe we can offer participants a unique learning experience and the opportunity to participate in and benefit from this global community.
Erica Posniak, New York, United States
Eva Jeretin, Ljubljana, Slovenia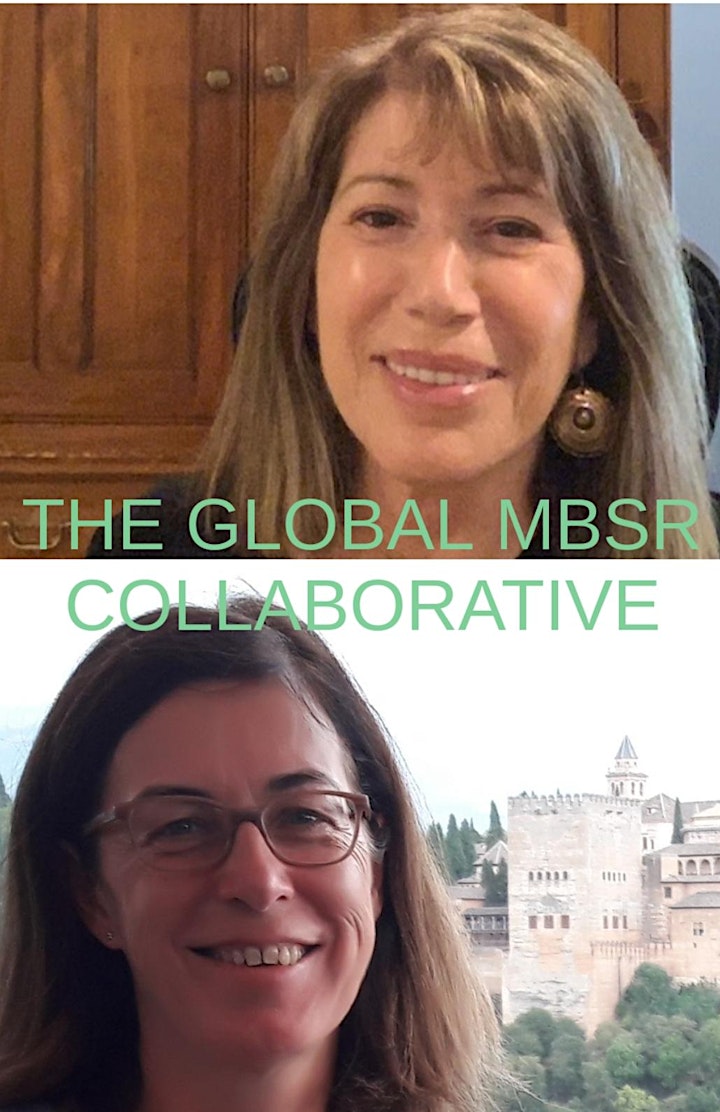 What is mindfulness?
"Mindfulness means paying attention in a particular way; on purpose, in the present moment, and non- judgmentally."
-Jon Kabat Zinn
What is MBSR?
Jon Kabat-Zinn founded the MBSR program at the University of Massachusetts Medical Center in 1979.
It has been time tested over these many years. Extensive scientific research has found that the practice of the MBSR method is associated with reducing physical and psychological suffering, strengthening resilience and fostering greater wellbeing and health.
The benefits include:
Stress reduction
Improved self care
Better able to manage anxiety and depression
Dealing with negative habits and thinking
Improvement in symptoms of burnout
Learning how to approach difficult and unwanted thoughts and feelings from a different perspective
Learning how to be present and appreciate the simple pleasures of everyday life, connect with yourself, and the experience of being alive
MBSR training teaches us how to wake up and become aware of ourselves. It is through this awareness that we can learn to temper our reactions to stressful events and change our experience.
The participants are systematically trained in formal and informal mindfulness meditation practices and presence in life through:
Guided instruction in mindfulness meditation practices
Gentle mindful movement
Group dialogue
Lessons in applying mindfulness to everyday life
Online resource materials and video conferencing.
You must be willing to make a strong commitment to attend all classes and to practice daily home assignments for eight weeks.