Mindfulness-Based Stress Reduction (MBSR) Foundations Course (Winter 2013)

Monday, February 18, 2013 at 6:30 PM

-

Monday, April 8, 2013 at 9:00 PM (EST)
Event Details
"it's not a class you take to learn about something,
         It's a course you LIVE to change your way of being."
Mindfulness-Based Stress Reduction (MBSR) Foundations
An 8-week course for empowerment, community-building and fundraising
for the Essential Experience Community & Friends
MBSR offers a variety of mindfulness-based practices that help us meet the daily and extraordinary challenges of life with grace, acceptance, confidence and compassion.




MBSR helps us establish supportive practices we can use in daily life - long after the course has ended.
Thousands of clinical studies now demonstrate the effectiveness of participation in MBSR or mindfulness meditation in reducing symptoms of stress related to daily life, anxiety, depression, and may other challenges.
The course offers you the opportunity to build a sustainable sense of:
well-being,

self-efficacy, and

compassion.
You will learn to:
experience the moment with gratitude

recognize the symptoms of stress and address them before they become worse

reduce the physical effects of stress on the body

identify unhelpful/unhealthy ways of thinking and acting, and replace them with more effective ways to "deal with life"

notice emotional reactions and respond mindfully

communicate mindfully with yourself and others

increase your experience of compassion for yourself and others
Meditation instruction, guided practice, paired and small group discussions will foster awareness and community. Audio recordings will support your home practice.
To make the course most effective, participants are encouraged to attend each session and to practice 20-30 minutes a day throughout the 8-week program. You will likely be amazed at how much your experience of life will change making a commitment to "being" (rather than "doing") in your life, once a day for even 5 minutes.
Participation with a partner or friend is encouraged for the benefit of peer-support.
---
Dates, Time, Location, Fees, Fundraising!
8 2.5-hour class sessions, plus one 7-hour day of practice

Mondays, February 18 - April 8, 6:30 – 9:00 p.m.

PLUS Saturday, April 6, 2012. 9:00 a.m. – 4:00 p.m.

Fee: This course, taught at other Philadelphia institutions ranges in price from $495 and up. 

Suggested Fee (Recommended rate; sliding scale based on need): 

$280 (Paid in full by February 3, 2013)

$300 (February 4 and thereafter, paid in full or part)

Payments can be made by check, money order, or credit/debit card.

Payment plans are available.
---
Registration Steps

(You will be guided from one step to the next.)

Step 1: RSVP through Eventbrite by clicking "register" above.

Step 2: Make a deposit or payment (instructions will be in the RSVP confirmation)

Step 3: Complete & submit an Intake form by the first class.

Step 4: Review orientation information before the first class.
---
Frequently Asked Questions

Do I have to attend every session?  No, though it is recommended to get the most out of the program.
My mind is too busy to meditate. Will this work for me? Yes, this is about paying attention to what is with acceptance and curiosity. This tends to calm the mind and produces many benefits. This is not about making the mind or thoughts "do" anything or change.

Do I have to practice every day? Daily practice is encouraged and will produce the most benefit out of the course. Even one or five minutes a day will help maintain consistency.

Do I have to sit on a cushion cross-legged and meditate? No, this is about ways you can incorporate the techniques into daily life so several kinds of meditation are offered.
Will we go til 9:30 pm? Not necessarily, but allow that possibility.
Can I eat or drink during class? Feel free to bring a simple beverage like water or a snack to have during a break.

Other Questions?

Contact Bob Pileggi at bob@bobpileggi.info or 646.246.5404.
---
TESTIMONIALS FOR MINDFULNESS & MBSR
Fall 2012 participants said:
"This was a great introduction to mindfulness practices."
"This is a rich, well-structured introduction to the practice of mindfulness meditation. It supports a growing non-judgmental acceptance. Bob serves as a reliable and inspiring guide."
"The course was helpful – I try to take one moment at a time…to be present and find more joy in each activity…"
"Taking the Mindful Meditation course has helped me feel much more grounded and calm in my moment to moment experience of life.
There is more of an internal pause, before responding to life's situations.
Even when I do get thrown, I'm able to re-coup more quickly."
---
About the Facilitator
Bob Pileggi has more than 10 years of experience practicing and teaching meditation and yoga, having facilitated numerous classes, workshops and residential retreats.

Bob is committed to the fostering of empowerment, compassion, relationship, community, and collaboration.

Bob has been trained by the Mindfulness Institute at Jefferson University's Center for Integrative Medicine through it's MBSR Foundations Course, Teaching Practicum, and Internship (co-teaching a Foundations course).

Bob receives clinical supervision while teaching MBSR.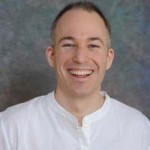 Bob Pileggi loves facilitating connection through presence practices – so that we can feel more fully alive, empowered to express ourselves, and connect authentically with others. Bob is a teacher, inspirational speaker, certified yoga instructor, mindfulness practitioner and instructor, internationally certified breath-work practitioner, licensed bodyworker, and ordained Interfaith minister. Bob works with individuals, couples, families, organizations and workplaces. www.bobpileggi.info
[Feel free to forward this announcement to family, friends, co-workers and clients.]
Have questions about Mindfulness-Based Stress Reduction (MBSR) Foundations Course (Winter 2013)?
Contact Bob Pileggi
When & Where

724-A Wolcott Drive

Philadelphia, PA 19118


Monday, February 18, 2013 at 6:30 PM

-

Monday, April 8, 2013 at 9:00 PM (EST)
Add to my calendar
Organizer
Empowering Presence:
Community for Awakening Self Expression & Connection

Open the Body. Focus the Mind. Allow the Heart.
Inspiration & Facilitation for Experiencing Life, Self-Expression, Connection & Mindful Collaboration