Description
MINDFULNESS & MBSR PROGRAMME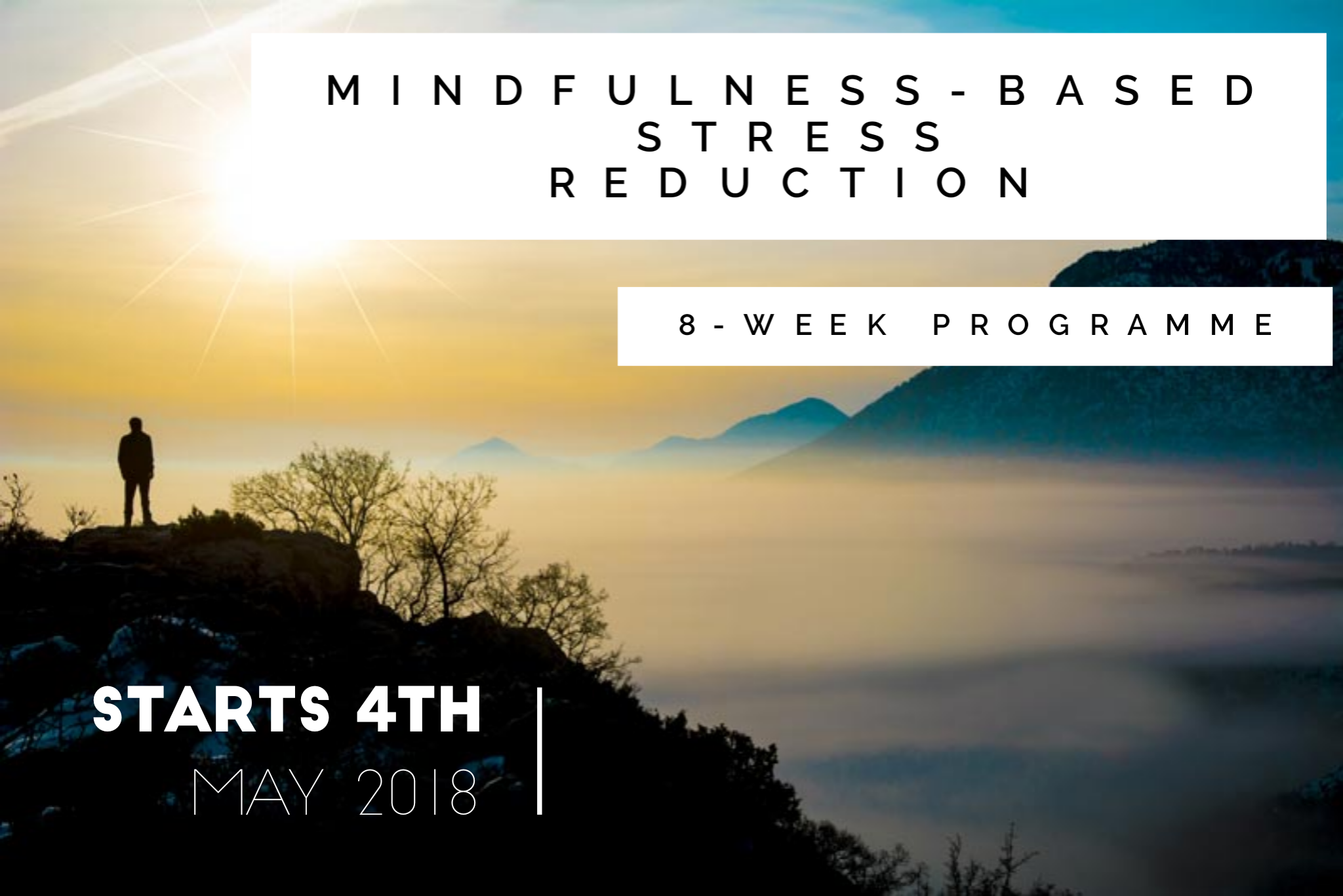 Mindfulness is being aware of the present moment and acknowledging current feelings and thoughts without being judgemental. Contrary to letting your life pass you by, mindfulness involves being in the moment and having a heightened sense of awareness of the world around you.
Mindfulness-Based Stress Reduction (MBSR) is an 8-week introduction to mindfulness through guided meditation, group dialogue, and home practice.
The programme focuses on the use of mindfulness for managing everyday stressors related to everyday work, health, relationship, and other concerns. Over the course of eight weeks, you'll learn to be more present and to be more aware of automatic reactions and communication patterns that cause stress.
Developed by Dr. Jon Kabat-Zinn at the University of Massachusetts Medical Center in the 1970s with more than 30 years of research supports, MBSR has been shown to dramatically decrease stress and improve well being for individuals.
UPCOMING INTAKE : 4th MAY 2018
Fridays | 7.00pm – 9.00pm
May 2018 | 4, 11, 18, 25
June 2018 | 1, 8, 22, 29 (DOM 9 June)

*To fully benefit from the programme, please make sure you can attend all classes
ORIENTATION :
Thursday 12th April 2018 | 7.30pm – 8.30pm
Saturday 14th April 2018 | 5pm - 6pm

Venue for orientation: 100 Turf Club Road (Horse City) #01-02B
Singapore 287992 *This address is only for the orientation, normal classes will be at COMO Shambhala
*select one session. required by all participants before the start of the programme
Register at : https://form.jotform.me/TheOpenCentre/mbsrprogramme18orientationreg
DAY OF MINDFULNESS (DOM) : 9th June 2018, Saturday (10.00am – 4.00pm), Venue for DOM: TBA
VENUE : COMO Shambhala Urban Escape Singapore, 402 Orchard Road #06-01/02, Delfi Orchard, 238876
TEACHER : Dawn M.C Sim
More information: http://theopencentre.com.sg/mbsr-mindfulness-based-stress-reduction/
For queries, call us at 6463 0291 or drop an email to info@theopencentre.com.sg