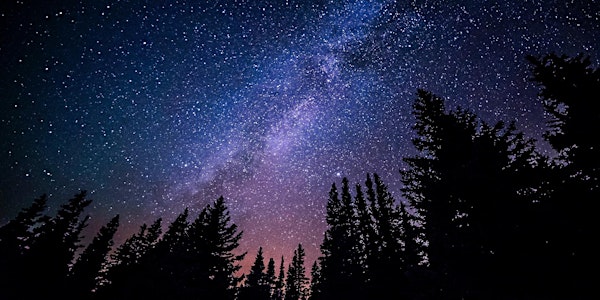 Mindfulness-Based Addiction Recovery (MBAR)
Refund Policy
Contact the organizer to request a refund.
Description
Mindfulness Based Addiction Recovery (MBAR): A Mindfulness Approach For Working With Addictions
Mindfulness Based Addiction Recovery MBAR is a secular mindfulness-based approach to promoting recovery from addiction and understanding relapse. Originally called mindfulness-based relapse prevention (MBRP), we decided to focus on building Recovery Capital, which is internal and external resources that can promote harm reduction, abstinence and sobriety of mind. The course was developed by Dr. Paramabandhu Groves in collaboration with Dr Valerie Mason-John M.A. (hon. doc.)
MBAR is a secular Mindfulness Course for anyone who has behaviour that is substance related or not, that brings temporary pleasure or relief. Or where one craves, acts out of the craving, and is unable to stop despite negative consequences. This course is also for professionals working in the field of addiction, and who would like to understand addiction through the Mindfulness lens, and may want to go onto do MBAR, the train the trainer course that is delivered internationally
Every day starting from January 20, there will be either a pre-recorded session, a meditation, and suggested exercises to do at home. Vimalasara will conduct two Zoom call webinars. These will be on Saturday Feb 1st and Saturday 15th at 10 am Pacific Time (6 pm GMT).
There will also be a Facebook Group where you can interact with each other ask questions and Valerie Mason-John, aka Vimalasara, will do her best to answer.
Course benefits
Pre-recorded sessions that you can download and keep

Guided Meditations that you can download and keep

Practise sheets to help explore pleasant and unpleasant events

Learn to distinguish between thoughts and facts

Learn to distinguish between thoughts and feelings

Understand the vicious cycle of addiction

Understand early warning signs in the body

How to work with relapse

Become more aware of the body, thoughts and feelings
Course format
Signing up for this event gives you access to:
Daily emails with pre recorded sessions, meditations, practise suggestions, coaching and inspiration

Access to four guided meditations

Access to over 12 pre-recorded sessions on aspects of addiction and recovery

Support, encouragement, and personal instruction in our welcoming and friendly online community

This event is for those who are at any stage of their recovery, or for professionals in the field wanting to understand how to begin to incorporate mindfulness into their work practise

Class Zoom call, at a time to be determined.
About the instructor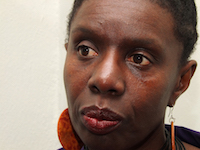 The course will be delivered by Valerie Mason-John (hon. doc.), an award winning author of 8 books, including Eight Step Recovery – Using the Buddha's Teaching to Overcome Addiction and Detox Your Heart – Meditations on Emotional Trauma. She is one of the leading African-descent voices on mindfulness and addiction.
She is also the Chair of Vancouver Buddhist Centre and has pioneered Recovery Mondays in the city of Vancouver, and across the USA and UK. She regularly leads retreats for the twelve step community and other recovery communities in Canada. She has been in recovery from bulimia, anorexia nervosa, and recreational substances for many years and has lived a clean and sober life since 2002. She recovered by using meditation and diligently worked a mindfulness recovery programme. She is also a regular blogger for Wildmind.
Endorsements
"Vimalasara Mason-John is one of the most profound teachers of our time. She leads her studies with love, compassion and lived experience. Her teachings will change the way you see and treat yourself and other living beings." ~Addictions worker and in recovery
Was lucky enough to attend The MBAR course with Vimalasara. An empowering experience on many levels. Chance to get to grips with theory personal practice. Essential tools for those recovering from or working with addiction. Also for those of us working in the field at risk of burnout a chance to reframe our experience and find an anchor to help others from. ~Dr Neil Stephenson, a medical doctor running an addiction clinic in Norway.
"This fascinating course led by Vimalasara gave us a great insight, on both a practical and theoretical level, of the various ways in which mindfulness techniques can be used to help others recover from addiction – and more importantly stay in recovery. I would highly recommend it to any professional working in the healthcare or substance misuse field." ~Liam Watson (MSc, BSc (Hons), PGDip), Director, Drugstraining.com
Scholarships are available
A limited number of scholarships are available for those who would like to participate but are unable to make a full donation. If you would like to take advantage of one of these reduced cost scholarships, please use the sidebar link to contact the event organizer.