An inspiring introduction to the mindfulness-based emotional intelligence program developed at Google and backed by the latest neuroscience.
About this event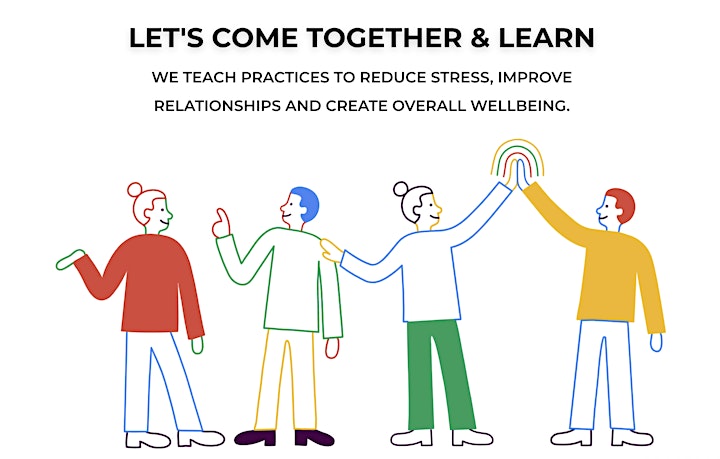 Learn introductory tools to:
Reduce stress and experience greater overall well-being
Develop the resilience needed to sustain high performance
Improve communication, collaboration and team performance
Experience Search Inside Yourself (SIY)
Come and experience an hour-long introduction to the Search Inside Yourself Program started at Google. It is an interactive experience and provides you with hands on tools and experiences to help you get a taste of the full 6-session experience.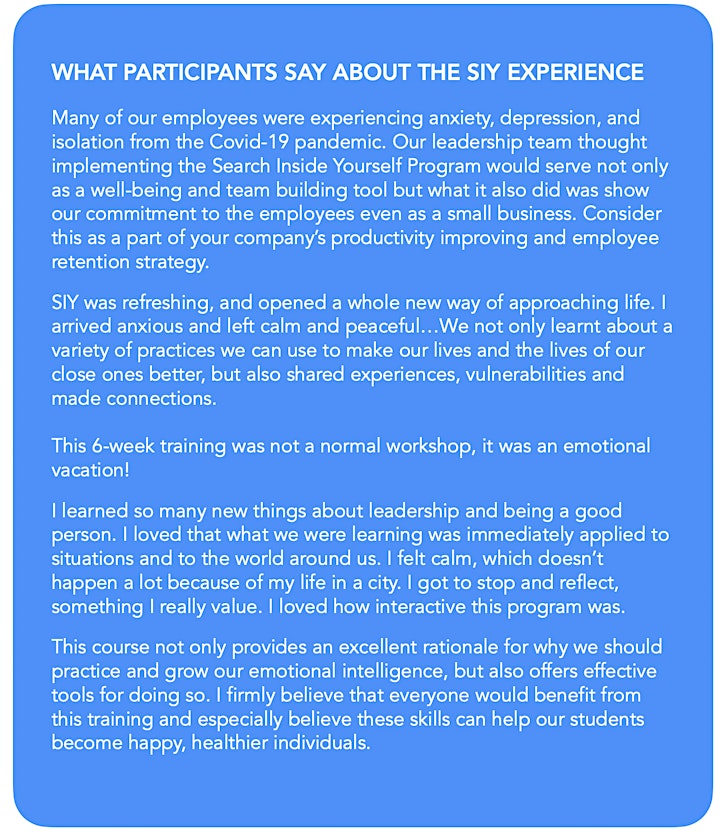 Search Inside Yourself Certified Teachers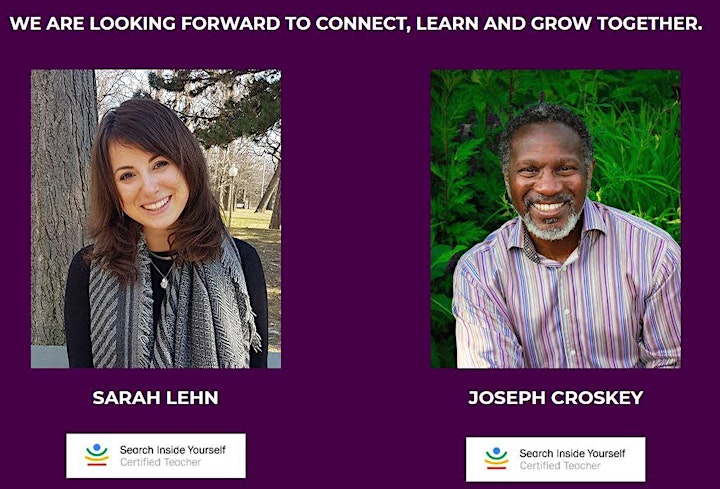 Join us with someone you know for our next Mindfulness and Resilience during COVID Times session!
This past year has been challenging on so many levels. Let's make the best use of this situation by investing in ourselves. If you would like to learn more, join us for this free session! Tap into the power of mindfulness NOW.
We are excited to connect, learn and grow together.