Mindfulness and Introspection Mediation with Venerable Pannasiri
About this event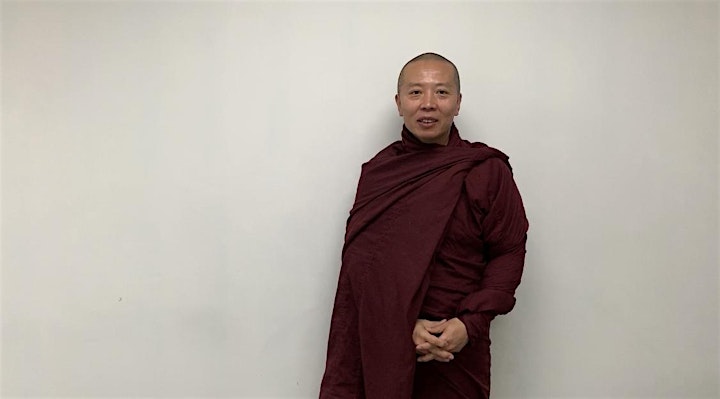 All you who would protect your minds,
Maintain your mindfulness and introspection;
Guard them both, at cost of life and limb,
I join my hands, beseeching you.
---- The Way of the Bodhisattva
This Mindfulness and Introspection Meditation class is designed by Venerable Pannasiri. It is aimed to guide those of us who are busy chasing dreams in the big apple, to redirect our attention to the nature of ourselves, to clear affliction and delusion, and to eventually get in touch with the purest wisdom we are endowed with.
Class Timetable
2:00 pm - 3:00 pm Book Study - In the Buddha's Words: An Anthology of Discourses from the Pali Canon
3:00 pm - 3:10 pm Break
3:10 pm - 3:40 pm Walking Meditation
3:40 pm - 3:45 pm Break
3:45 pm - 4:30 pm Sitting Meditation
4:30 pm - 5:00 pm Open Discussion
Class is free to everyone (donation appreciated )
Venerable Pannasiri studied at Chanmyay Myaing Meditation Center and was ordained by Mahathero Chanmyay Sayadaw. During Venerable Pannasiri's study in Myanmar, He studied intensively with Mahathero Chanmyay, Thero Sayadaw, Mahathero Sobita, and Sayādaw U Nyanaramsi.
Today, Venerable Pannasiri teaches mindfulness and introspection meditation to practitioners from all over the world. Venerable Pannasiri is meticulous in his thinking, and is experienced at identifying meditators' problems, solving them in a timely and effective manner. His teaching style is lively, cordial and gentle. He is good at describing the profound Dharma with appropriate similes. On this special occasion, with all compassion, may you come to join us to share the Dharma joy.
Please reach out to info@mahayana.us if you have any questions.