One-hour, 8-week Fireside Chat series. Suzanne Jewell hosts with very special guests each week for a chat. With a short mindful practice.
About this event
To breathe is nearly a radical act today.
Imagine a world where we come together as a community to practice staying mindfully present, as well as explore what's hard to experience in our times. We envision what it means to hold the high watch together, mindfully turning toward our highest selves, rather than polarizing toward separation due to fear or hurt.
We collectively believe that waking up is hard to do, yet what is necessary now. Gather & Study with us for the #MindfulHighWatch2020
In today's stormy seas, we offer a 2-part series that includes two distinct mindfulness experiences, one is a Time to Gather and another is a Time to Study. Both are part of the ancient practice of growing loving awareness as a way of life.
The Time to Gather experience is a one-hour, 8-week Fireside Chat series. Suzanne Jewell hosts with very special guests each week for a chat. We also commit to a short mindfulness practice to calm your frayed nerves. Come to one, some or all. Hear from thought leaders, civic activists, and real people who realize that as we wake up, we must take action.
Time to Gather
This weekly Thursday one hour talk show and mindfulness practice time invites you into our circle. We will gather for 8 weeks straight LIVE on Zoom 60 minutes, starting October 8th through December 3rd, from 7pm - 8pm.
Special guests each week will "Sit With The Jewell", from leaders in the mindfulness space to social justice, local philanthropy and social impact initiatives making bold moves to keep on keeping on in the midst of today's times.
Learn how others are mindfully gaining awareness as well as taking action to be heartfully engaged across issues like racial justice, climate change, youth, wellbeing and voting.

Want to actually learn the ancient, modern practice of mindfulness? Then the 2nd portion of the #MIndful High Watch experience is for you. A Time to Study and train in The Mindful Way of Being Human 101 offers you a robust way to make this part of your day.

Collaborative co-creation between The Mindful Entrepreneur & Awareness Into Action
Radio host and start-up coach Suzanne Jewell, a.k.a., The Mindful Entrepreneur, has collaborated with the Miami social impact organization Awareness Into Action to bring you this powerful two-part experience of #MindfulHighWatch2020.
The Mindful Entrepreneur & Awareness Into Action are committed to supporting the emotional wellbeing of aware action takers in today's world. We seek to provide tools to support how we wake up and pay attention to what matters most now.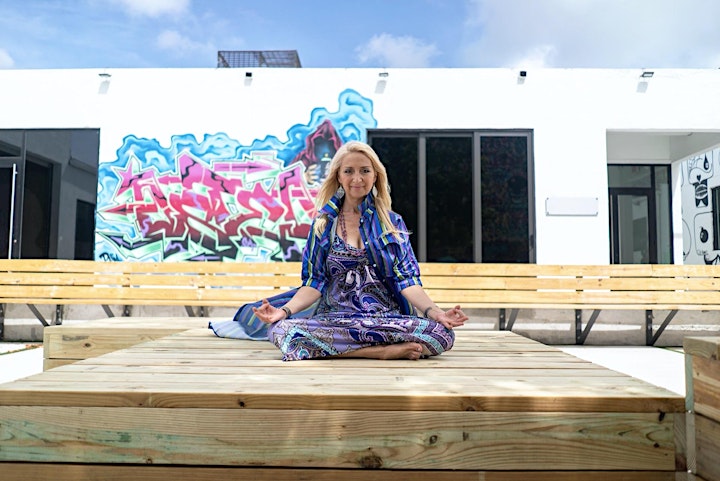 Meet Suzanne Jewell, The Mindful Entrepreneur
Suzanne Jewell, CEO of The Mindful Entrepreneur is former global TV executive turned mindfulness teacher because the practice saved her life. Through awareness during a 3-day migraine, she sensed something wasn't "right" in her bodily experience, heading to the ER, where a small, 2mm unruptured aneurysm was detected. Grateful, she lives by the mantra, #WokeUpAboveGround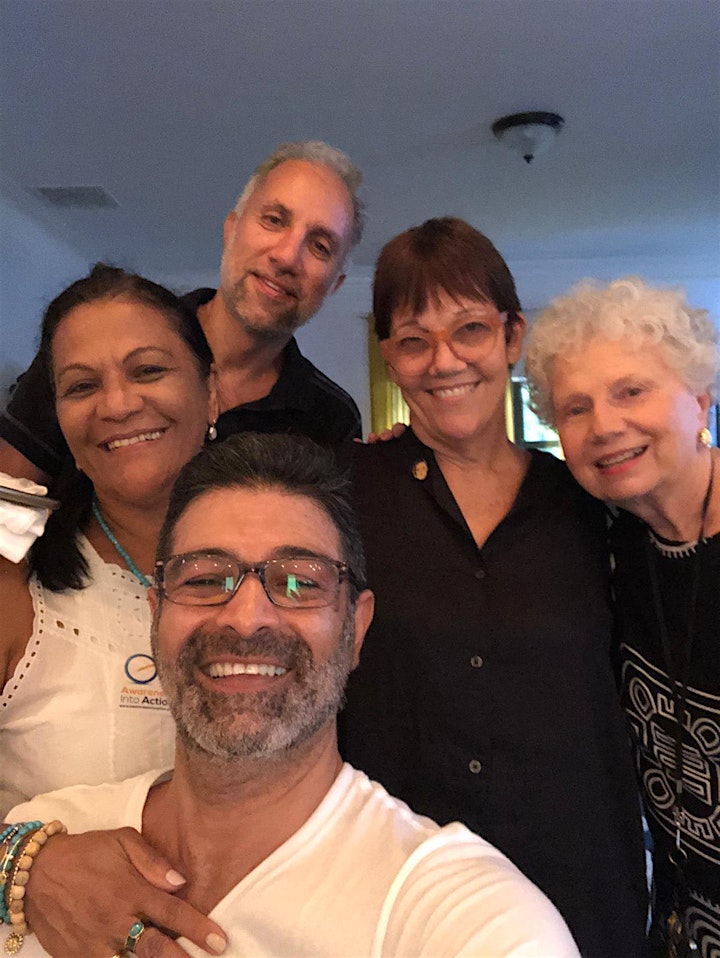 Meet Awareness Into Action
Awareness Into Action is a Miami-based 501 (c)3 social impact organization whose vision it is to bring "awareness into action". Their values are Awareness, Truth, Growth, Healing, Love, Service and Kindness, which they engage through their mission, "we are an inspired, kind and loving community promoting growth and social change for the good of all"
We believe that mindful awareness leads to authentic action. If you're searching for inspiration, connection, and the opportunity to proactively engage in your community, consider being part of one of our programs or initiatives. We're creating a safe space to learn how to embody kindness through service. Join us as we move towards a kinder, more responsible world.
Suggested Donation to Support the Series of $10. No one turned away for lack of funds.