Description
We are excited to announce our first Mindful Writing Retreat, which will be held at The Noddfa Centre in North Wales on 13th-15th April. This two-day retreat will offer a chance to step out of your everyday routine and engage more deeply with mindfulness, meditation, creativity and the natural world.
Noddfa is a non-denominational retreat centre which hosts a range of events, retreats and conferences. It is located on the North Wales coast in a village called Penmaenmawr, which sits in the foothills of the wonderful Snowdonia National Park and Snowdon itself.
Noddfa is a Welsh word meaning refuge, a place of welcome and peace, a place where you can regain energy. We hope you will experience this in the comfort of the house and the beauty of the surrounding hills and the nearby beach.
We will be staying in the self-catering accommodation next to the main building. We will be supplying vegetarian food and drink for the group, and cooking communally, to be arranged when we get there. Please let us know of any dietary needs in advance, and feel free to bring along any dishes of your own, but no obligation.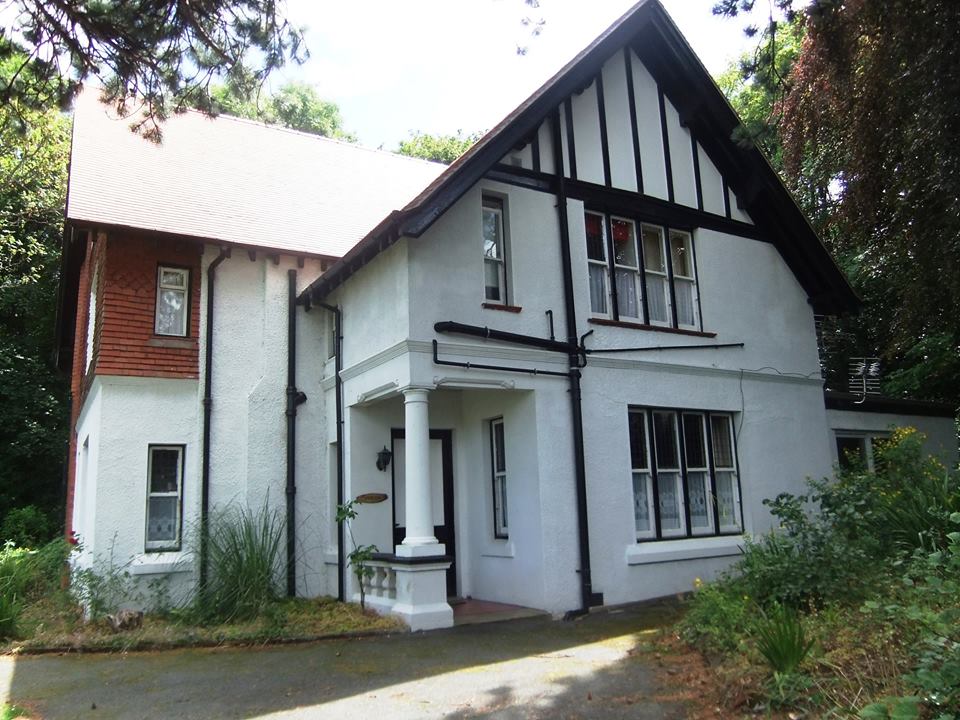 During the retreat we will use the surrounding landscape and grounds to inspire our writing. The centre itself is set in attractive wooded grounds incorporating labyrinths and waterfalls, in which you are free to 'chill out' at any time. There is also a stone circle in the vicinity.
The retreat will be facillitated by Tom George, a writer and musician with a special interest in wellbeing and mental health, and Dennis Richards, a teacher, therapist and poet.
Comments from attendees at recent Mindful Arts events:

"I really enjoyed this and found it has re-inspired my passion for writing. Thank you so much Tom"

"Very inspirational workshop, really got me thinking. Would definately attend other workshops"

"Really enjoyed it. Liked meeting new people and interacting"
There are a maximum of ten places on this retreat. Activities over the two-night stay may vary according to weather, but we aim to include the following:

Friday:
Arrivals and settling in from 1pm to late afternoon. Programme begins at 3pm.
Meditation
writing exercises
Evening meal
Reading aloud: Sharing inspirational pieces of writing - you are most welcome to bring some favourite texts to share and discuss with the group.
Wordplay & games
Saturday:
Breakfast
Meditation
Mindful walking
Writing exercises
Lunch (Mindful eating)
Foraging
Trip to waterfall
Working with characters
Evening meal
Music - Songs and mantras with Tom on guitar (joining in optional!)
Games + wordplay
Sunday:
Breakfast
Exercises to integrate the writing done over the weekend.
Light lunch
Depart by 2pm
Accommodation:
There are three rooms with a double bed, three single rooms and a twin-bedded room with extra rooms available in the main retreat house. There are three bathrooms.
Prices:
£150 standard (a £50 deposit, £54.49 via Eventbrite secures your place)
£125 each if sharing a double room (a £75 deposit, £81.44 via Eventbrite, secures both places)
£125 per person sharing a twin room (a £75 deposit, £81.44 via Eventbrite secures your place)
To avoid booking fee you can use paypal : tomgeorgearts@hotmail.co.uk
Or make a BACS payment to
Thomas Mayblin: sort code: 40-05-00 Account no.: 92079844
You can reserve a place until one week before the retreat (30th March). After this date, funding is required in full otherwise your deposit will be refunded and the place re-advertised.
Any queries please contact Tom on tomgeorgearts@hotmail.co.uk or 07941155968