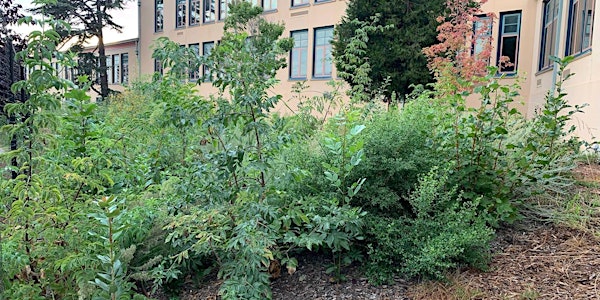 Mindful Sustainability Leadership
In this workshop you will learn mindfulness leadership techniques and how to start a Miyawaki forest project in your city.
Refund Policy
Contact the organizer to request a refund.
Eventbrite's fee is nonrefundable.
About this event
Workshop Schedule: Note: This is a contiguous workshop, so attendance is required for all sessions.
Friday September 30: 6:30 - 8:30PM PST
Saturdan and Sunday October 1 & 2: 9AM - 4PM PST (Lunch break from 12 - 1PM)
Monday October 3: 6:30 - 9PM PST
This is a mindful leadership training for those intersted in making an impact in sustainabilty, urban forestry, and tree planting, and being leaders in their community without the burnout.
Gain a roadmap of the steps needed to get a forest in your city, school, or company.
Learn powerful SKY breath-work techniques to help combat stress and increase energy, enthusiasm, an ability to cut through the noise and get the job done.
Experience the "secret sauce" that Ms. Neelam Patil used to accomplish a major win for the planet, making history and spearheading an effort to plant 3 native schoolyard forests in Berkeley, CA.
You will come out of this workshop with the skills, knowledge, and support you need to carry out a Miyawaki forest project in your city.
This training will be offered partnership between Green Pocket Forests and the Art of Living Foundation.
Green Pocket Forests
Our mission is to green urban spaces using the Miyawaki Method, an ultra-dense planting method. We work with schools, cities, corporations, and organizations to facilitate a community-building planting process that results in greener, healthier, and more connected communities.
Miyawaki Forests Benefits:
Ultra-dense planting method of only native saplings
Grows 10 times faster
Stores 30 times more carbon
Generates 100 times more biodiversity than conventional forests
Drought tolerant – little to no watering required after 3 years
Low maintenance after planting
Enhances soil biology and mycelium saturation
Average of 90% survival rates
Self-sufficient ecosystem after 3 years
Forests grow very densely, on average a higher leaf density per square inch