In-person singles event for those who are adulting, tired of swiping, and looking for a quality relationship.
About this event
Because swiping isn't for everyone and nothing beats meeting and connecting in-person!
We know how difficult it can be to find quality single people who are truly looking for a mature relationship.
RSVP and join us for fun activities, stellar food, good music, and top-tier cocktail sips! Check out our General Admission vs VIP ticket options for a more personalized experience, like speed dating rounds and tips from Matchmaker and Dating Expert, Amy Wells.
**Exciting Event Updates**
- VIP swag bags will be filled with goodies from these fabulous sponsors: Chuao Chocolatier®, Rue Kitchen, Spa Girl Cocktails, Entice Me, 4 The Love Of All, Soulspark Candles, and Shaping Freedom®/Shaping Sanctuary.
- Prizes added: Coach x Jean-Michel Basquiat Handbag, Jean-Michel Basquiat Bearbrick, Shaping Sanctuary Yoga Mat, Shaping Freedom Program Admission, wine and much more! No purchase necessary!
Your Host:
Lisane Basquiat founded Shaping Freedom to help individuals walk in their truth, guided by their innate purpose. She has cultivated a community of people who, like you, are seeking ways to feel more free, be more empowered and aligned, and have better results in their professional endeavors and personal relationships.
This Mixer is a natural extension of the Shaping Freedom mission, with the goal of bringing single people together under one roof to connect and cultivate romantic relationships founded on mutual core values.
Mingle, connect, and plant seeds for an exciting new relationship! All races, genders, and sexualities are welcome. 21+ only.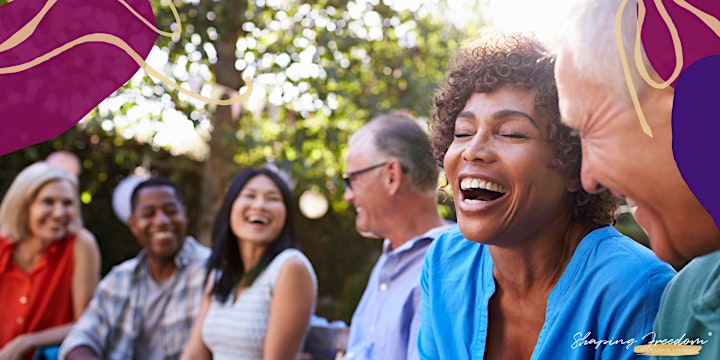 General Admission Ticket includes:
- Hors d'oeuvres
- Icebreakers
VIP Admission Ticket includes the above PLUS:
- Speed Dating Session Hosted by Matchmaker Amy Wells
- Swag Bag
- 1 Drink Ticket
- Cash bar available. -
Sponsorship opportunities available. Contact hey@shapingfreedom.com with inquiries.
*This event is being hosted at Hera Hub Carlsbad, a spa-inspired event space with a two large roll-up garage doors and an open-air/outdoor element. Please follow all CDC and San Diego County mask-wearing guidelines.*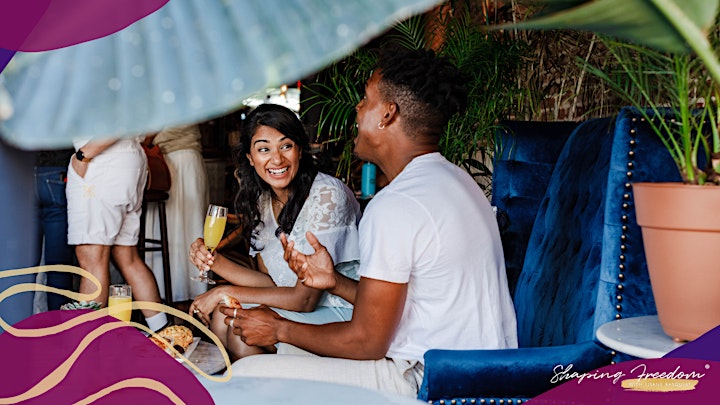 Organizer of Mindful Singles Mixer
Shaping Freedom® with Lisane Basquiat : Design a Life You Love
http://shapingfreedom.com
Create better results in your professional endeavors & personal relationships. Design a life you love. Walk in your truth, driven and guided by your innate purpose. Join our community of individuals who, like you, are seeking ways to feel more free, be more empowered and aligned, and to have better results in their professional endeavors and personal relationships.
Self Care: Are you running on empty? Or constantly on overload? Our retreats, seminars, and trainings bring you back to balance and full-energy… so you can embody and operate at your highest potential.
Discovery: Are you aware that you want something different out of life, but you're just not sure what it is or how to create it? Our programs and workshops help you uncover your deepest desires and how to get in touch with your natural inclinations, preferences, and gifts.
Life Mastery: Does life feel like it's happening to you? Get the practical, spiritual, and developmental tools you need to regain control, and maintain joy, satisfaction, and connection to you.