Description
This vision board workshop is like no other. This workshop will help you dig inside your core and explore, what is it that your soul desires. A vision board that works is not about what you want, but what your soul needs. This workshop goes beyond the cut and paste pictures. It's deep! In this three hour event you will:
learn to identify what you need in your life

meditate

wake up your body energies

become more specific about the items you want on your vision board

learn new techniques to take off the layers of your resistance

and more
All materials will be provided. Get ready to jump, play, reflect, meditate, and learn to create a vision board that works. Please know the putting together of your board will be done on the floor for space and creativity.
Freedom Rivera has been doing vision boards for 11 years. She will help you pick what type of vision board matches your needs. You probably didn't know but there are three different types of vision boards.
PLUS! there will be a guest healer in the house this evening. Annie McDonnel is a professional accupuncturist and she will be offering accupressure by placing earseeds (small pellets on adhesive that stay on for several days) applied to stress-relieving acupuncture points on the outer ear for self-care acupressure. Read below for more information about her.
** Ticket prices:
Early bird (before December 29) : $44.44

Regular admission fee (after December 28): $54.44

If you have special circumstances that does not permit you to make the financial commitment at this time, but you *know* you really need to be with us this evening, reach out sister.

Apply for a work exchange opportunity. Email Freedom at hellofreedom@freedomrivera.com (2 spots available)
TICKETS ARE NON REFUNDABLE
---
What sisters are saying about Freedom's workshops:
"I am no stranger to vision boards and have been doing them for many years. Freedom's approach, however, was so amazing and eye opening! She helped me tap deep inside to discover and unlock things that I didn't know were "clogging up" my openness. I am still basking in the benefits ! Thank you Freedom!" ~ Kristin, R.B.
"I felt guided and motivated by her wisdom and passion for mindfulness and detail to goal planning. She is a strong and wise woman, and you will always be in good caring hands with her. Freedom is on a mission, and she truly cares about your well being. She is a gift from the universe to empower you and your life mission." ~ JoniSue C.
"Freedom's love of teaching, desire to help heal others, and passion for what it is she does is truly extraordinary. Freedom has an uncanny ability to help others shift and get to where they need to be. She's insightful, driven, wise and has a deeply intuitive and spiritual side that makes her coaching simply awesome..." ~ Aliya L.
---
About Mindful She: Mindful She events are experiential, mindful and fun. Mindful She is a circle for the modern women living in NYC. It offers you the space to practice meditation, mindfulness techniques and learn to align to the highest version of yourself. If interested in attending the Mindful She monthly circles click here.
"I have traveled and manifested wonderful moments, places and relationships. I have put together my experience, knowledge, and wisdom. It's time to share it with the world!" ~ Freedom
We look forward to have you join this circle.
Much light,
Freedom
** Ticket prices:
Early bird (before December 29) : $44.44

Regular admission fee (after December 28): $54.44

For work exchange opportunities, email Freedom at hellofreedom@freedomrivera.com (2 spots available)

TICKETS ARE NON REFUNDABLE
About guest healer: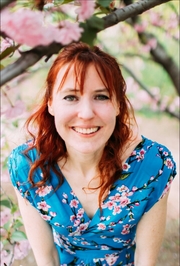 Annie McDonnell is an acupuncturist who blends acupuncture, sound healing, facial gua sha, earseeds, breathwork, and other techniques to activate her patients' healing process and give them empowering self-care tools. Previously a children's book editor, she understands the challenges of working in fast-paced creative industries and focuses on relieving stress-related ailments. She is certified in Acutonics, a needle-free treatment that uses the vibrational energy of tuning forks on acupuncture points, and continues to be an enthusiastic lifelong student of sound healing, meditation, crystals, aromatherapy, and other holistic specialties. Annie created Joy Alchemy Acupuncture because she's experienced how reconnecting with deep inner joy heals grief, fear, and pain, and her mission is to help you tap into the body's natural healing power and remember how joyful it's possible to feel.