Mindful Practice: Intention, Attention and Reflection in the Heart of Umbria

Monday, June 10, 2019 at 7:00 PM

-

Saturday, June 15, 2019 at 1:00 PM (CEST)
Event Details
A multi-day retreat-like workshop designed to improve the quality of care that clinicians provide while improving their own resilience and well-being.
It offers an experiential learning environment, with a focus on developing the capacity for self-awareness in stressful and demanding situations.
Designed for medical practitioners and health professionals (Physicians, Psychologists, Social Workers, RNs, NPs, PAs, Therapists, Counselors) and others involved in medical practice and education. No prior experience is required; however, experience with meditation or other contemplative practices is welcomed.
Session themes include skillful communication with patients/families, responding to suffering, difficult decisions, errors, professionalism, medical education, compassion, self-care, resilience, and burnout prevention.
Three components that make up the core experience of Mindful Practice® are:
Mindfulness Meditation: Cultivation of an open, receptive, and non-judgmental orientation to one's present experience
Narrative Medicine: Creation and sharing of reflective stories that explore the profound and meaningful experiences one has as a clinician
Appreciative Inquiry: A strength-based approach to individual and organizational change that alters habitual patterns of thinking and behavior
Physicians and other health professionals who have undergone training in Mindful Practice® experience significant improvements in measures of personal well-being, resilience, and the quality of interpersonal care they provide to patients and their families. A growing number of medical institutions and healthcare systems are using these interventions for enhancing resilience among physicians and other health professionals.
In 2009, we published a report showing that practitioners participating in Mindful Practice® programs show significant improvements in mindfulness, reduction in burnout, decrease in negative mood states, and enhancement of well-being and resilience (Krasner MS et al, JAMA 2009). These changes are associated with increased ability to experience and communicate empathy. Participants tend to adopt a more psychosocial orientation to care, in which their relationships with patients are richer, deeper, and more effective. They report a greater sense of purpose, community, and skill navigating the most challenging aspects of their practice (Beckman HB et al. Acad Med 2012). Since 2010, over 1000 health professionals worldwide have participated in Mindful Practice® workshops and trainings.
Michael Krasner, MD, FACP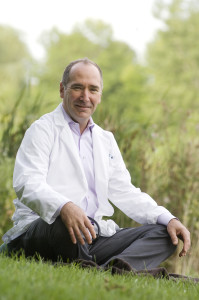 "Mick" Krasner, MD, FACP, Professor of Clinical Medicine at the University of Rochester School of Medicine and Dentistry, practices primary care internal medicine in Rochester, New York. He has been teaching Mindfulness-Based interventions to patients, medical students, and health professionals for more than 16 years, involving nearly 2200 participants, including over 800 health professionals, and is engaged in a variety of research projects including the investigations of the effects of mindfulness on the immune system in the elderly, on chronic psoriasis, and on medical student stress and well-being. He was the project director of Mindful Communication: Bringing Intention, Attention, and Reflection to Clinical Practice, sponsored by the New York Chapter of the ACP and funded by the Physicians Foundation for Health Systems Excellence and reported in JAMAin September, 2009.
Dr. Krasner graduated from the UC San Diego School of Medicine, completed residency in combined Internal Medicine/Pediatrics at the University of Rochester School of Medicine and Dentistry and is currently full-time faculty engaged in direct patient care, medical student and residency education, post-graduate medical education, and research in the University's Center for Mind-Body Research. He has shared his work in peer-reviewed publications, scientific assemblies, visiting professorships, and workshops throughout the world, focusing primarily on the roots of Hippocratic medicine through the cultivation of attention, awareness, and reflection of the health professional-healing relationship. His personal mission is centered on compassion in medicine and envisions a health professional-patient relationship where healing is truly bidirectional, care goals are mutually derived, and the uniqueness of the clinical encounter reflects the central act of mutual high regard.
Patricia Lück, MD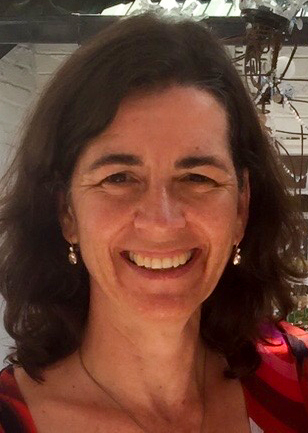 Dr. Patricia Lück is a Palliative Care Physician, Certified MBSR Teacher and Medical Educator. She worked many years in palliative medicine in South Africa before moving to London, UK where she was involved internationally in teaching various mindfulness programs. She now holds a faculty post in the Division of Medical Humanities and Bioethics, University of Rochester School of Medicine and Dentistry and teaches as a core faculty member in the Mindful Practice program. She also continues to teach in South Africa for the Mindfulness Certificate Program at the University of Stellenbosch Faculty of Medicine and Health Sciences. Her interest is in the cultivation of clinicians' capacity for presence when facing the full spectrum of human suffering within a variety of culturally diverse, complex and intersectional contexts.
Anamaria Whitmer Jacobsson, MD
Dr. Whitmer Jacobsson is a clinically active senior physician Ob/Gyn at Varberg Hospital, Sweden. In addition she lectures nationally and internationally on advanced emergency techniques in obstetrics, team training, psychosocial issues in obstetrics and gynecology, doctor-patient relationships, mindful communication, and physician self care and resilience. She is an A.L.S.O. instructor, 'Mindful Practice' facilitator, 'Mindfulness based Childbirth and Parenting' (MBCP) instructor and longtime meditator. Together with her neuropsychologist husband she continues to facilitate a yearlong course in Mindful Practice for healthcare providers (now into it's 6thyear running), offer Mindful Practice national and international retreats and raise three children, several dogs cats and chickens.
Peter Jacobsson, M.A.  
Peter Jacobsson has been a practicing psychotherapist in Sweden for over 25 years. He is currently employed at Varberg Out Patient Psychiatric Clinic in Region Halland Sweden and is responsible for region wide clinical development. He lectures nationally, supervises colleagues and other health care professionals, both within psychiatry and in his private practice. Peter has offered mindfulness based cognitive therapy (MBCT) since 2007 and translated Mindful Practice material to Swedish. Together with his wife Anamaria Whitmer Jacobsson he has provided Mindful Practice since 2012 and continues to develop Claritatisab.com, raise children, and cultivate the garden.

VILLA ZUCCARI RATES
Per person per night, includes Breakfast & Lunch

Classic Double Room € 90
Classic Double Room single use € 130

Superior Double Room € 105

Superior Double Room single use € 145

Deluxe Double Room € 120

Deluxe Double Room single use € 170

Junior Suite € 135

Suite € 145
Torretta € 160

VILLINO & CASETTA
Double Room € 80
Double Room single use € 120
REFUND POLICY
Villa Booking & Cancellation Policy
At time of confirmation 1 night as a non-refundable deposit to secure the reservation.

Cancellations received within 15 days prior arrival date will be subjected to a penalty of 25% of total stay;

Cancellations received within 7 days prior arrival date will be subjected to a penalty of 50% of total stay;

In case of no-show or early departure, you pay total stay.
Course Registration Cancellation Policy

You must email you cancellation request to info@italyseminars.com. 

100% of paid registration fees, less a $50.00 administration fee per registration, will be refunded for cancellation requests received by or before March 31, 2019

25% of the paid registration fees will be refunded on all cancellation requests made between April 1st and May 31st, 2019

There are no refunds after June 1st 2019.
Have questions about Mindful Practice: Intention, Attention and Reflection in the Heart of Umbria?
Contact Pronto Seminars
Save This Event
When & Where

Villa Zuccari

06036 San Luca Montefalco (Pg)
Italy


Monday, June 10, 2019 at 7:00 PM

-

Saturday, June 15, 2019 at 1:00 PM (CEST)
Add to my calendar
Organizer

PRONTO SEMINARS organizes and hosts continuing education (CE and CME) workshops and retreats in Italy. Distinguished faculty, participants and their families come from all over the world to enjoy high quality experiential content at a relaxed pace. We provide an affordable way to combine work, travel and relaxation.

Our classes are small and designed so that afternoons and evenings are free for wanderings through the countryside, wonderful meals, or museum visits. Our participants tell us that learning in this environment, at a relaxed pace, allows for a full integration of new material and practices.

We are known for creating an intimate setting where presenters are available in a less formal way and where colleagues from around the globe become friends and get to know each other while enjoying the delights of Italy. This model provides an alternative to large and online conferences, and our participants have encouraged us to continue in this direction.

While we have participants from around the world, English is the language of our workshops. Space is limited.