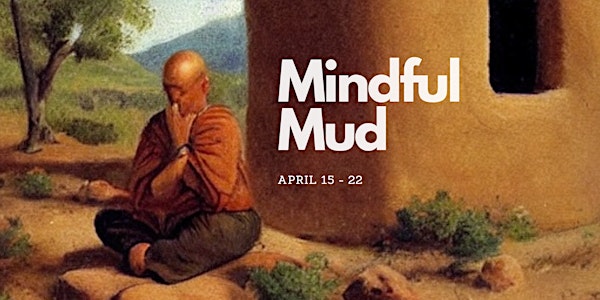 Mindful Mud
How to build a livable and living structure with the consensual help of our planet
Date and time
April 15 · 5pm - April 22 · 1pm MST
Location
Dharma Treasure Retreat Center at Cochise Stronghold 2126 W. Windancer Trail Cochise, AZ 85606
Refund Policy
Contact the organizer to request a refund.
Eventbrite's fee is nonrefundable.
About this event
6 days 20 hours

Mobile eTicket
REDUCED PRICE due to lower cost of building materials!
This workshop will feature the mindful building from dirt, water, weeds and sweat of a simple earthenware refuge for future meditators.
You'll come away with the practical knowledge to build out of earth on your own. You'll also have the satisfaction of helping Dharma Treasure create a much-needed, long-lasting dwelling.
Our meditations — the sitting sort, as well as the walking, talking, and of course building sort — will center on literal and metaphorical grounding: on how we connect with our planet and everything on it, and on ways we might increase that connection.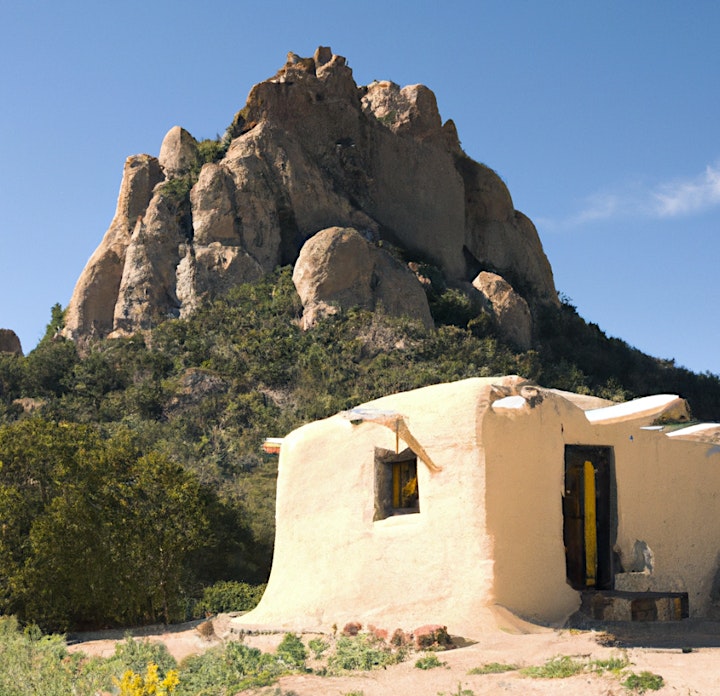 About Dharma Treasure Retreat Center
Dharma Treasure is a non-profit retreat center located in the Dragoon Mountains of southeast Arizona. This wilderness retreat has long been considered sacred — first by the Chiricahua Apaches and later by hundreds of meditators grateful to practice in this quiet canyon. While being the birthplace of TMI, the Mind Illuminated method, the retreat center welcomes spiritual sojourners from all traditions, while providing support aimed at spiritual awakening, rooted in the teachings of the Buddha.
Cochise Stronghold, the specific site where Dharma Treasure is located within the Dragoons, is a magnificent natural wonder. Granite peaks rise to the east, south and west, spotted with chromatic, lichen-covered boulders, precariously balanced rocks, and charismatic formations that take on a life of their own. An evergreen juniper and oak forest grows in the valley, providing shelter for abundant wildlife including javelina, deer, and hundreds of species of birds. A seasonal stream flows from mountain top pools down through the canyon. Sharing a border with the Coronado National Forest, the retreat center is surrounded by hiking and horse trails that snake up into the mountains for miles.
The retreat center is located 90 minutes from the Tucson Airport, 45 minutes from Benson and Willcox, and 20 minutes from the small village of Sunsites. While remote, we are part of a close-knit rural community.
If you'd like to attend, but the costs of this retreat prohibit you from attending, full and partial scholarships can be applied for at Open Dharma Foundation.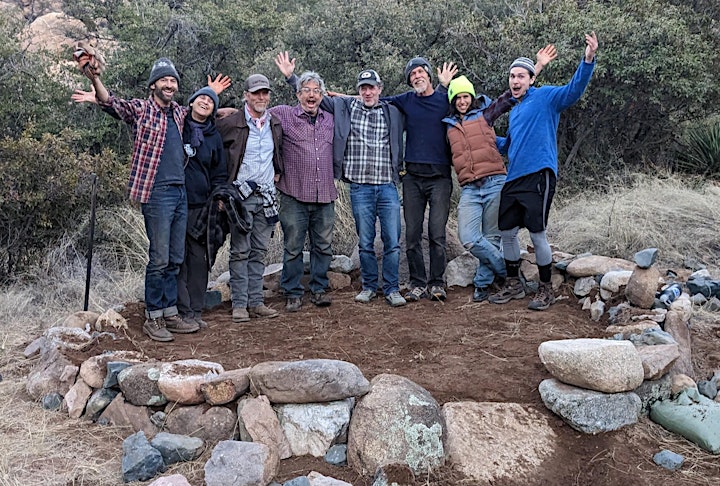 David Walker was born into a large Catholic suburban family in smog-filled Pasadena, California. He has ever since been attracted to simpler ways of living. After studying architecture and geology, he worked with a number of natural building methods; he has found the most joy working with the good adobe soil along the Santa Cruz River, right near the birthplace of Tucson, while using the dreaded buffelgrass as a stabilizer, increasing the adobe's tensile strength and insulation. Most of all, David appreciates the potential in community work to build more loving and sustainable lives. "Getting your hands into soil can give you a sense of coming home," he says.
Eric Green has been building mud floors and structures for twenty years. ("Mud" is contractor slang for concrete.) His interest is increasingly centered on literal "mud," i.e. adobe and other earthen materials. Eric has been meditating daily for the last several years and sometimes aspires to monkhood.
Jacques Servin is a queer writer, filmmaker, meditator, and environmental activist. He's also a mud aficionado who's been learning from Eric and David how to build things.
Henrik A. Norberg is a cave yogi, wanderer, and mind explorer interested in early Buddhism and samadhi practices, and is a certified TMI/ Mind Illuminated instructor. Henrik has no building experience whatsoever.