Description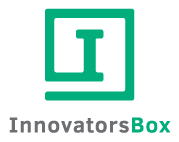 Craving an opportunity to infuse creativity into your daily routine? 
Looking for a great way to start your week? 
Mindful Monday is InnovatorBox's monthly 90-minute creative hangout. Each month we cover different elements on creativity at one of DC's most fascinating spaces and invite a guest speaker who has expertise in that topic. It's an opportunity to learn about creativity, connect with like-minded professionals, and learn new tools to become a better creative leader.
The result: A group of leaders integrating creativity into their daily lives, leading to greater fulfillment, productivity, and energy for themselves and those around them.
Don't miss this opportunity. We have limited seating. Join us.
This is a "brown bag dinner." We'll bring some snacks and drinks.
Hashtags: #MindfulMondays #InnovatorsBox



The Plan
5:45 PM     Doors Open, come start mingling!
6:00 PM     Mindful Mondays program starts 
7:45 PM     Wrap up 
8:00 PM     Continue mindful mingling!
SPECIAL Guest Speaker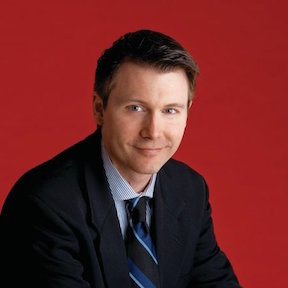 Skyler Showell, Showell Ventures & Consulting PLLC
Skyler Showell is passionate about helping businesses start and grow. With his expertise in law as an attorney, he has experience in law firms, startups, small business counseling, and investment funds as in-house counsel, chief legal executive, broker, and trader. As founder and managing attorney of Showell Ventures & Consulting PLLC ("SVC"), he works with small businesses, entrepreneurs, startups, solopreneurs, socialpreneurs, technology professionals, creative professionals, freelancers, and nonprofits, as well as individuals and families. He studied business planning, technology law and litigation at George Washington Law School and product design and business at the University of Cincinnati. He is originally from Cincinnati, Ohio and is based in Washington, DC.
ABOUT InnovatorsBox
InnovatorsBox is a community and space for everyday professionals to tap into their creativity. Many believe creativity is reserved for a select few. In reality, it's innate to every human being. Don't let your job title define who you can be. Learn how creativity can help you in your career and personal growth. Start living a more enriching and creative life.
About our host - WeWork Dupont Circle
WeWork is a community for creators. They transform buildings into beautiful, collaborative workspaces and provide infrastructure, services, events, and technology so their members can focus on doing what they love. WeWork members are creators who run the gamut from entrepreneurs, freelancers and startups to artists, small businesses and even divisions of larger corporations. We love their urge for fostering creativity in every industry and in every city. WeWork is in 110 locations in 30 cities with nearly 70,000 members. Washingtonians can access WeWork at 5 locations in the District and 1 in NoVA, with many more to come.
We are grateful to partner with WeWork who helps us reach out to global innovators and shares their beautiful spaces for our creative workshops. Special shoutout to our Dupont Circle WeWork for sharing their beautiful space for this Mindful Mondays event. Book a tour today at dupontcircle@wework.com or stop by their Dupont Circle location. 
Get Involved
Follow us on Facebook and Twitter @innovatorsbox for the latest news. Sign up our newsletter to get updates in your inbox.  More details can be found on our website.
Tickets
This event is limited to 30 seats. Tickets are FREE but we suggest $13 donation per person. 
Additional Questions
Reach out to Monica@InnovatorsBox.com.