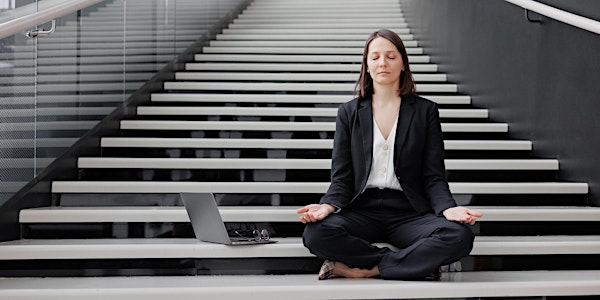 Mindful Meditation Practice for Lawyers to Enhance Efficiency & Wellness
Earn CLE credit as you learn about the science of distraction and practice a mindfulness exercise that can help with concentration.
When and where
Location
Legal Aid Center of Southern Nevada 725 East Charleston Boulevard Las Vegas, NV 89104
About this event
Nevada-licensed or emeritus-certified attorneys can earn 1.0 AAMH Continuing Legal Education (CLE) credits by attending in-person. All attorneys must have at least one active pro bono case or take on at least one new case to receive CLE credit. Select a case at www.lacsnprobono.org.
This program will start by summarizing the key points of the science of distraction. In particular, it will describe and document the problem with multitasking and distraction--most people think they can multitask well, but they cannot. Instead, multitasking leads to inefficiency and anxiety, which creates a circular pattern of more inefficiency and anxiety. The program will then offer mindfulness practice as a solution, describe what a mindfulness practice can look like, and give an overview of the studies that show how even a short but consistent mindful work practice can help lawyers focus and concentrate, all while reducing anxiety and stress. The program will end with a demonstration of a few short steps lawyers can take to adopt a mindful approach to accomplishing tasks. We will then do a short mindfulness exercise, after which attendees will spend some time working in silent and focused concentration. Attendees should come to the session with a project on which they would like to make some progress.
This program will be available in-person at Legal Aid Center of Southern Nevada and presented by Kathryn M. Stanchi, E.L. Cord Professor of Law at the William S. Boyd School of Law at UNLV.
For information about other upcoming CLEs offered by Legal Aid Center of Southern Nevada, please visit www.lacsn.org/cle.