Mindful Marketing Workshop

Sunday, March 12, 2017 from 9:30 AM to 4:30 PM (MDT)
Event Details
Mindful Marketing Workshop
with

Katherine Altneu, L.Ac.
 Learn marketing strategies from a place of ease, grace, and flow instead of hustle, muscle, and force.
 Date & Time:
Sunday, March 12, 2017
9:30am - 12:30pm and 1:30pm - 4:30pm
Where:
CSTCM Campus, Room A/B
Course Description:
What if marketing could feel exactly how you want it to feel?
Easy. Abundant. Relaxed. Fun. Inspiring. And so amped up with inner and outer alignment, it feels downright spiritual?
Marketing doesn't have to be icky and pushy – in fact, effective marketing is the opposite: in alignment with you and your core values, compassionate, and mindfully communicated.
In this workshop Katie will show you the secrets she's discovered to marketing. The exact principles she's used to attract new patients with ease; turn them into loyal patients eager to refer their friends and family; step forward confidently and serve her purpose; build a busy practice within a few years of graduating.
With this workshop you'll:
- Learn the common mistakes most acupuncturists make that causes their marketing to be ineffective, and how you can avoid them.
- Address the most common misconceptions + mindset blocks around marketing that hold us back.
- Discover and hone in on the three crucial things you MUST know in order for your marketing to be effective.
- Know how to design marketing materials that communicate what you do so that it really resonates with people and makes them want to take action
- Get feedback. Bring the marketing you've done in the past and we'll discuss what worked, what didn't, why, and how you can improve it.
- Be able to make more money, and more importantly help more patients.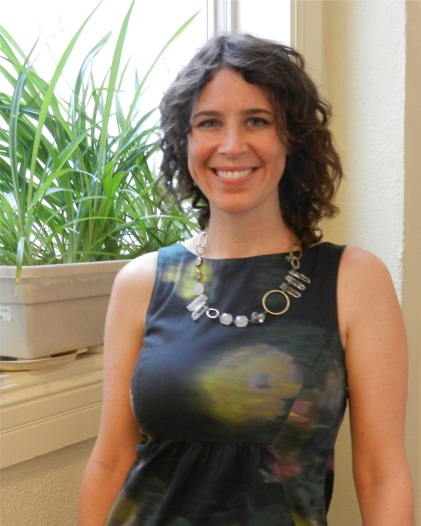 Katherine Altneu L.Ac.
Katie is an acupuncturist & herbalist, the founder of The Point Acupuncture & Holistic Medicine in Denver, and the founder Acuprosper.com - which helps acupuncturists build and grow their practices. She's passionate about helping other acupuncturists to reach more people and spread our medicine. She has taught the Practice Management class at CSTCM for more than three years, where she's helped graduating acupuncturists to start their practices, learn about business, and hit the ground running. 
When Katie first started her practice she had to learn everything pretty much through trial and error and it was a scary, lonely, difficult journey. Now her practice is grossing more than $100,000 a year and she's debt free. She wants to share with you her approach to marketing and to give you access to the information she wishes she'd had from the beginning.

Registration:
Registration is available online at www.Eventbrite.com or by calling the Clinic Director's Office: Continuing Education at 303-329-6355 x16. Email us with any questions: clinicdirector@cstcm.edu.  Registration is not complete until payment is received.
Fees:
CSTCM Students, Faculty and Alumni:  FREE
Licensed Acupuncturists or other medical practitioners:  $65
Cancellation Policy: 
Full refund 1 month or more prior to workshop date; 50% refund 8 – 30/31 days prior; No refund 7 days or less or No Shows.
Please log onto our website for Parking Information and Directions  www.cstcm.edu
When & Where

1441 York Street
Room A/B
Denver, CO 80206


Sunday, March 12, 2017 from 9:30 AM to 4:30 PM (MDT)
Add to my calendar
Organizer
Founded in 1989, the Colorado School of Traditional Chinese Medicine (CSTSM) is the oldest Chinese medicine school in Colorado.  CSTCM offers two graduate level educational programs with a strong foundation in Traditional Chinese Medicine (acupuncture and related modalities, tui na (physiotherapy/therapeutic massage), internal medicine (Chinese herbal medicine), Chinese nutrition, and energetic exercise/meditation) with a grounding in Western medicine, all as it is currently taught in mainland China.