Free Mindful Living Workshop Series: Thursdays from 5:00-6:00pm PST. Co-facilitated by Niki Berkowitz, LMFT & Lauren Ellis, LMFT
About this event
Current events are affecting everyone in a variety of ways. While taking care of your physical health is key during this time, so is taking care of your mental wellness. That's why Foresight is happy to offer this event free of charge!
Two of our mental health practitioners will be offering a series of workshops covering different aspects of mindfulness techniques and practices. These mindfulness exercises have been scientifically found to be the key element in stress reduction. These practices will help you stay focused on what you have control over in these turbulent times. All are welcome to join.
This series will be co-facilitated online by Niki Berkowitz, LMFT & Lauren Ellis, LMFT. The schedule for these workshops are as follows:
6/10 - Week 1: Mindfulness & Emotional Regulation
6/17 - Week 2: Distress Tolerance
6/24 - Week 3: Cognitive Awareness
7/1 - Week 4: Mindful Communication
7/8 - Week 5: Compassion & Loving Kindness
7/15 - Week 6: Self Care
Feel free to join in as many as you would like. While there may be some overlap in what is covered, each session is unique, and you can join on whichever day feels right for you. These sessions are free, but registration is required to obtain the needed Zoom link to attend these workshops.
To register, select the dates you would like to attend!
Once you have registered, you will receive an email with joining instructions.
Niki Berkowitz, LMFT is thrilled to join the Foresight Mental Health team. Niki has been working for over 15 years in Community Mental Health with youth and families. She has extensive experience supporting clients with school, college, probation and other various systems. She also had a private practice before moving into leadership roles. She has always worked with an extremely diverse population in terms of race, culture, class, sexual orientation and spiritual/religious affiliation. She is committed to addressing the themes of systemic oppression. She is honored to focus her time and energy supporting individuals of all ages; children, teens, adults and elders and continue her work with families. She was trained as an Expressive Arts Therapist and still believes in working with creative interventions when appropriate. She has a strong spiritual practice and is a regular meditator. Mindfulness practices can be very healing and supportive with growth while navigating the challenges of busy modern lives particularly with the complex stressors of the pandemic. At her foundation, she believes in the power of the therapeutic relationship and is committed to meeting each client where they are both to support, collaborate and challenge them to bring their best selves forward. She also has extensive experience working with clients dealing with recent, historic and/or generational trauma and grief and loss. She will work closely with her clients to make the best of their telehealth experiences.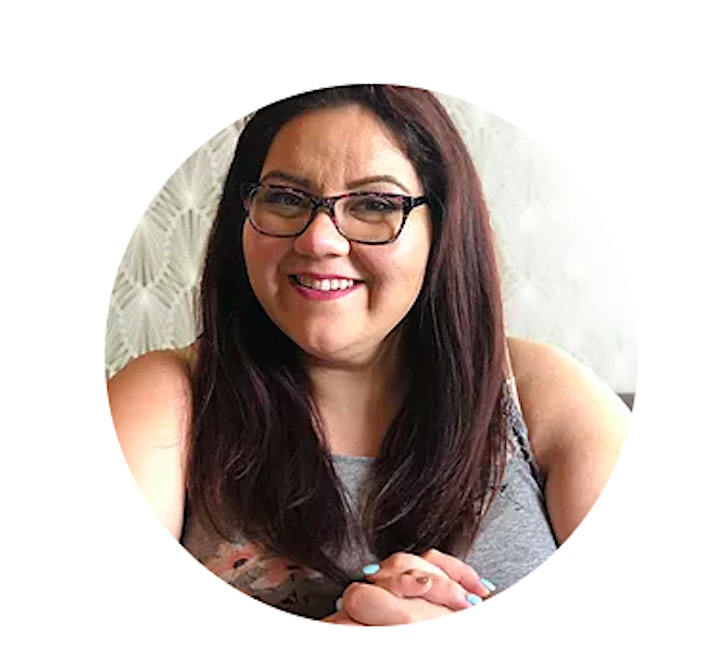 Lauren (she/her) is a Licensed Marriage & Family Therapist. She knows reaching out at times for support can feel daunting. Lauren considers herself a person-centered therapist. She believes one type of therapy does not fit all and collaborates with clients to help find what works for them. Lauren pulls from many therapy modalities such as: Cognitive Behavioral (CBT), Dialectical Behavioral (DBT), Acceptance & Commitment (ACT), Narrative, and more.
Lauren has had the opportunity to work in many different settings providing therapy ranging from in-home, community centers, schools, and outpatient. She has worked with ages between 3-96 years old. These settings and age range have allowed her to work with individuals from all walks of life and with various life stressors. Lauren has provided support to clients regarding depression, anxiety, aging and dying, grief and loss, caregiving, codependency, chronic pain, trauma, LGBTQ+, post-op gastric bypass, relationship issues, work-life balance, etc.
Lauren's philosophy when it comes to therapy is: I am a human first and therapist second. She sees herself as a fellow human coming to sessions to aid the process of healing and growing. Lauren values the relationship that she builds with a client to increase a sense of comfort and confidence in their strength. At the end of each session, Lauren hopes to have clients leave with skills, tools, and assurance that they have power and strength to grow, heal, and move forward.