Description
Mindful Leadership & Marketing - Marketing to Migrants


In a world of contrasting cultures, needs and competition, how do we move beyond big data and drive our marketing from empathetic perspectives and not just analytic reports?
In this Mindful Leadership workshop, we use impactful tools and empathetic insights to mobilise innovation and creativity in your business. We step out of lifestyle stress and daily demands, we flex our brains and step out of our cultural bubble to practice techniques for everyday marketing to migrants.
Are you a mindful leader?
Our workshops are about cultivating more diversity and mindfulness in business as a solution to increase focus, productivity, clarity, presence, creativity, innovation, empathy, inspiration and collaboration at work.
Our workshops are suitable for mindful leaders who want to practice and learn how to lead with both their heart and head, who want to inspire greatness in their teams and do purposeful work.


Silent workshops
All our workshops are conducted as silent workshops:
No PowerPoint presentations

No mobile phones

No distractions

We invite you to just be present.
Guided workshops
We take care in finding and selecting our workshop leaders. Our workshops are guided by diverse leaders who take a mindful approach to business, who are highly empathetic, who exhibit emotional intelligence (EI), who are ridiculously passionate about what they do, and think disruptively.
What to expect?
Interaction and insight

Silent reflection

Active listening and focused intentions

Tangible takeaways.
Suitable for corporates and startups: HR managers, business leaders, departments, teams and founders.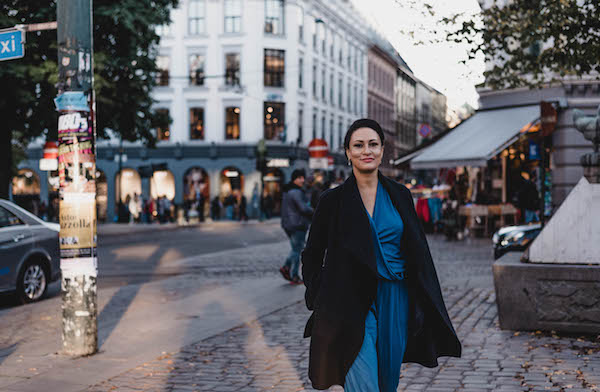 About Laverne Wyatt
Laverne Wyatt is based in Halden, Gothenburg and Oslo.
She's originally from Durban in South Africa and has worked in many different markets and large brands including Unilever, the Rescue Society, and the Stadium. In addition to public agencies such as NOPA, the Church City Mission, Global Oslo Music and Anti-racist Center.
Laverne has a solid multicultural capital that helps customers reach new and more complex target groups. As CEO of In Living Color, she helps businesses, artists, and public organizations communicate better and more effectively with an ever-growing and diverse global population.