About this Event
Are you fulfilling your full potential?
Or are you stuck in a suffocating seriousness which prevents you from being the joyful being that you really are?
Are there areas of your life that could be working a lot better?
Could you do with some new energy to deal with the things that life throws at you?
On the Mindful Laughter CampOut you will go through tried processes that will increase your awareness of how your attitude can impact on your happiness and enjoyment for life.
Rather than telling you what to think or what to say the Mindful Laughter CampOut will simply connect you with the experience of your inner Joy so that you can access it beyond the retreat and out into the world.
On this Retreat you will have the opportunity to discover ways to become more joyful and positive and to let go of the disease of stress and seriousness which holds us back form achieving our fullest potential.
This weekend is all about empowering you to be the best you can be, and will give you an insight into how to set yourself free from what is holding you back, ultimately supporting you in achieving a better quality of life. The Mindful Laughter CampOut runs over Friday evening starting at 6pm, followed by a full Saturday and finishing on Sunday by one o'clock.
As well as group playfulness interactions, reflections and self growth, we will be featuring Sound Healing, Drumming, Fun Flow yoga, Mirthful Mindfulness and Ecstatic Dancing.
Come ONE, come ALL!
We encourage you to wear FUN and COLORFUL clothing!
Come ONE, come ALL!
We encourage you to wear FUN and COLORFUL clothing!
Bring your own food, Yoga mats, towel, sunscreen and hats. Tent and camping equipment and anything you need for the 2 days Mindful Laughter CampOut stay.
Bring your amazing self and the willingness to laugh and feel joy!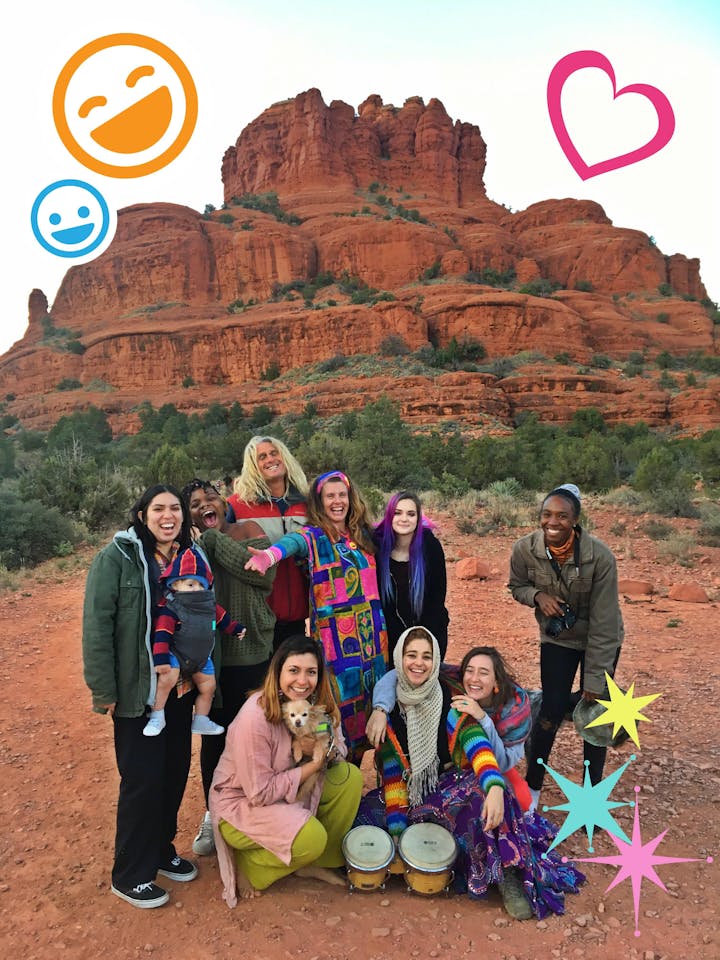 LINE UP of HEALERS and PRACTITIONERS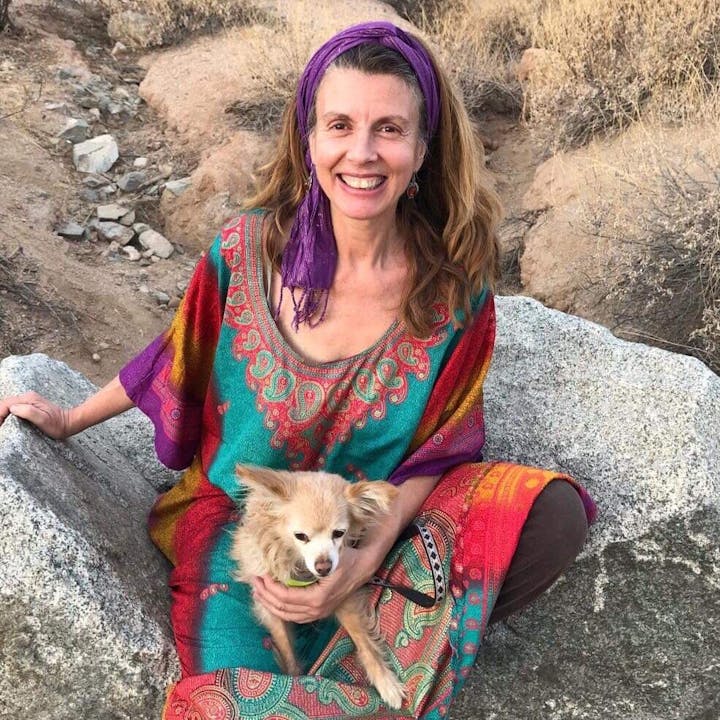 CRISTINA LOREFICE AKA Giggles. Cristina is the creator of the Mindful Laughter CampOut. She will be offering Laughter Meditation and facilitating the core experiential processes that will allow you to step out of your comfort zone and step into your innate and divine Joy.
Cristina is an expert Laughologist. She has been facilitating and practicing Laughter Wellness in Europe for decades before creating LOL4HEALTH and spreading this powerful methodology here in the USA. She believes that healing happens much faster from a place of Joy rather than seriousness and misery. She integrates fun, playfulness and laughter into the healing experience. She has been practicing Meditation for 20 years and is a Mindfulness teacher practitioner. She has a degree in Person Centered Counseling, is a member of the BACP (British Association of Counselling & Psychotherapy), a Couple counselor and a Solution Focused therapy Coach. However her most precious degrees are her life experiences. Her personal journey has taken her to many countries and her passion is to share those learnings through fun, joy and laughter!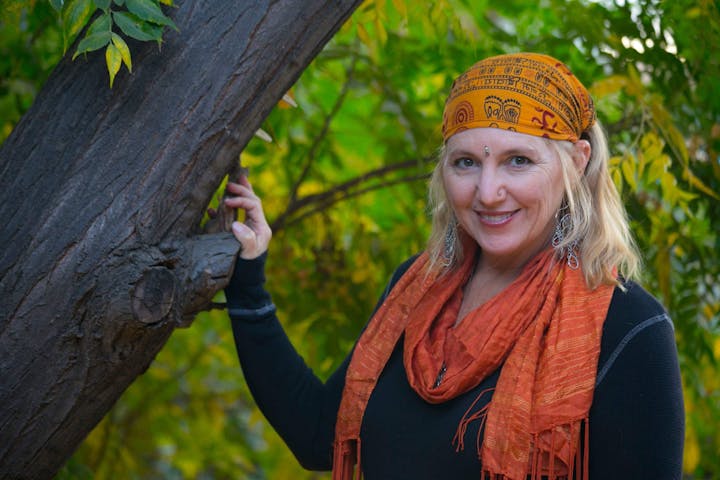 WATER
Water will be offering Sound Healing and Drumming
Water Shepherd is a seeker of Truth. She is a facilitator of wellness and healing. She is a certified Yoga Nidra facilitator and a certified Sound Practitioner and is also educated with a Certificate in Social and Behavioral Science, a Bachelor Degree in Psychology with a minor study in Philosophy, and a Master's Degree in Communication with a focus on Advocacy. She has over 30 years of experience working with women and children suffering from PTSD, anxiety and depression and she is a Certified Clinical Trauma Professional.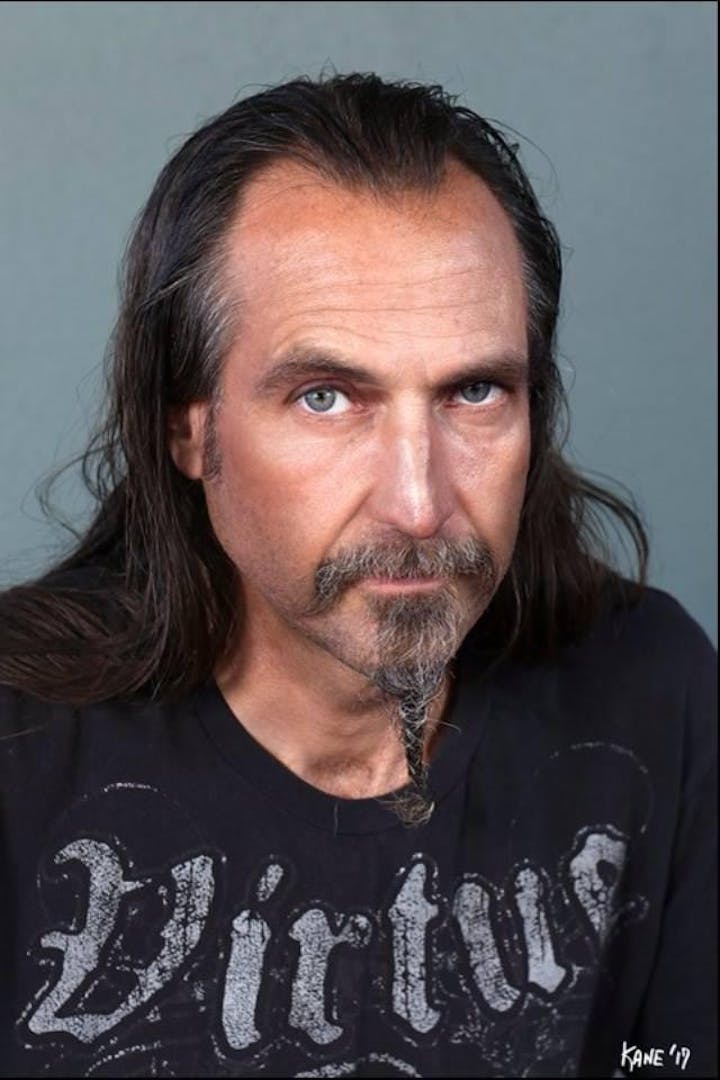 TYRUS WATSON will be leading CHOOSE WISELY inspirational card game
Tyrus Watson leads "holding space" workshops. He facilitates men's work. He is also a mentor with Boys To Men Arizona, an advocate for veterans, homeless, mental health, consent, and those with chronic illness.
He is an Artist, Performer, Life Coach, and Creator of Choose Wisely™ inspirational sharing card game.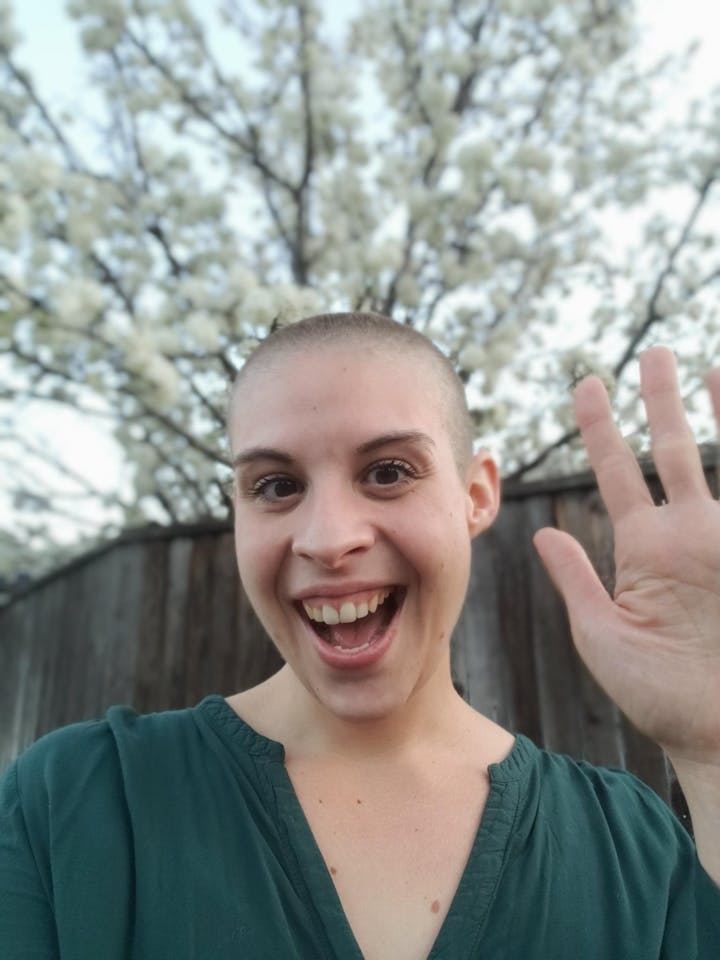 AMANDA CALWELL will be offering Laughter Yoga
Amanda Caldwell is a Transformation Strategist and Certified Laughter Yoga Leader who helps people launch their Inner Joy to achieve success in Love, Health, and Wealth. Caldwell's introduction and instant love for the transformative practice sparked a vision in 2012 to help spread the message of Laughter Yoga to the world with video demonstrations and workshops. She continued her enhancement of holistic based therapies by studying Clinical Hypnotherapy, Emotional Freedom Technique (EFT), Guided Therapeutic Imagery, and Neuro-Linguistic Programing (NLP) from HMI and AHA. Caldwell has also been a Daily Laughers' video host on the Count Me In Team #2 with Dave Berman's Facebook group that inspires people every day to adopt a daily laughing practice for a more peaceful, happy, and healthy world. Through this Think Less, Laugh More coaching program she learned to embody the intellectual understanding of the benefits of laughing every day on purpose to allow Inner Joy to express itself and reveal life transformative insights. These insights and the daily revelations from her practice help Caldwell to assist others on their journey to living their best lives.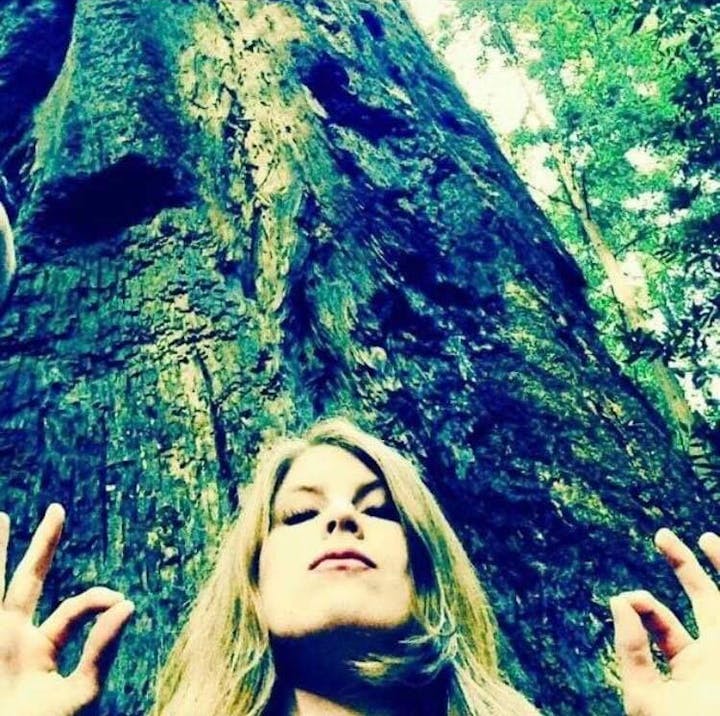 STEPHANIE GANGI
Stephanie Gangi will be assisting into holding space through the weekend and offering Intuitive Healing.
Stephanie is a licensed massage therapist, psychic intuitive, reiki master and holds a bachelors degree in psychology from Arizona state university. She is a supreme space holder and facilitator for change. She is compassionate and understanding and will guide and support you into your best self.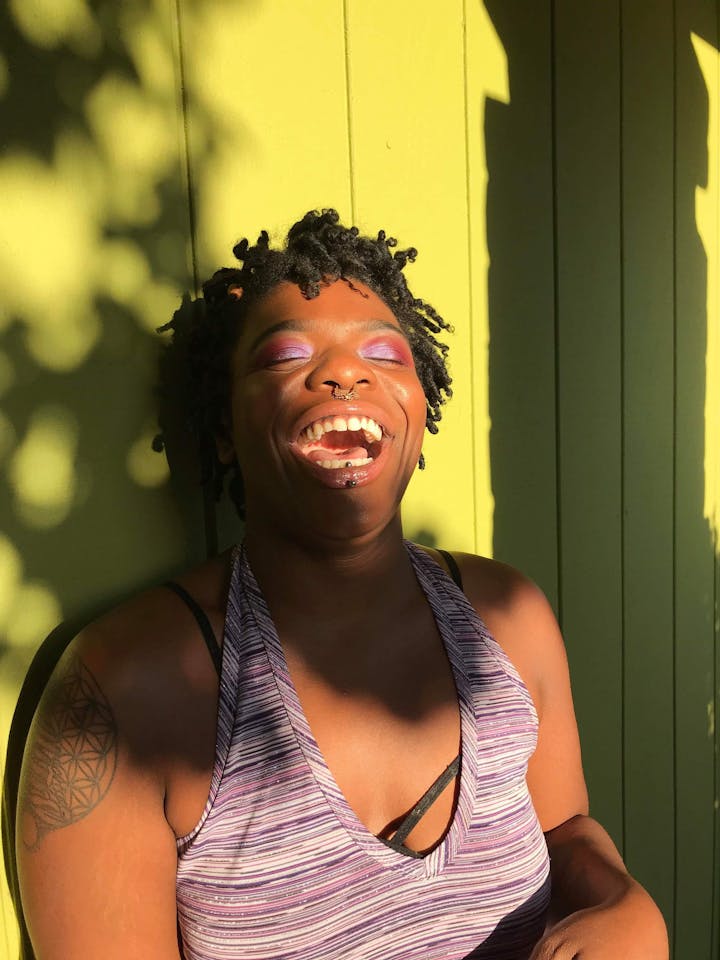 JAMAICA MAKAYLA CARTER
Jamaica is a beam of light and joyful energy. Jamaica will be offering Fun Flow Yoga.
Jamaica Carter is a conscious clown. She uses her laughter as one of her forms of energy. Allowing herself space to find ways to smile and laugh is her ultimate goal. Getting others to laugh is why she will be having a funny flow yoga session so we can allow that electric current to radiate through our whole bodies to truly release what is no longer serving. Sometimes life makes us too serious, so we are focusing on activation of the inner child and allowing the imagination run wild
CHEF BELIVE and DANIELE WATTS will give us a blissful taste of their raw food cooking! Sampling Yum yum with some FUN FUN!
Discover new playfulness and bliss magic with celebrity Chef BeLive and playfulness wizard famous actress Daniele Watts, as they come together to create a blissful joy filled communal nourishment interactive experience with raw living plant food, movement and joyful expression. Tune into the cosmic YUM! With FUN FUN FUN!