Description
Do you want to heal your relationship with food? Learn to love your body more and have the power to calm cravings?
Join Dr Pamela, Registered Dietitian at the HHW West Mindful Eating workshop. In this workshop we will learn about how some foods can be addictive, and how to identify which foods those are for you, and take steps to actually enjoying healthy eating.
We will identify the top lies we tell ourselves about food, and how to use the mindful eating cycle to take back control. We will also set some personal goals for our eating journey in 2017, and Pamela will share a calendar with monthly challenges to keep us focused throughout the year.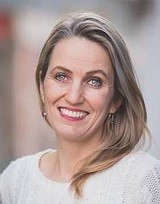 Dr. Pamela Fergusson is a Registered Dietitian with a PhD in nutrition, and lectures in nutrition at Ryerson University. In the past year she has been featured on the Food Heals podcast, and on the No Meat Athlete blog. She has also spoken at the Plant-based prevention of disease conference and the International Congress of Dietetics in Granada, Spain. She loves to spread the message of plant-based positivity.