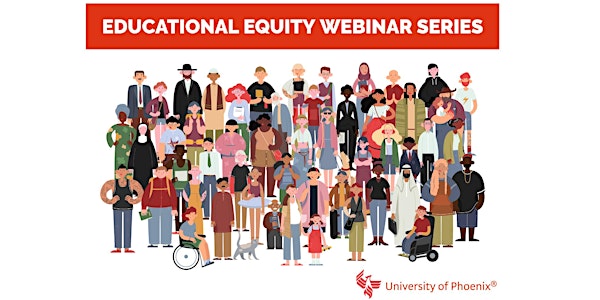 Mindful Consumerism: Applying Anti-Oppression Awareness
This monthly series creates a space to have crucial conversations, promote cultural understanding and provide thought leadership.
About this event
Educational Equity Webinar Series
It's time to take action- Together we'll discuss how issues relating to equity and inclusion show up in the classroom, workplace and our communities. This event is free and open to the public. #EduEquity #TogetherWeSoar
Join us on December 16th for our Monthly LIVE Educational Equity Webinar:
Mindful Consumerism: Applying Anti-Oppression Awareness to Year-End Spending
This conversation will help us frame how to shop, give, and donate at year-end, allowing us to put our dollars where our hearts are.
Featured Speaker: Melia Dunn, Founder of Melia Dunn Consulting - inclusion, embraced
Melia Dunn is the Founder and Principal Consultant at Melia Dunn Consulting - inclusion, embraced. Be it through program design, leading teams in the non-profit sector, community engagement or facilitating workshops, her career has always been rooted in the intention to do good. Along her path, brave voices called her attention to practices and behaviors inconsistent with that intention - behaviors that did more harm than good. From there…."shift happened".
Her practices of un-learning dominant culture practices, shedding white savior complex and demonstrating effective allyship are at the core of her work as a Justice, Equity, Diversity, Inclusion (JEDI) specialist.
Melia has a B.A. in Speech Communication from Penn State University and earned her Inclusion Practitioners Certificate from The Center for Transformation and Change. Finally, Melia is an unapologetic cat person who also holds dog people in high regard.
Mindful Consumer Resources:
Wanna Dive Deeper?
Too many great concepts to cover! To dive further into awareness around anti-racism and your money. Here are some additional angles:
Organizer of Mindful Consumerism: Applying Anti-Oppression Awareness