About this Event
Mindful coaching gives us new options for thinking about problems, issues, and decisions in more flexible, creative, and constructive ways.
Struggling to make important changes in your life?
Do you want to respond to stress with more insight and self-compassion?
Do you need some help to achieve your goals?
Please join us on Thursday, April 11, for a speaker event by three certified professional coaches, focused on the theme of "Mindful Business Coaching".
This event is sponsored by EarchYou, a Japanese startup looking to provide a global online coaching service platform.
EARCH-YOU, Inc. https://www.earch-you.com/en/
EARCH-YOU provides a holistic service that helps people improve their internal state and ACHIEVE THEIR GOALS.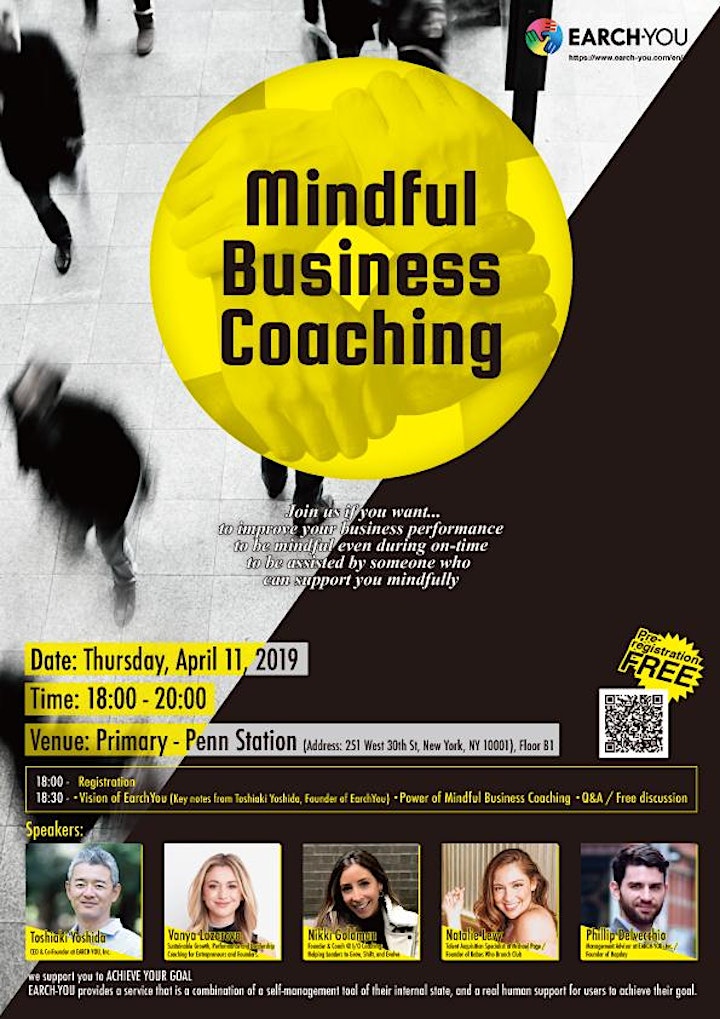 Fee: FREE Pre-Registration
Program:
18:00- : Registration (Pre-registration FREE)
18:30- : Speaking sessions
"Vision of EarchYou" (by Toshiaki Yoshida / Philip Delvecchio)
"Mindful Business Coaching" (by Vanya Lazarova / Nikki Goldman / Natalie Levy)
EarchYou App Intro (by Toshiaki Yoshida / Vanya Lazarova)
19:45- : Open drinks/Q&A
Speakers:
Toshi : CEO & Co-Founder at EARCH-YOU, Inc.
Vanya : Sustainable Growth, Performance and Leadership Coaching for Entrepreneurs and Founders.
Nikki : Founder & Coach @ I/O Coaching; Helping Leaders to Grow, Shift, and Evolve
Natalie : Talent Acquisition Specialist at Michael Page / Founder of Babes Who Brunch Club
Phillip : Management Advisor at EARCH-YOU, Inc. / Founder of Hapday
We look forward to seeing you on Thursday, 11th of April at Primary-Penn station!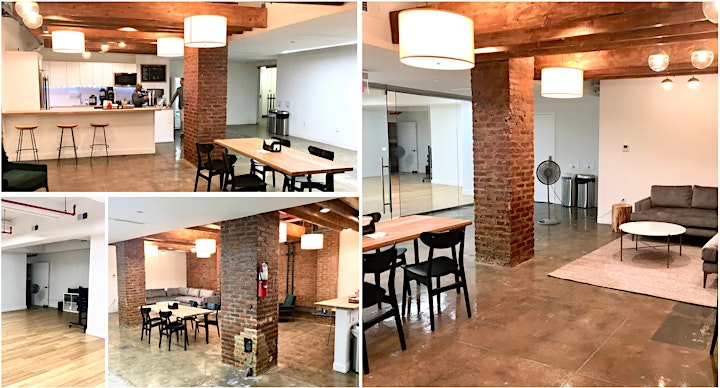 Above:Images of the Venue, Primary - Penn Station